Biodiversity School and gymnasium
The 20-classroom school is an educational tool thanks to a rooftop ecosystem and vegetated perimeter wall
An innovative design process produced a building that combines two project elements into a "living" whole, designed to play host to a diversity of flora and fauna. The challenge was to create a roof-level ecosystem: untamed nature blending with the texture of its residential perimeter. The answer is fluidity, creating links between volumes and voids, drawing contour lines to keep discontinuities to a minimum. The building becomes a piece of extruded terrain, an elevated landscape where a sheltered native habitat – the urban canopy – can freely evolve, protected by humanity. It is a process of natural development that will take time. The building's appearance is subject to the laws of nature.

To read Article Le Monde, Emmanuelle Picaud
Combining the programmes of a primary school, gymnasium and flourishing ecosystem that encompasses the facades and roof, this pioneering project is an exploration on hosting life in architecture and illustrates a desire to return biodiversity to the heart of urban areas.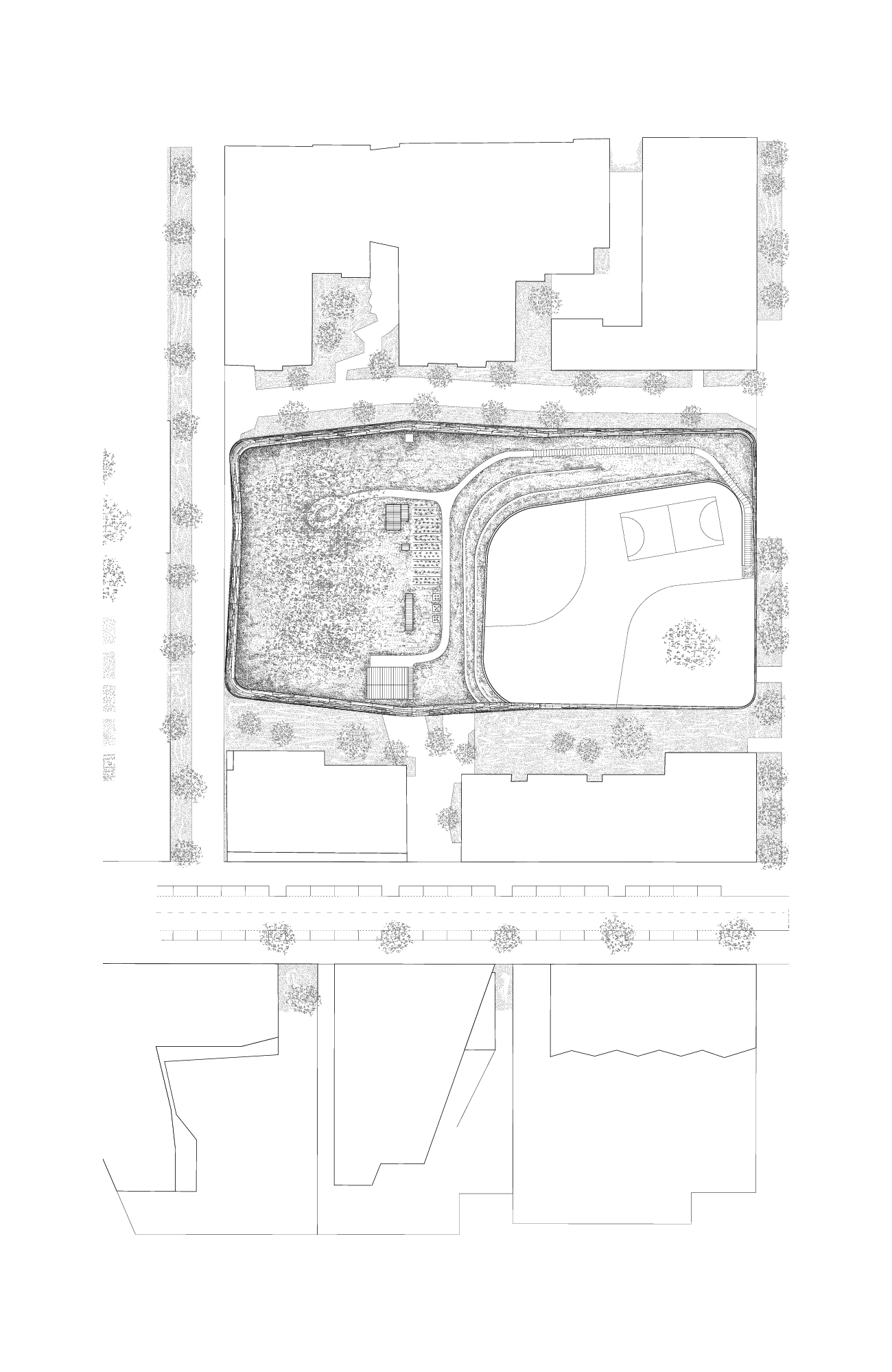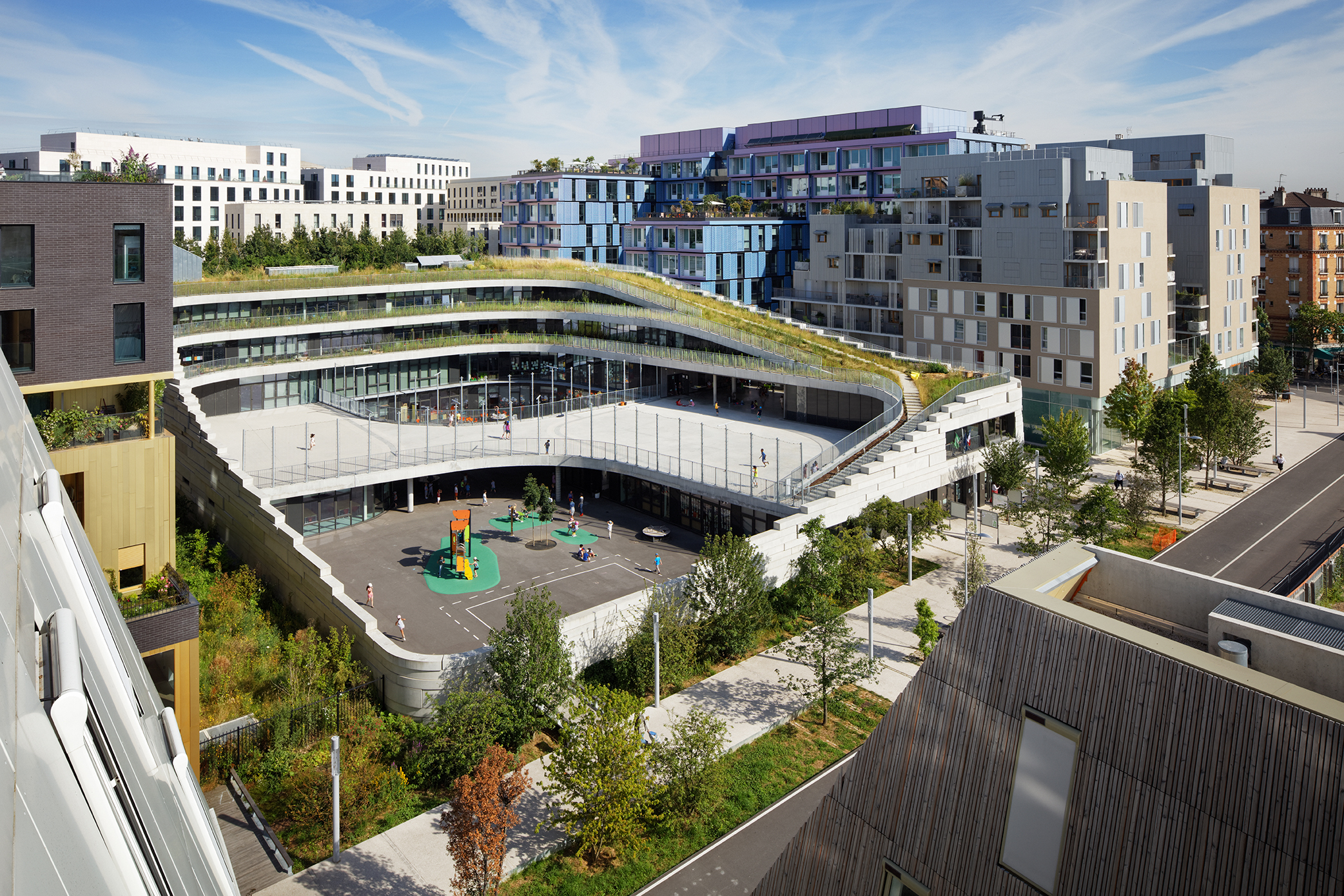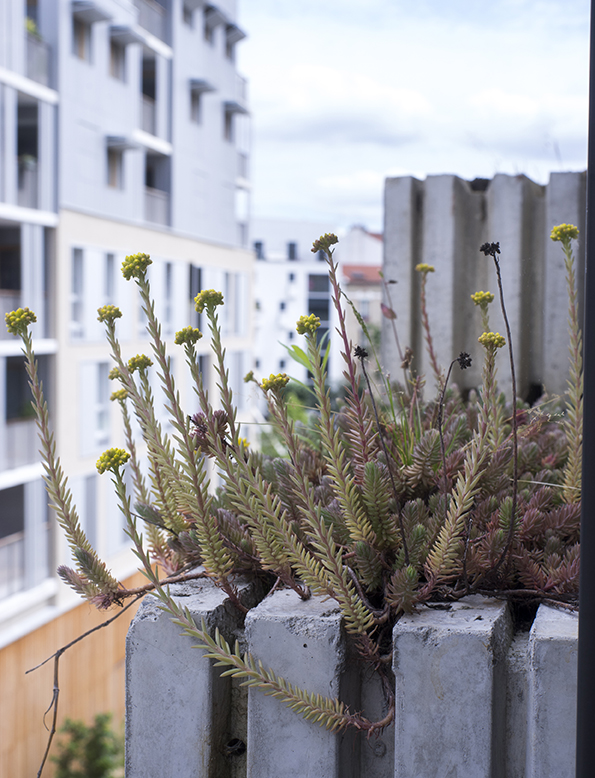 The principle of the building is based on the creation of a landscape that draws its textures and components from its original territory: it is both a place of learning and a fully recreated space of nature where children explore the fauna, flora and all the events linked to the succession of seasons.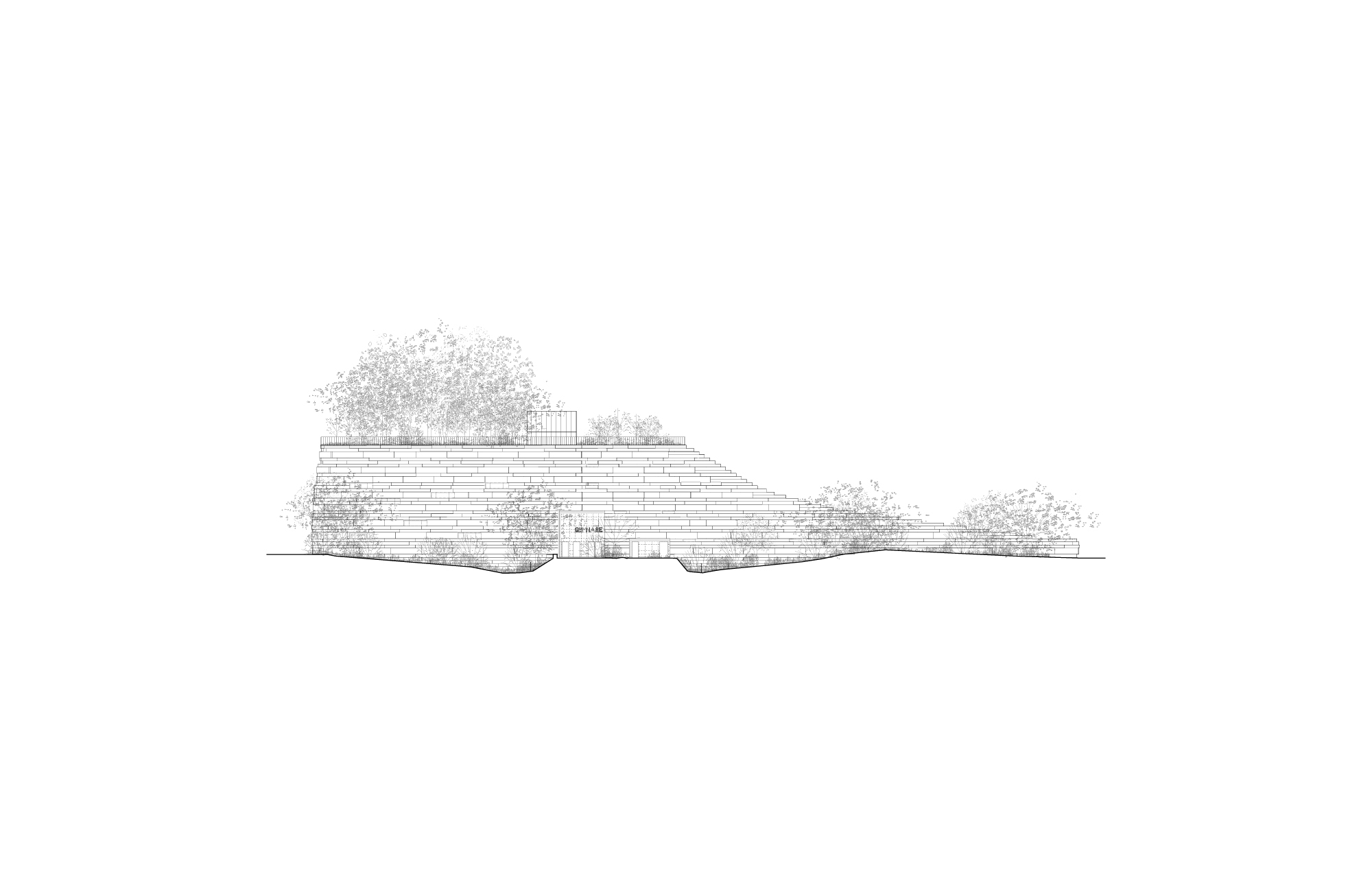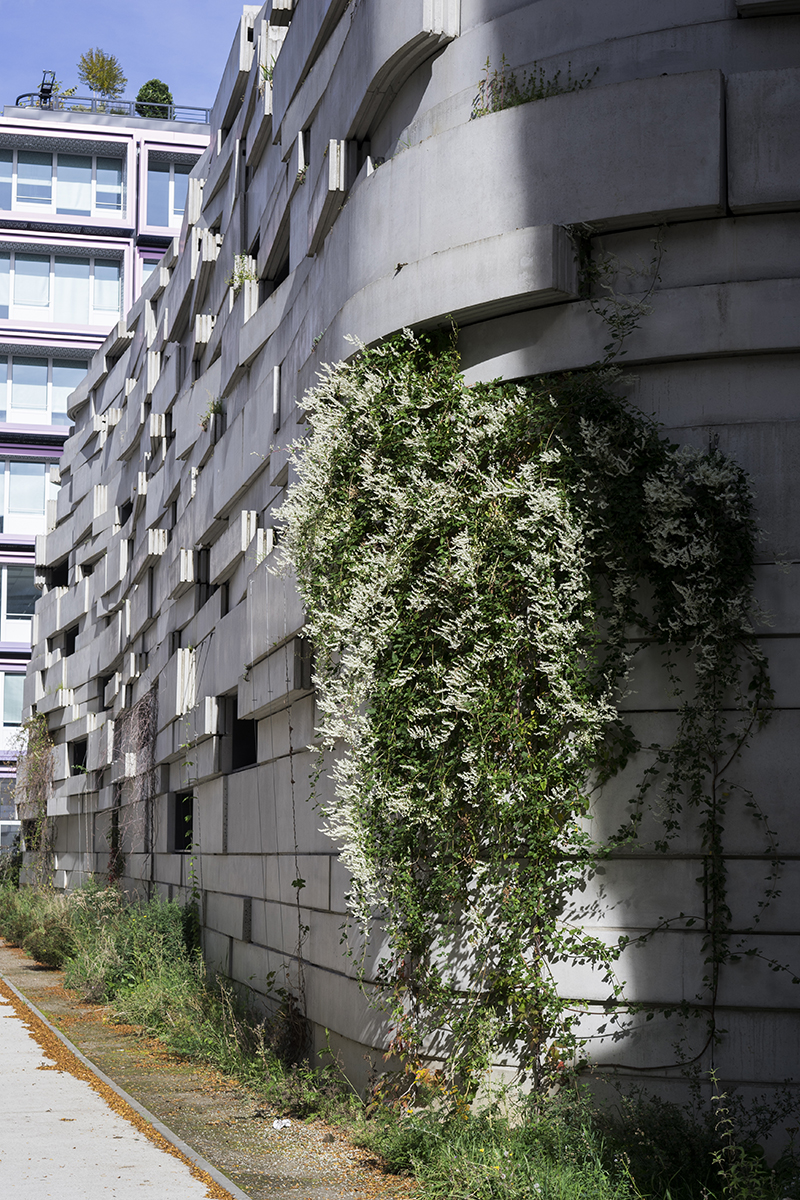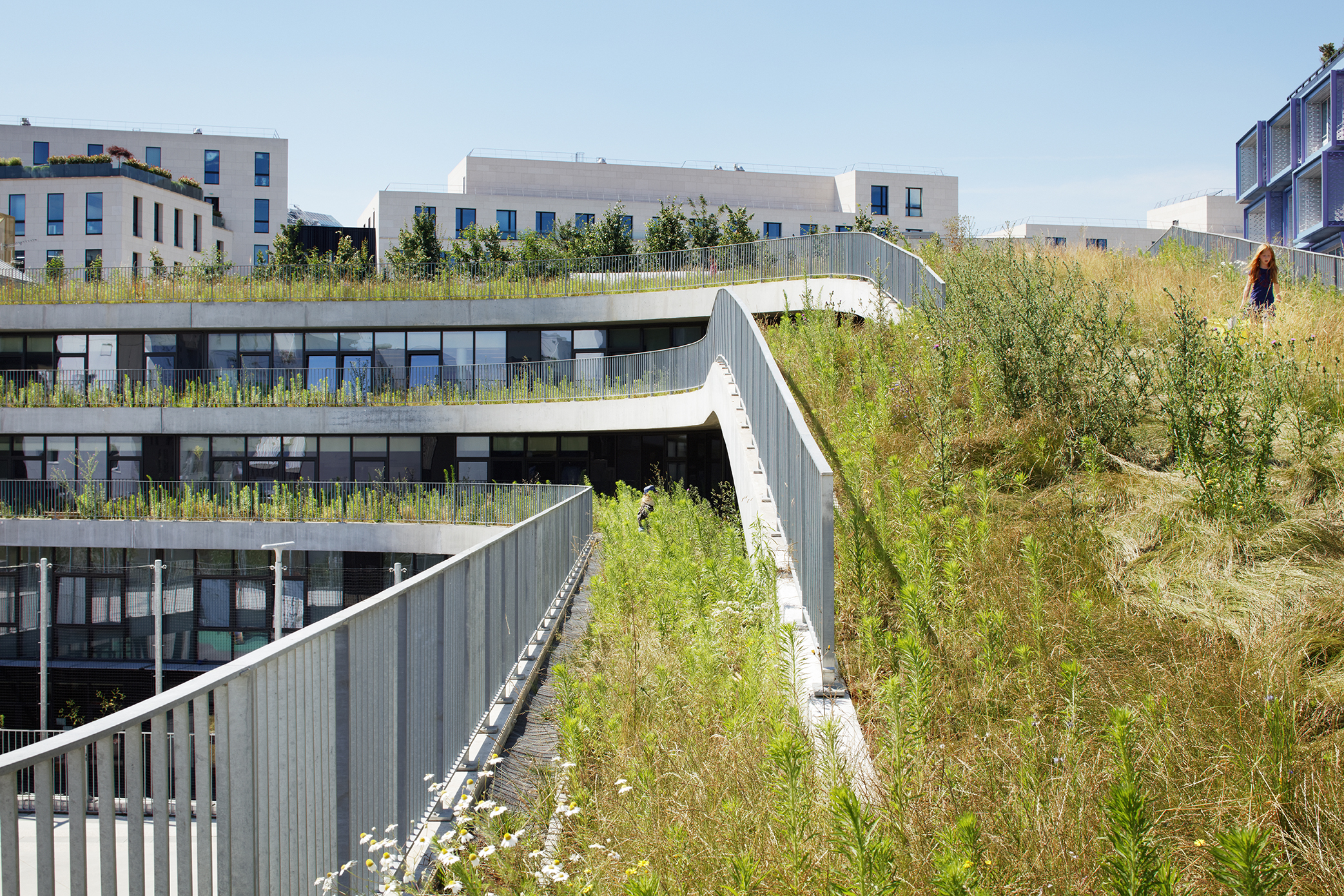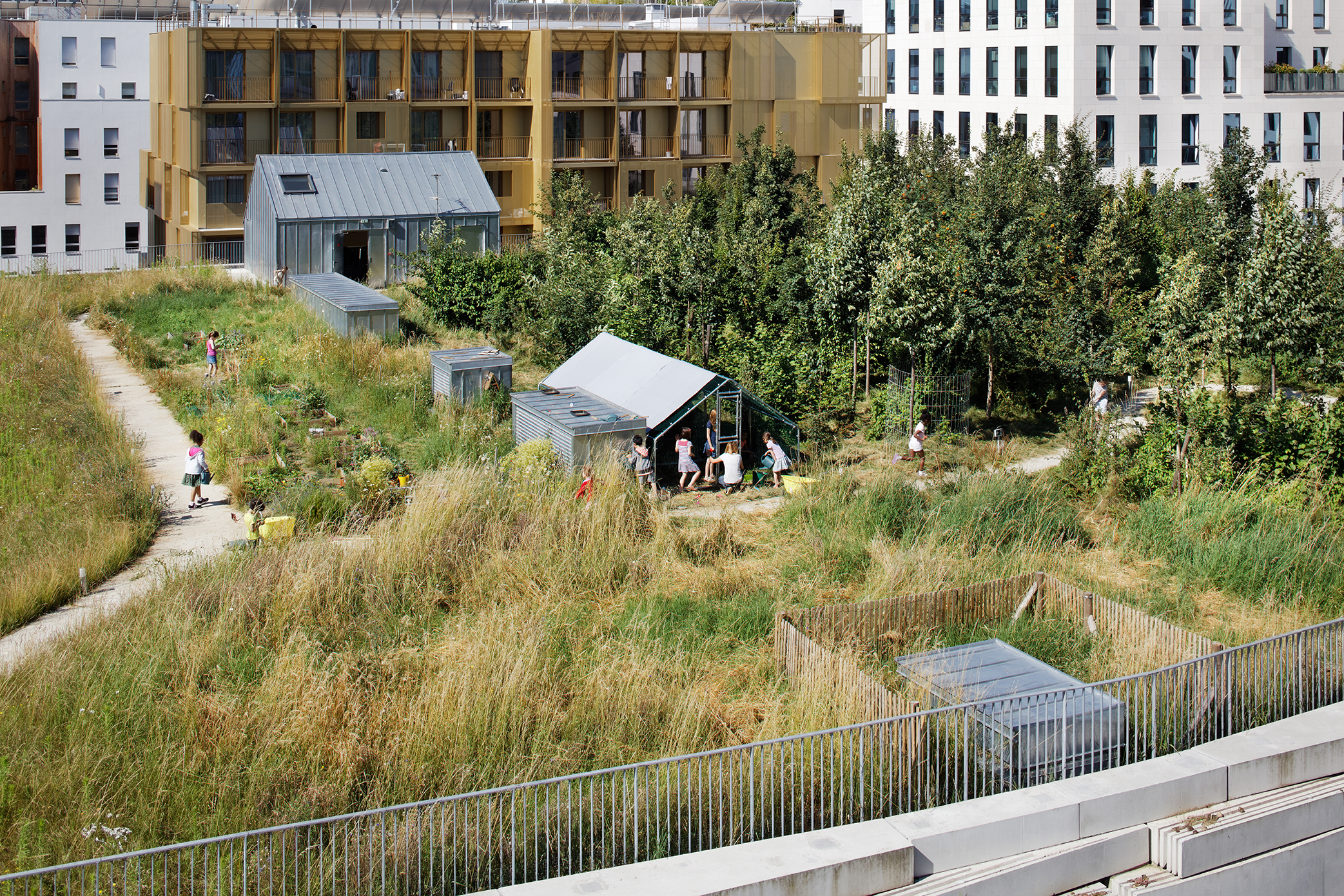 This building is alive and its appearance continues to evolve. Through its function as a living landscape, the envelope it offers today will be different in five years, in ten years, with the uncertainty of a nature that does not settle where it is expected...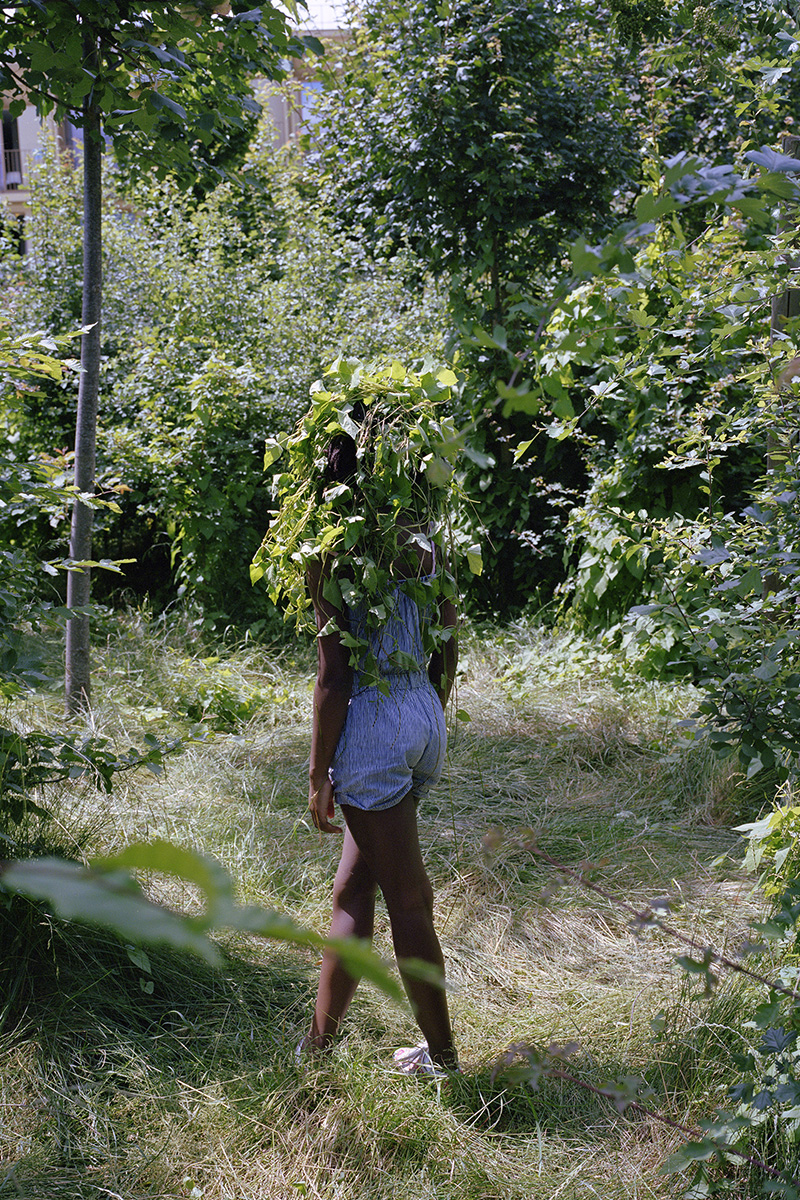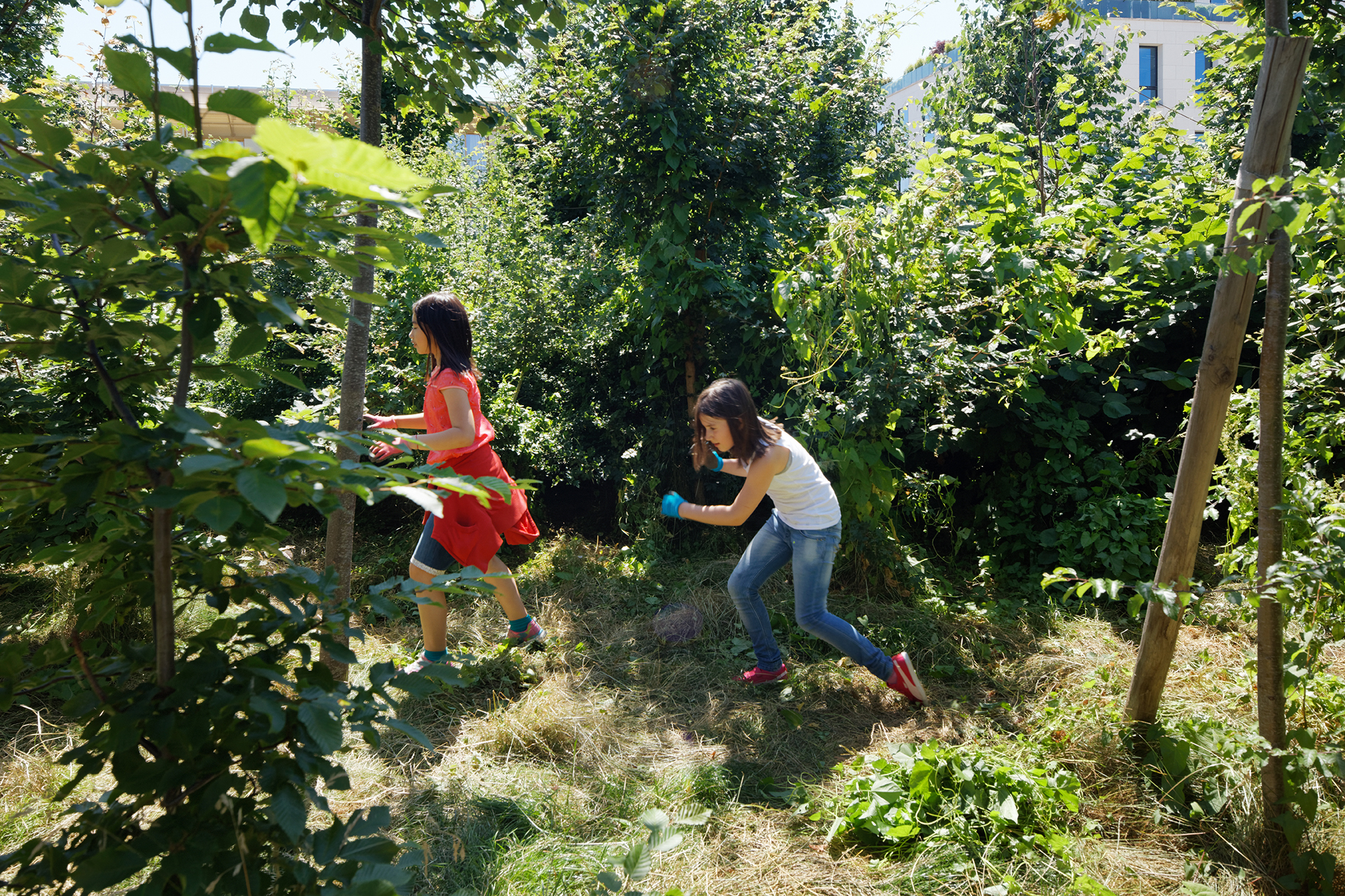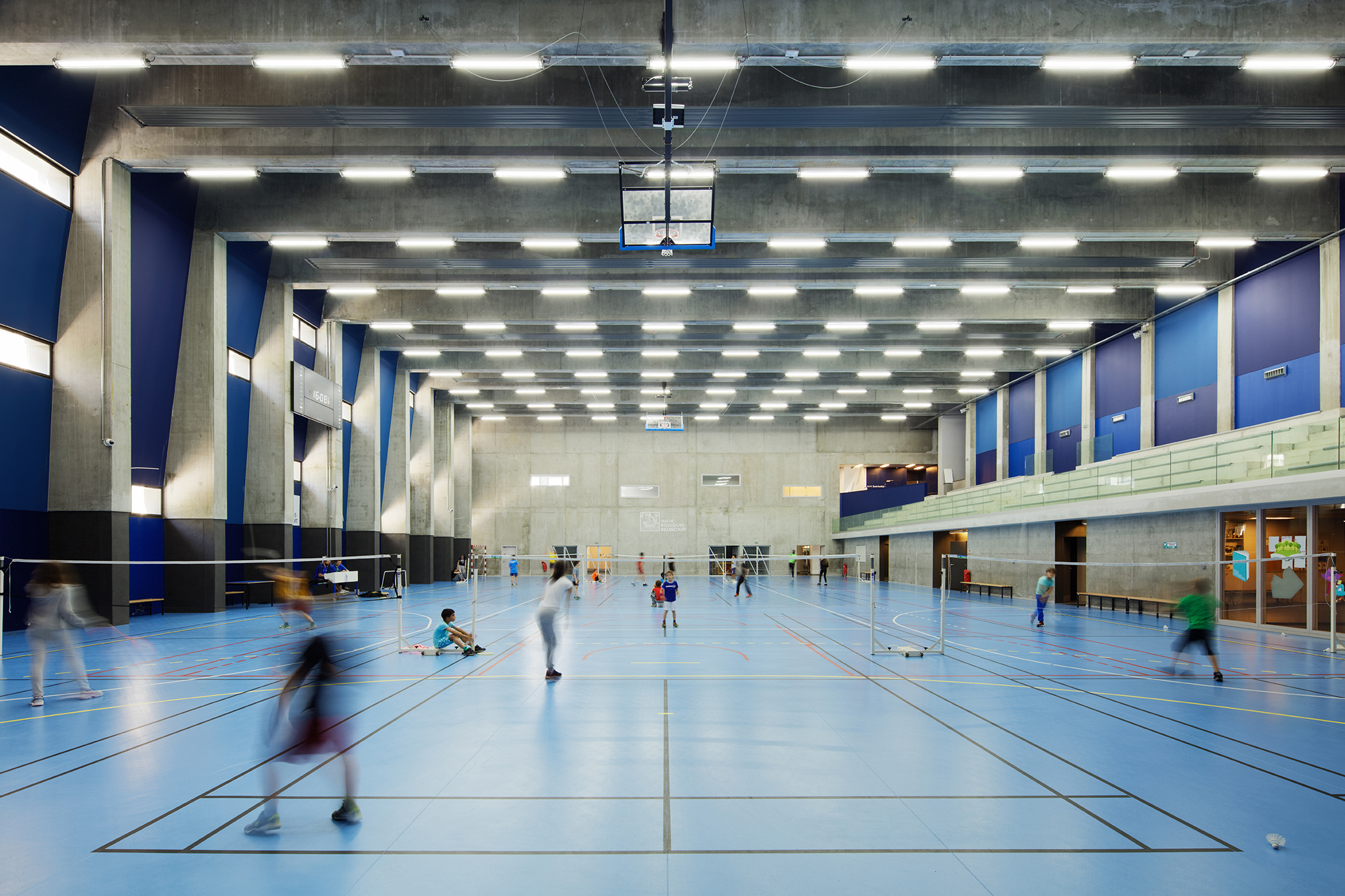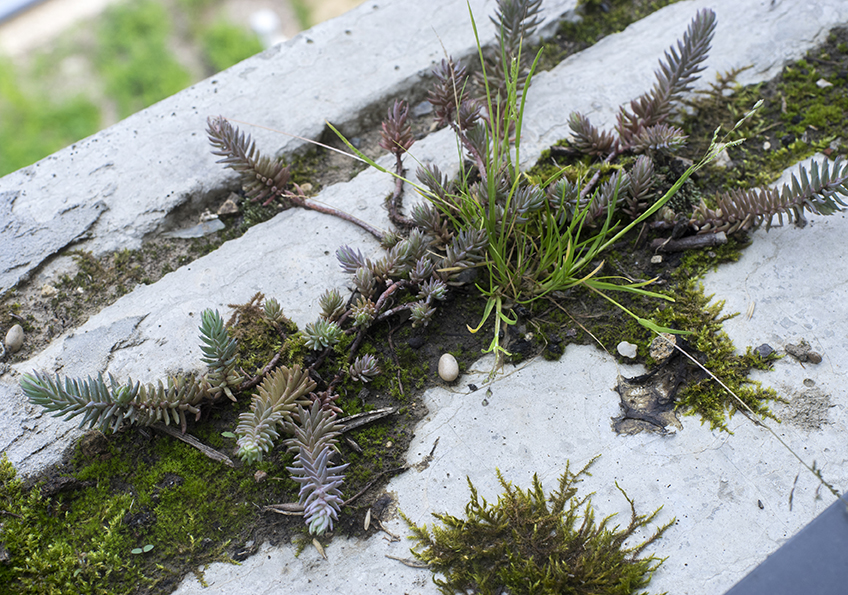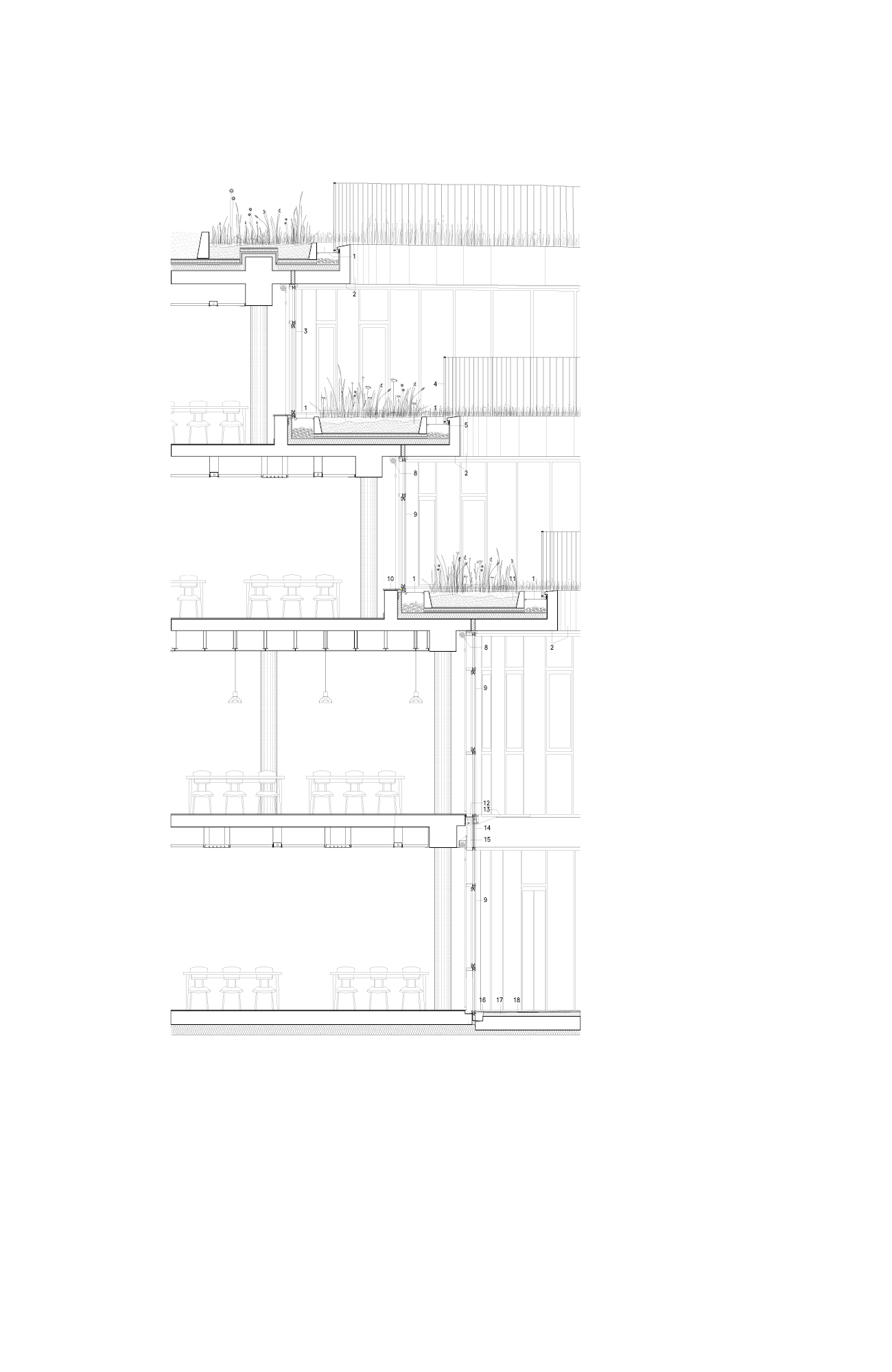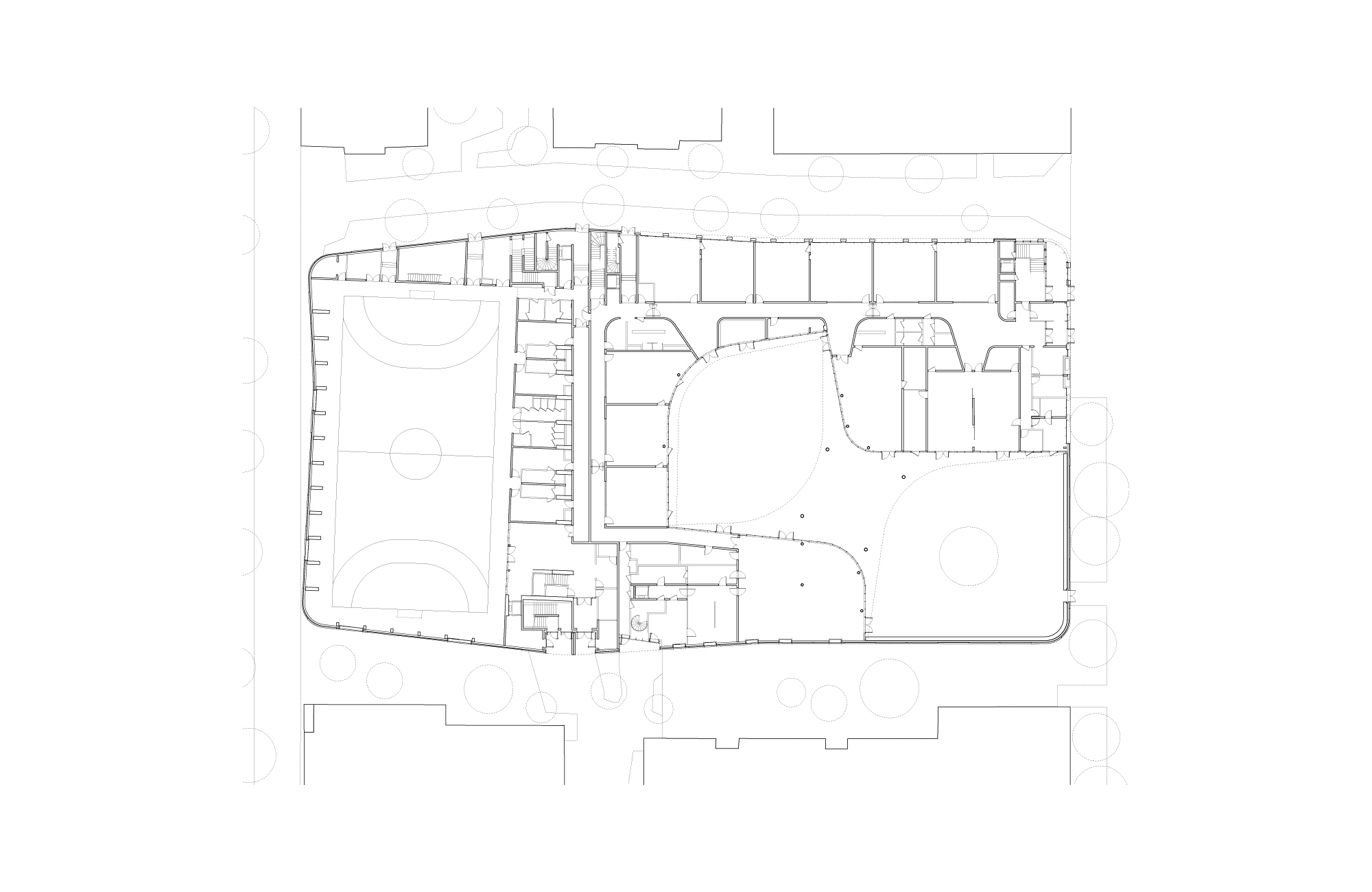 Location
Boulogne-Billancourt (92)
Team
EVP (structure), Cferm (HVAC), F. Bougon (cost analysis), F. Boutté (Hqe), A.E.U. (ecologist), Biodiversita (biodiversity), Begc (kitchen design), Peutz (Accoustics)
Phase
Delivered in 2015
In progress: restructuring and ecological management plan for roof gardens (monitoring of fauna and flora and mowing every two years)
Program
Primary school, 18 classrooms with a regional, certified, type C gymnasium and leisure centre
Certification
Hqe certification for the school building with 8 targets scored VG and 2 targets G, Hqe process for the gymnasium
Photos
Myr Muratet, Takuji Shimmura, Cyrille Weiner