Management school in structural wood
A school that encourages spontaneous uses and stimulates creativity
As the gateway to the new district of the ZAC du Port, the building is organised around a central void. It is at the same time a breathing space in the dense fabric of the block, a new passageway formalising a momentum of the city towards the canal and a place of circulation and privileged crossings between the two built entities constituting the new school. The transparent ground floor opens up visual perspectives and contributes to the animation and urban quality of the public spaces. The attention paid to the integration of vegetation guarantees the comfort of users, but also the inclusion of the building in a broader ecological design. Designed as an educational tool, the building offers students specific spaces to accompany them in their education. These spaces are arranged around circulation spaces designed as a third place for student life, offering informal work, meeting and sharing spaces.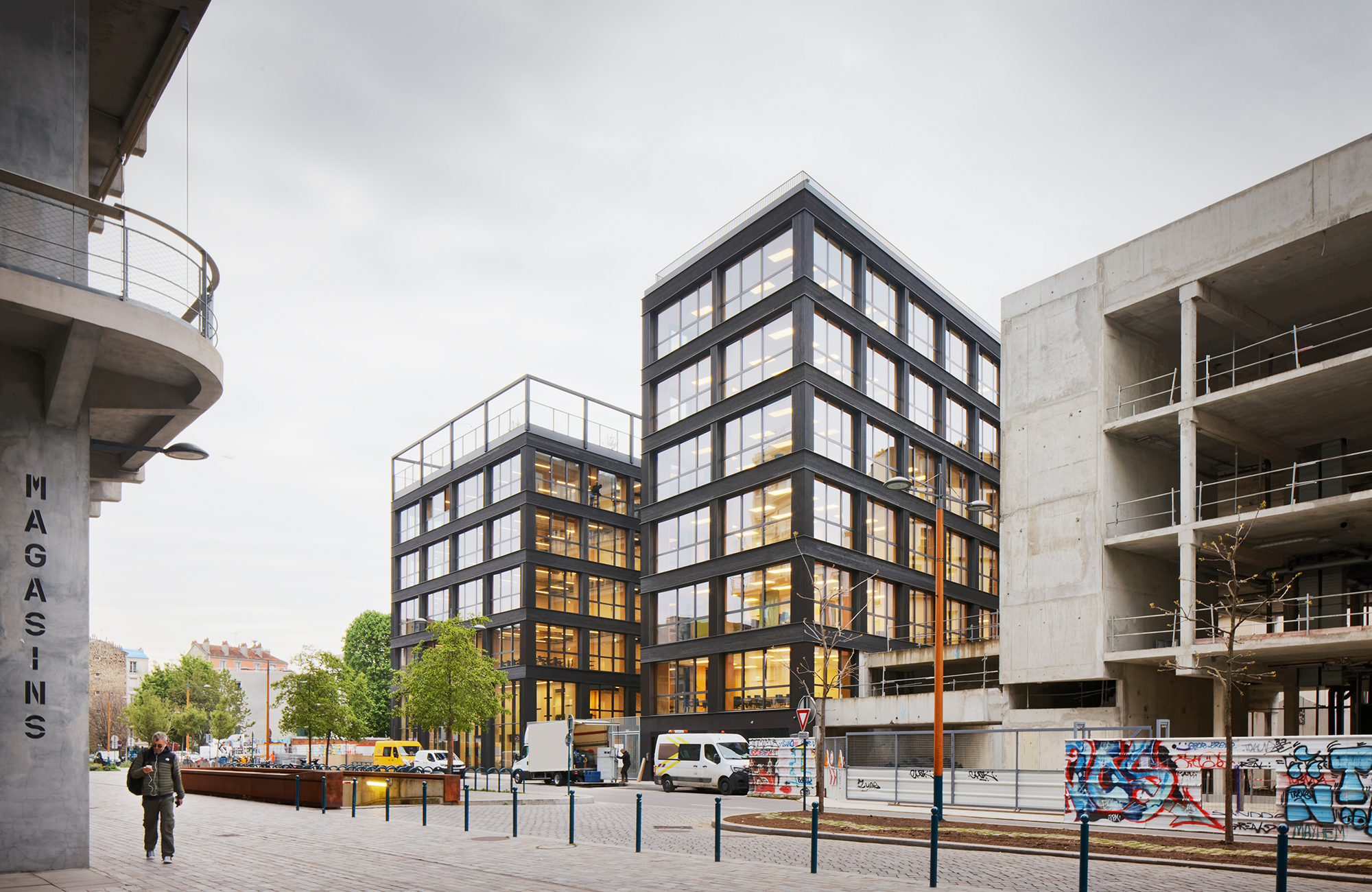 A school of higher education should support the professional education of students, while promoting social links inside and outside the school. It is important to us to provide a warm and flexible environment that can be used by students, teachers and administrative staff.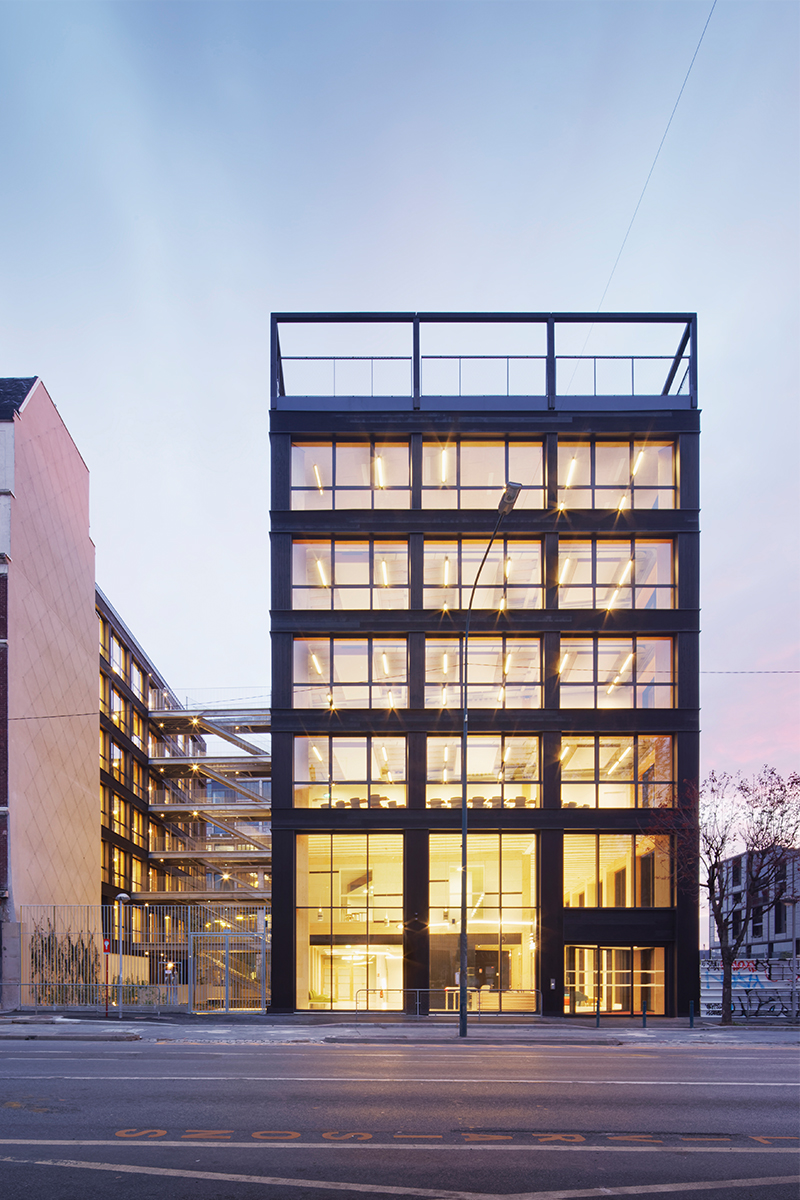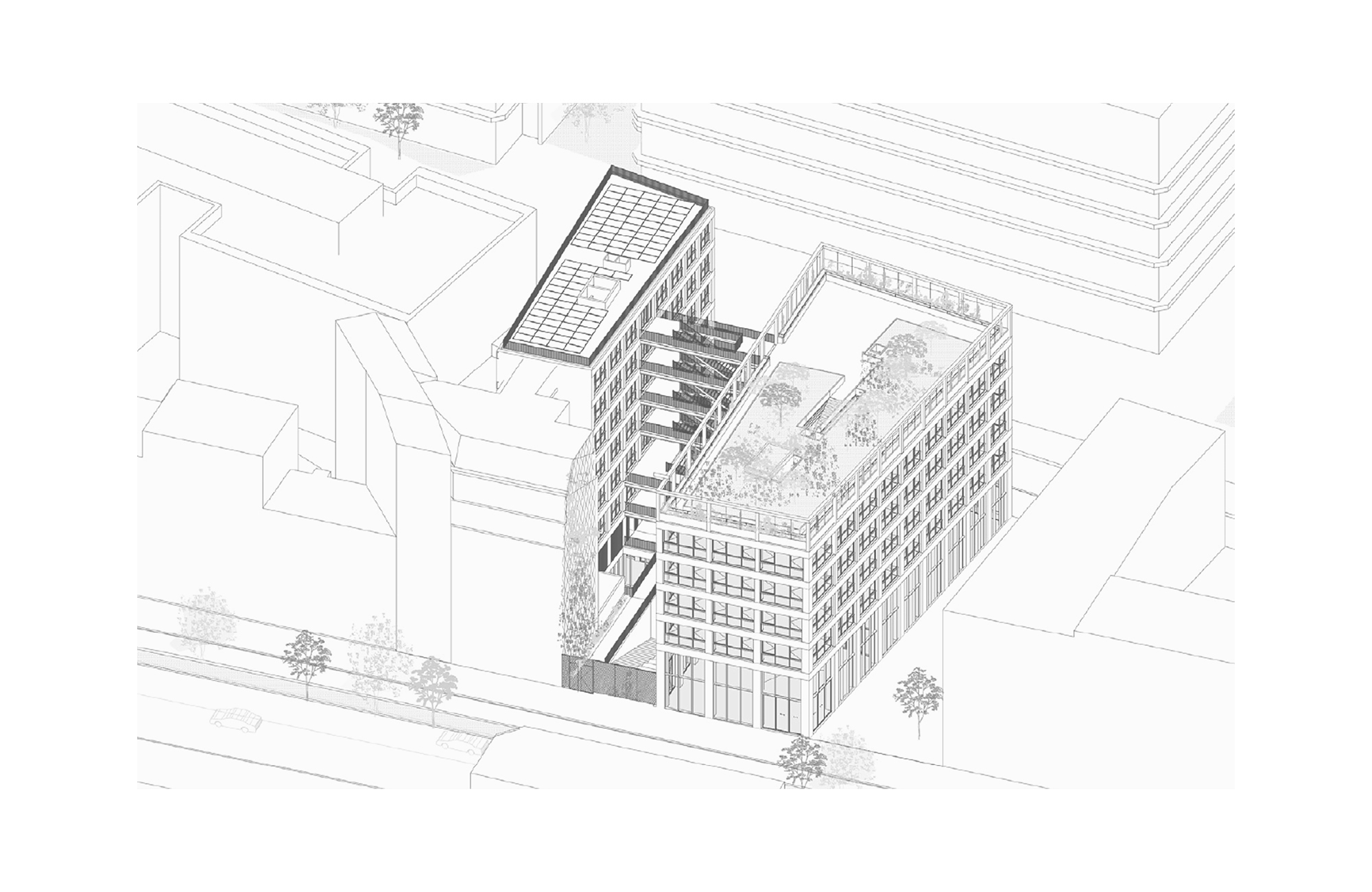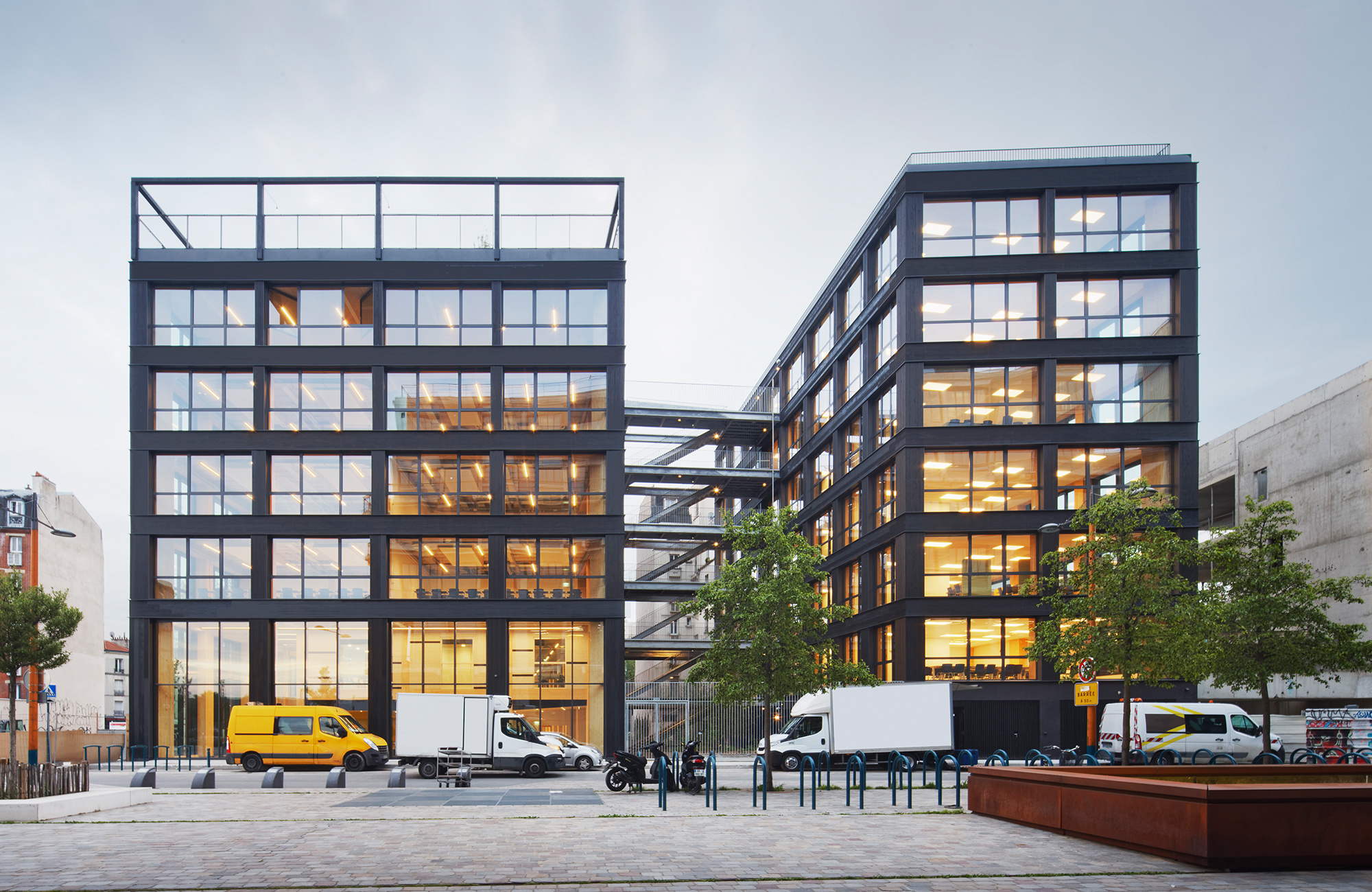 We insist on the idea of not over defining the programs and rather to value spontaneous uses: it is necessary to offer to the students a sense of permissiveness to stimulate their creativity. In this ecosystem, adaptable volumes ensure several functions, guaranteeing spaces for both educational and professional functions.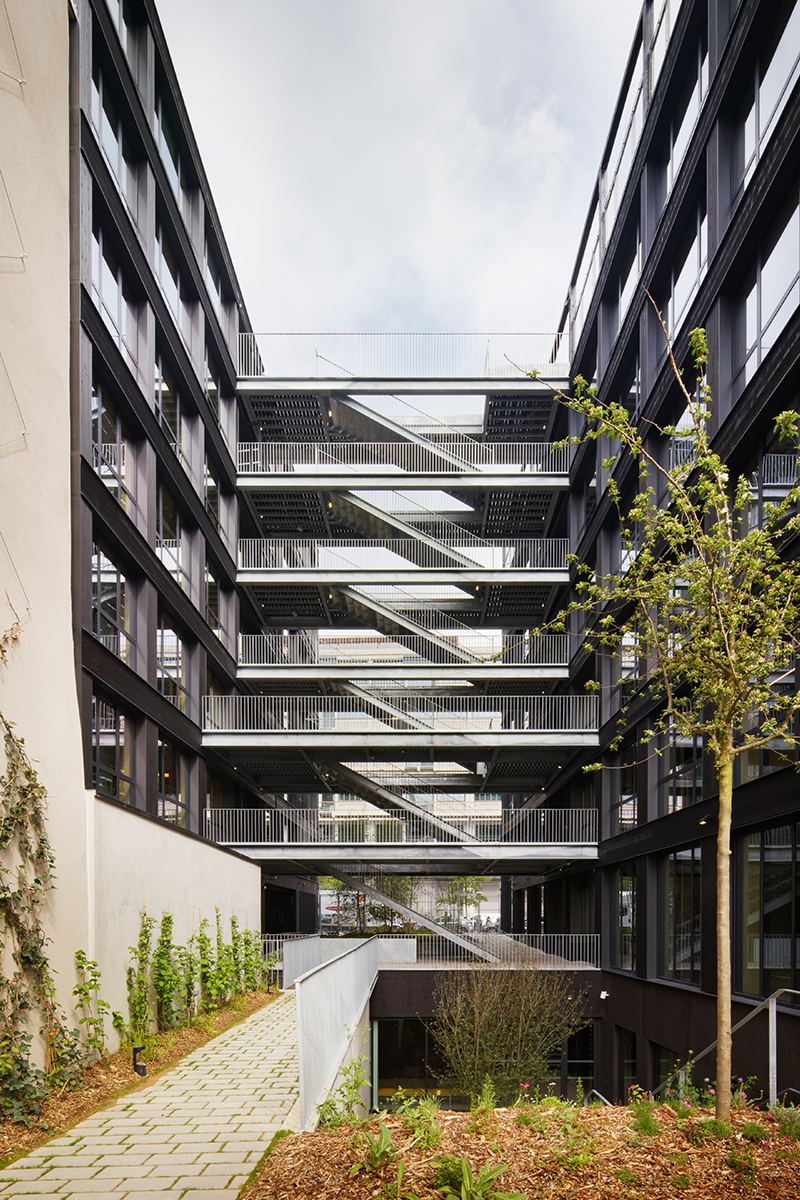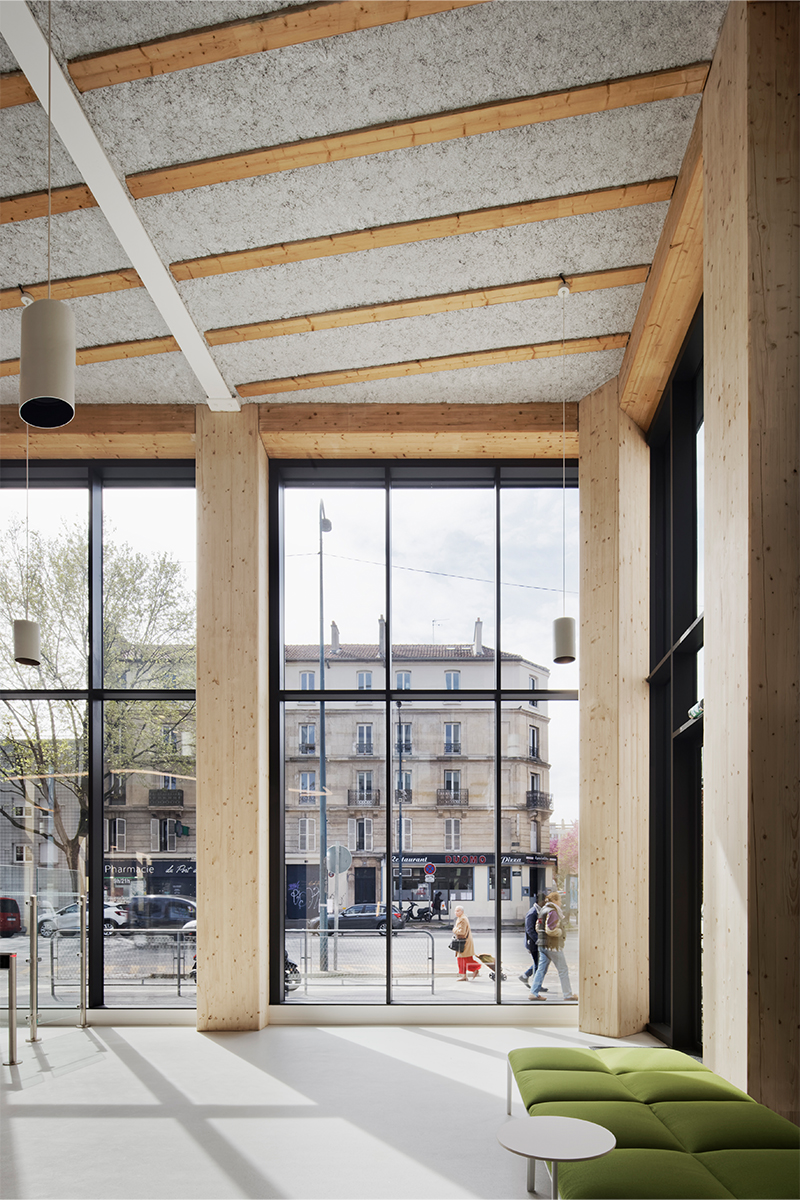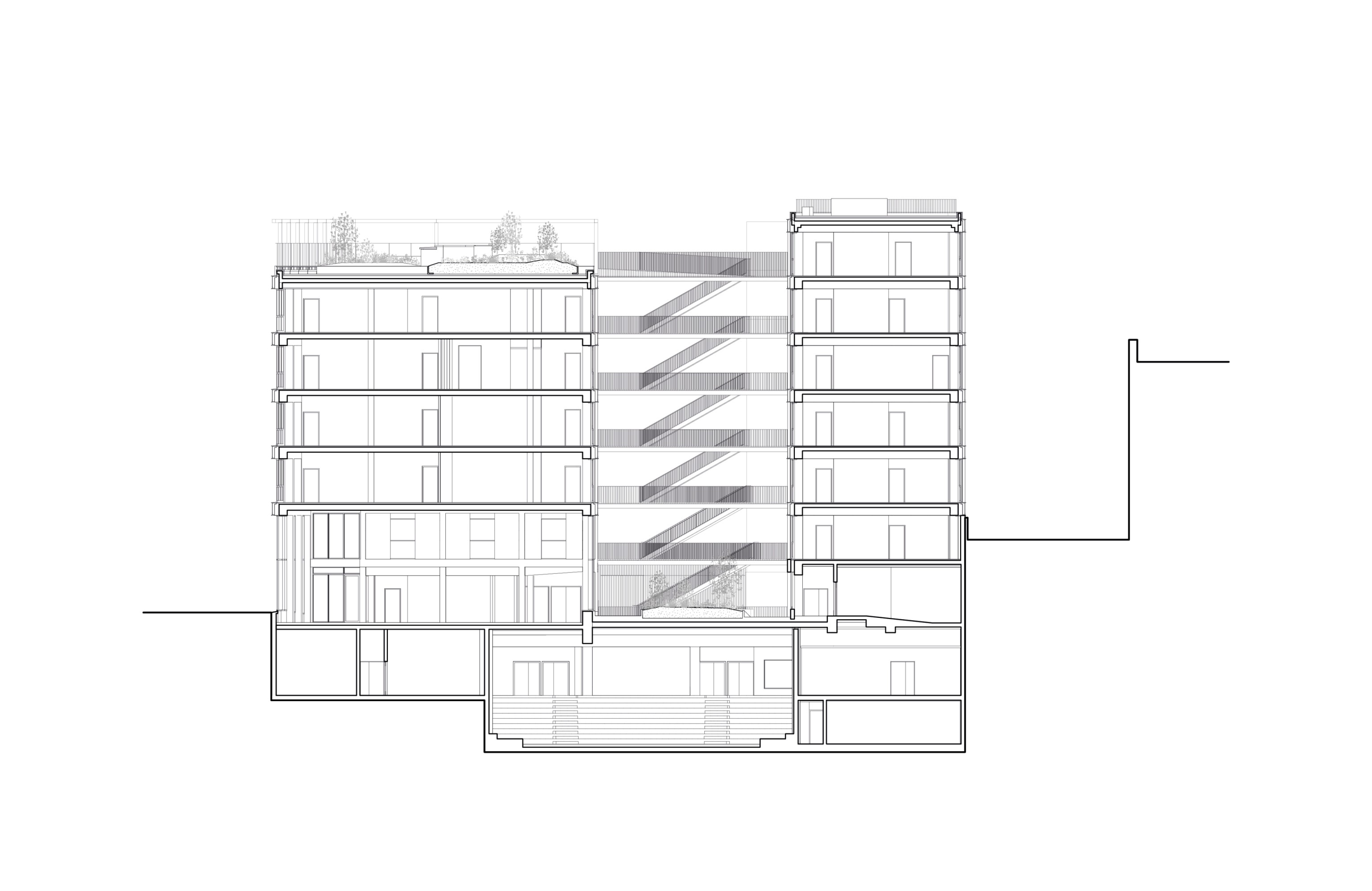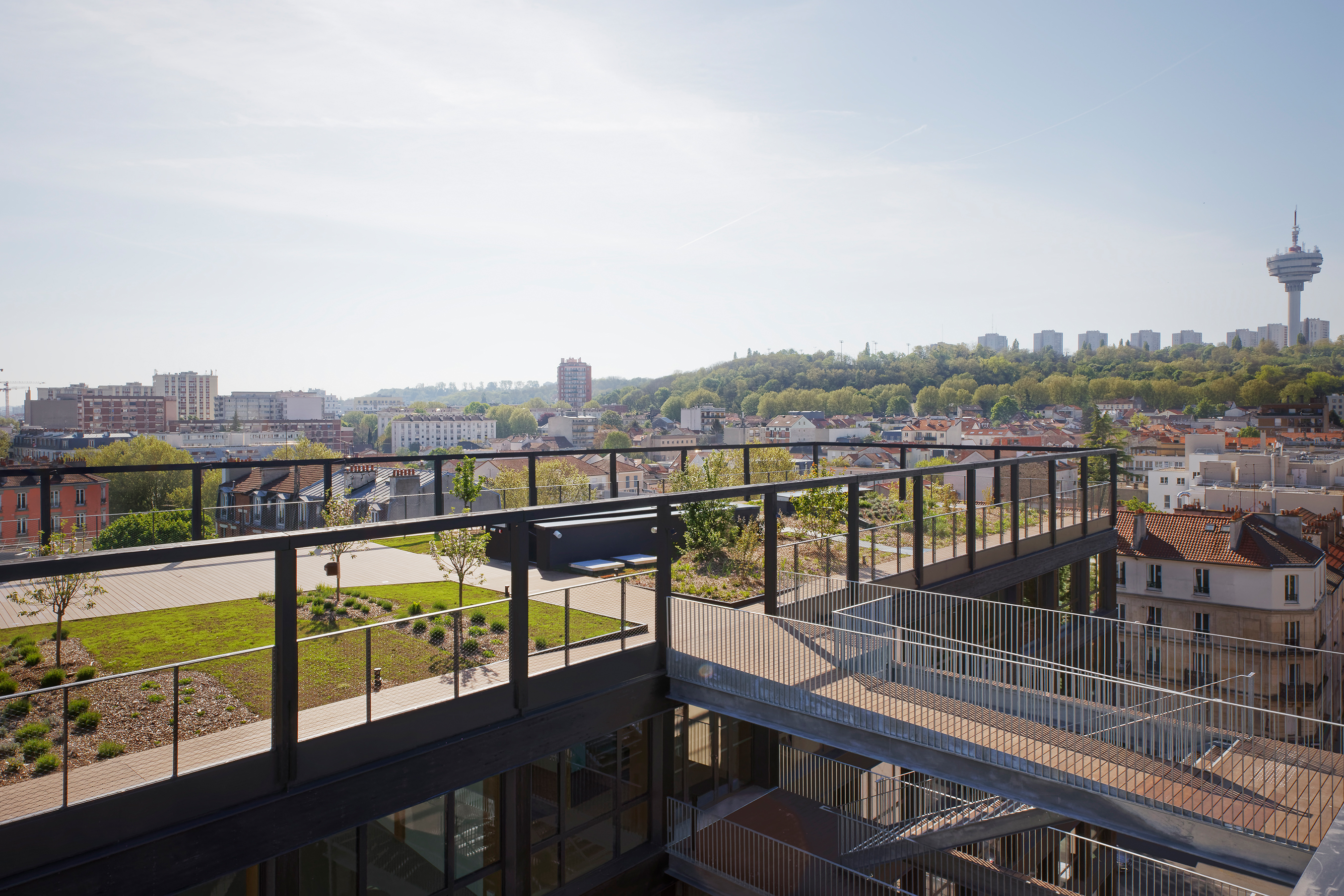 The various pathways enrich the premises because they provide an opportunity for exchanges and informal uses specific to the student world as well as contribute to the innovative spirit of a higher education institution. This is why we attach so much importance to the circulation areas, which through their size become veritable playgrounds.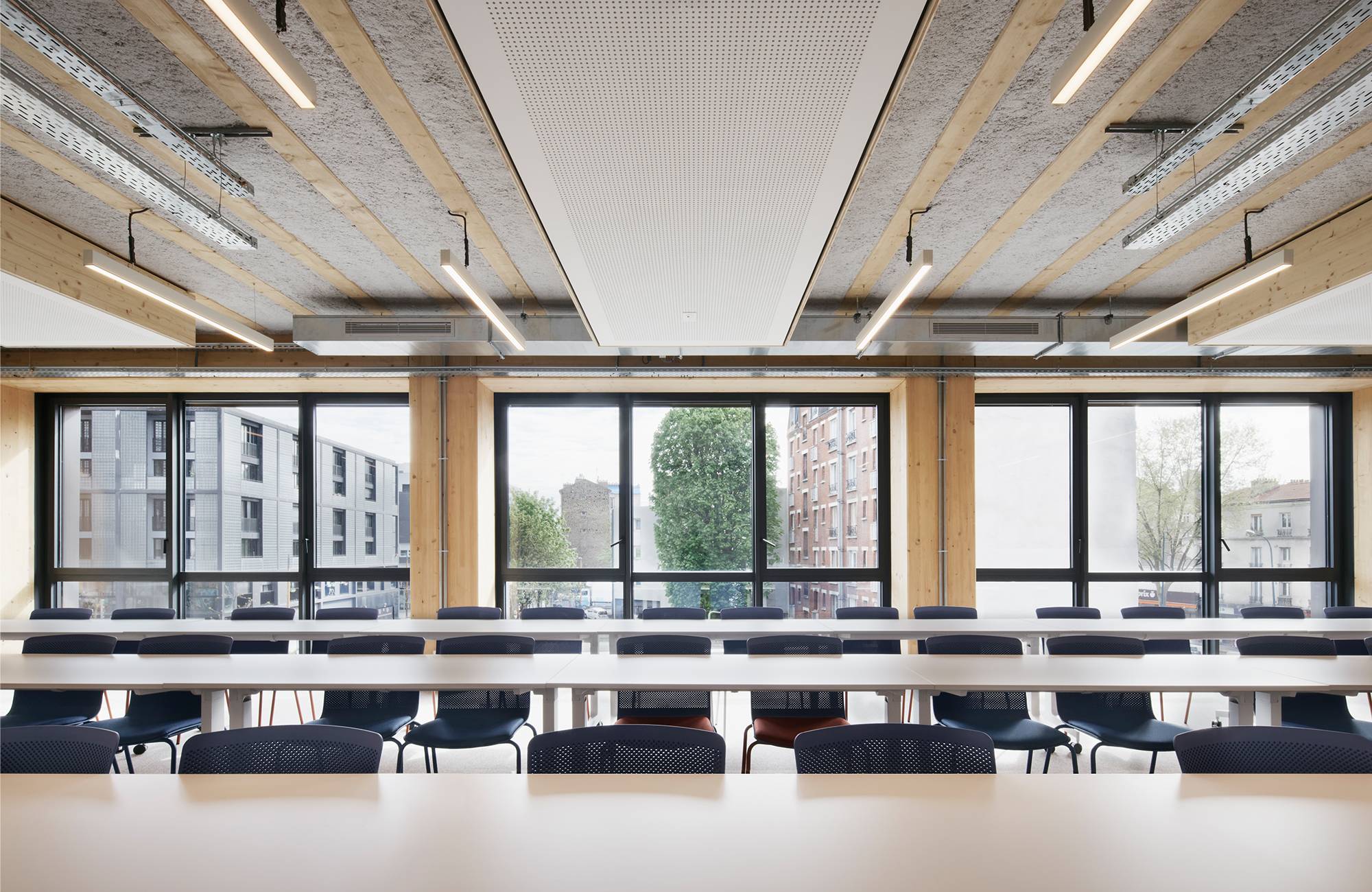 Team
Berim (VRD, construction management), Arcora (facades), Cap Structure (Structure), VPEAS (Costs), Innovation Fluides (HVAC), Impact Acoustique (acoustic), Franges Paysage (Landscaping)
Project manager
Mathieu Terme, Mickaël Peillet, Pierre-Louis Fohr
Mission
Design and construction supervision
Program
Higher school : hall, cafeteria, library, classrooms, administration, project rooms, amphitheatre, Wellness Center