Metamorphosis of the Montparnasse Tower
Making the Montparnasse Tower the architectural symbol of the Parisian energy revolution
Finalist among the 700 entries in the international competition for the transformation of the Montparnasse Tower, the Nouvelle AOM has taken up residence in the offices on the 44th floor of the Tower. This research and architectural design laboratory dedicated entirely to the project has enabled the team to understand all the issues involved in this metamorphosis. This restructuring is based on programming and the development of attractive uses throughout the tower's verticality: from the 120,000 m² of redeveloped infrastructure to the agricultural greenhouse at the top, including a garden on the 16th floor and a hotel on the 42nd. In 2024, the new Montparnasse Tower will be emblematic of Paris' energy transition: a de-asbestosified and rehabilitated tower, low-carbon, passive, which uses the geometry of the existing building to recover the force of the wind at high altitudes and allow natural ventilation of all the interior spaces (this is the "wind façade"). A light and transparent tower, open to the outside and anchored in the life of the neighbourhood.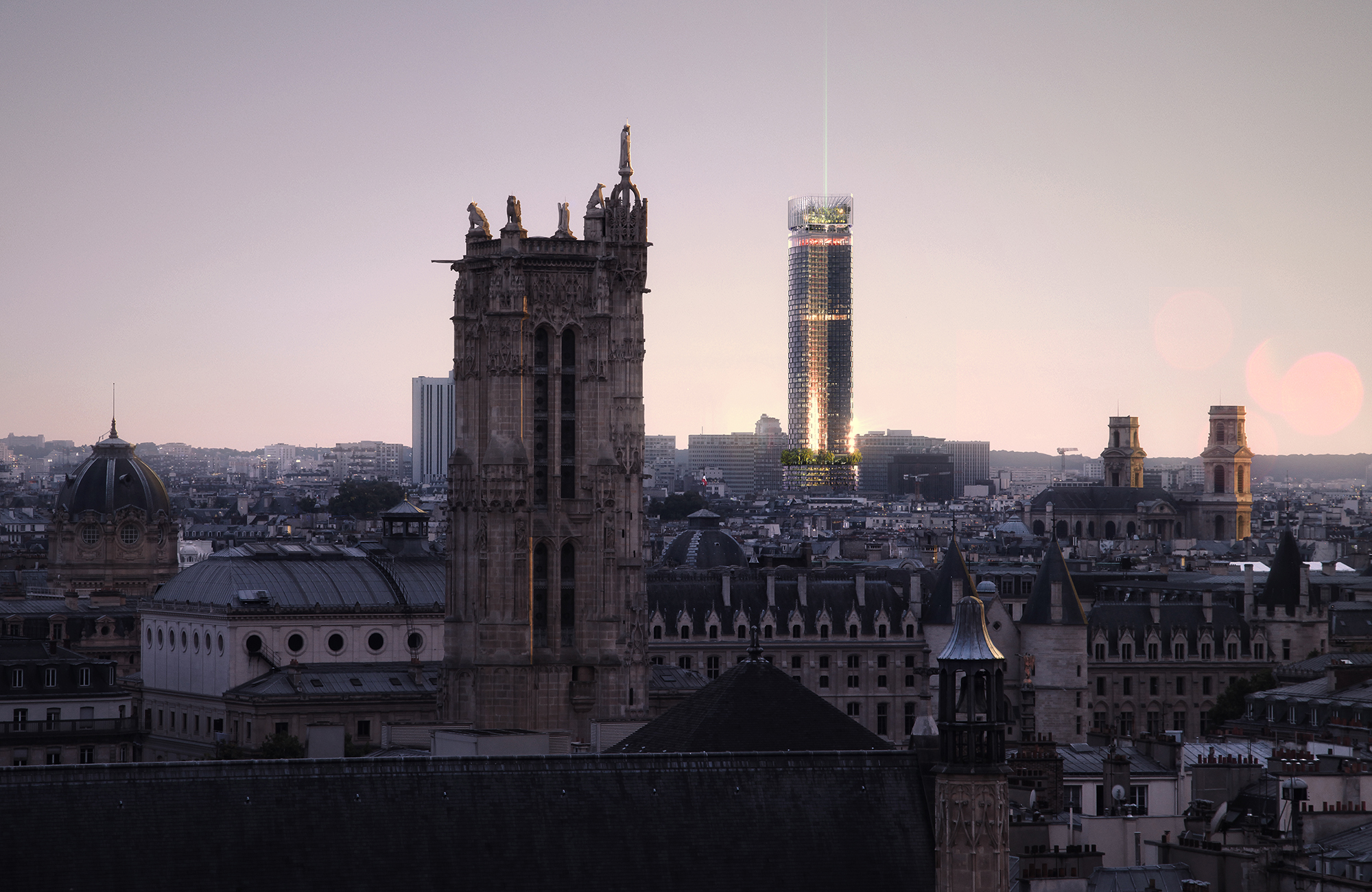 We are a generation that is forced to change its relationship with consumption, resources and the environment. The city of tomorrow must be rethought through the prism of reversibility and an economy of means. We see ourselves as one of the links in a long chain in which our intervention must leave the possibility for those who follow to continue to impact the history of a place.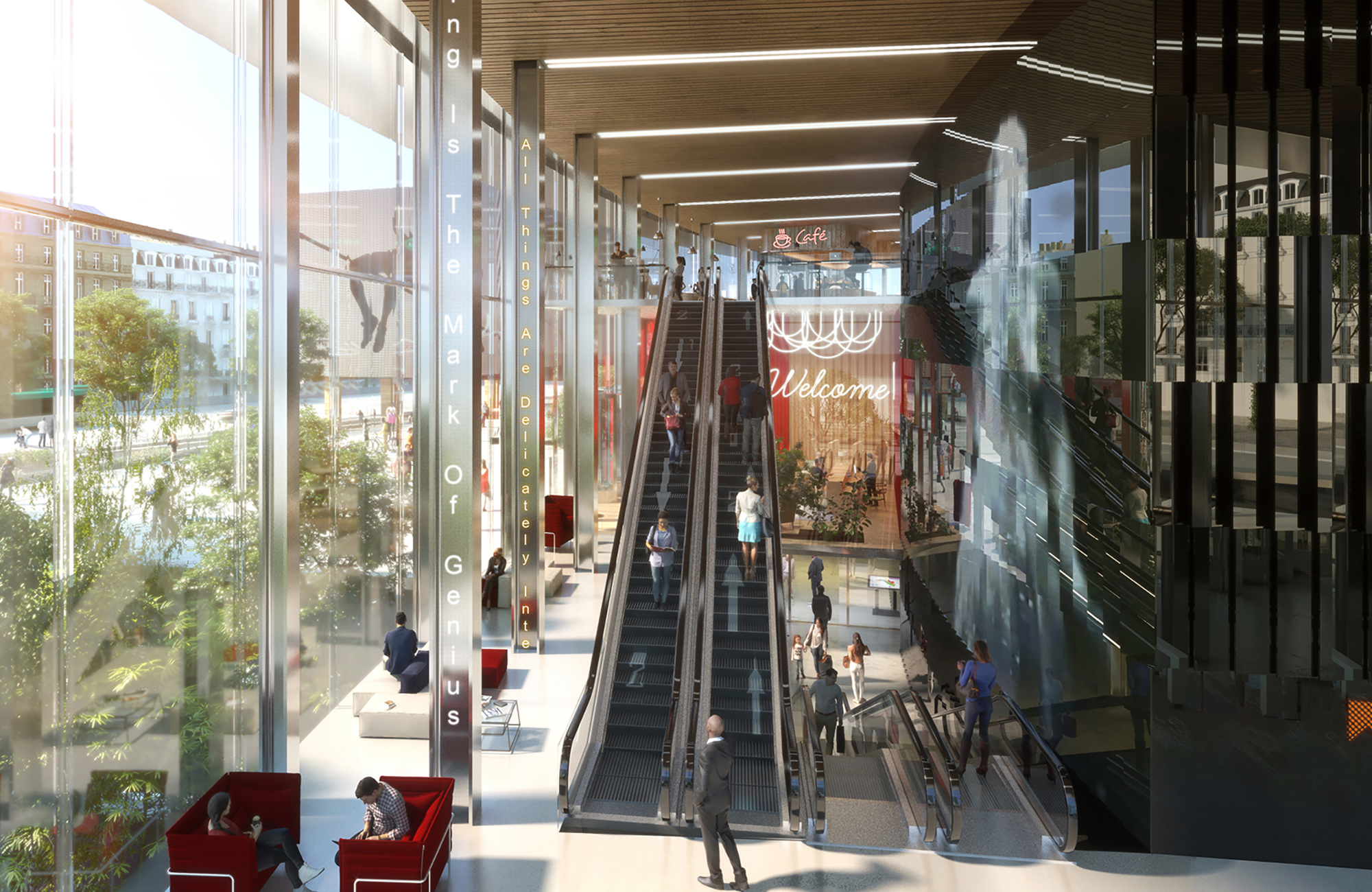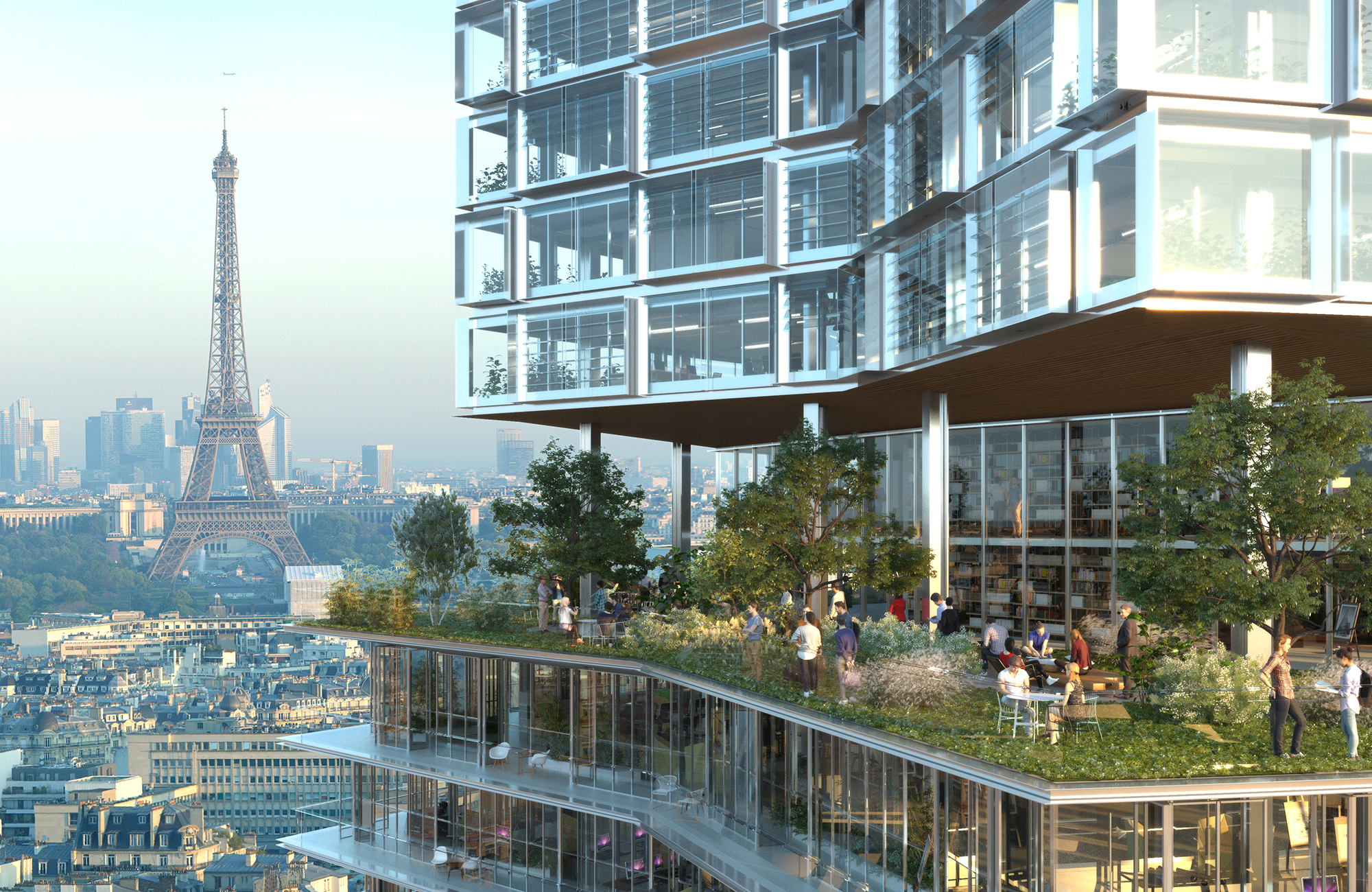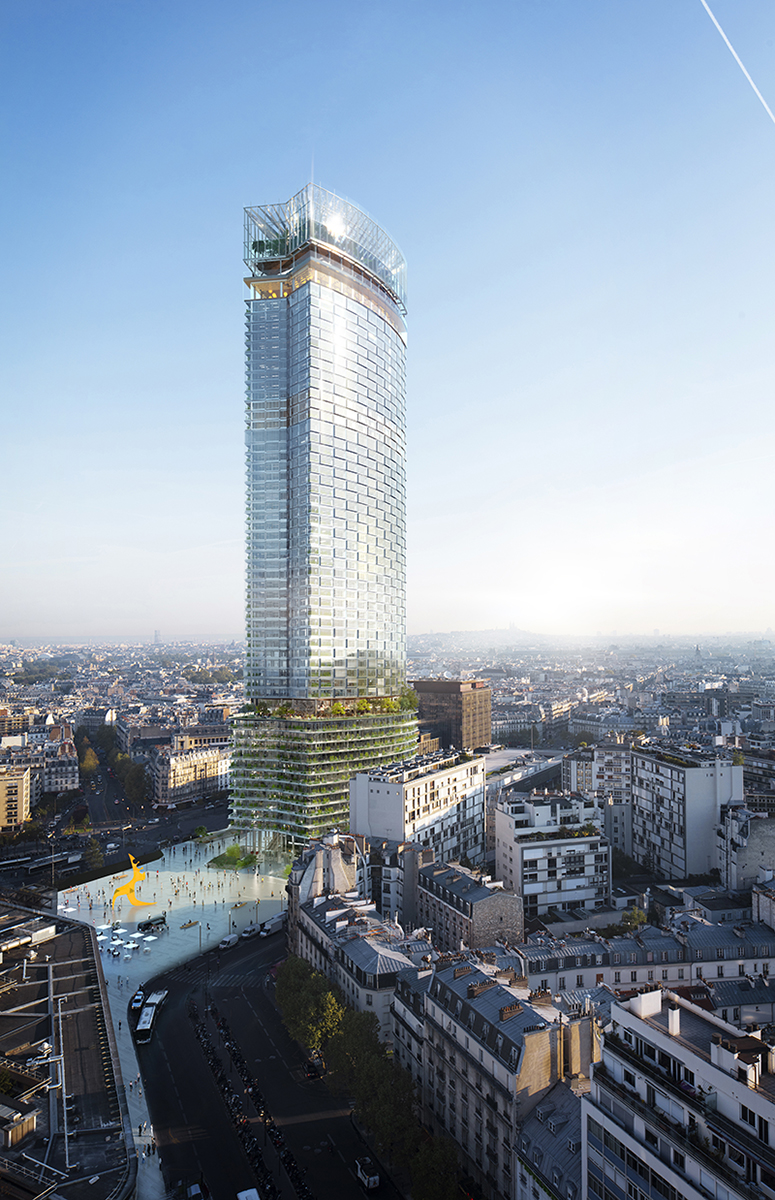 The objective was to reconcile Parisians with their Tower. Our experience with the tower led Nouvelle AOM to focus on how to enhanceme the building and its heritage, to encourage new programming for urban contexts that are often complex, and also to demand a strong environmental response.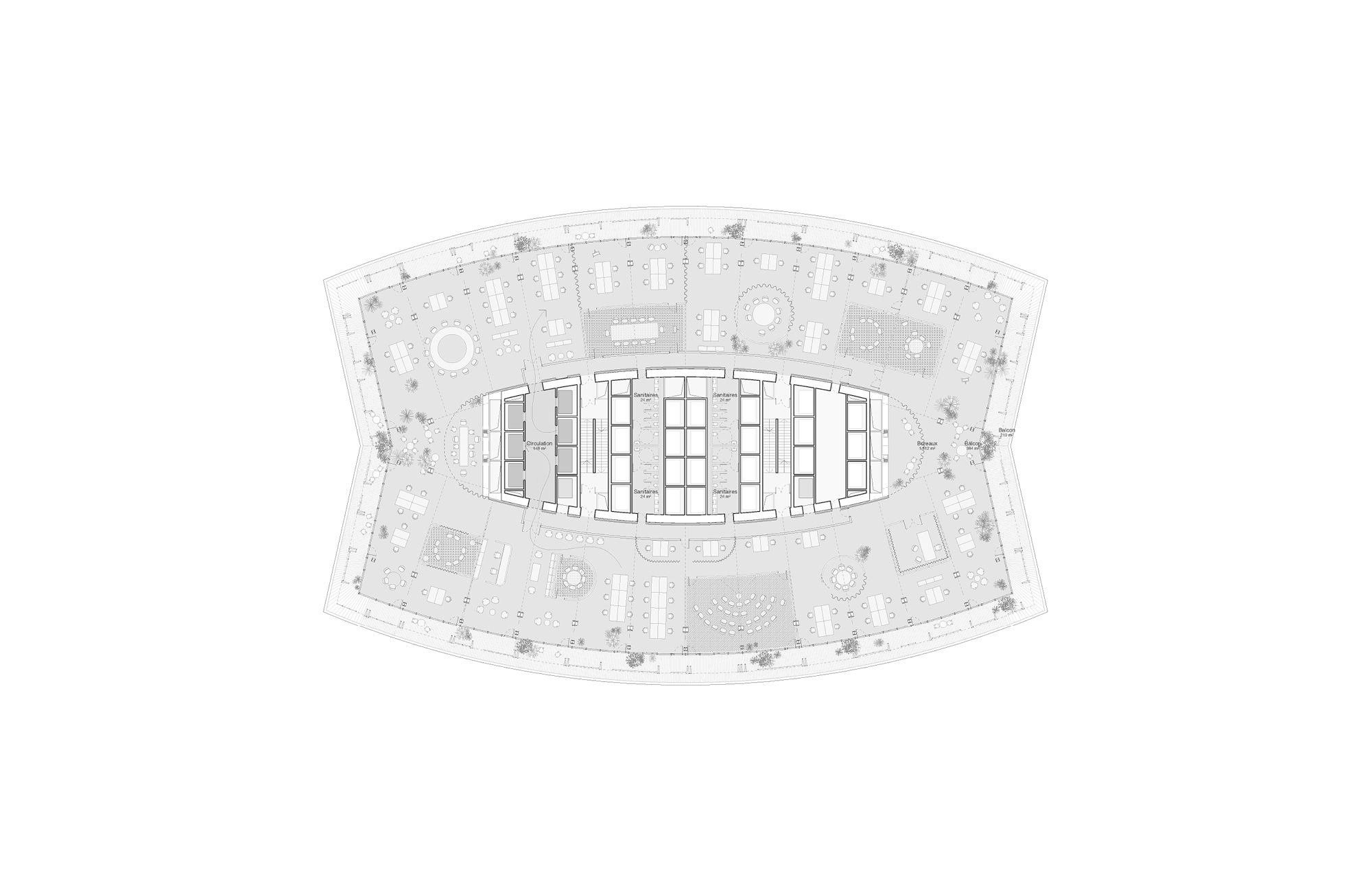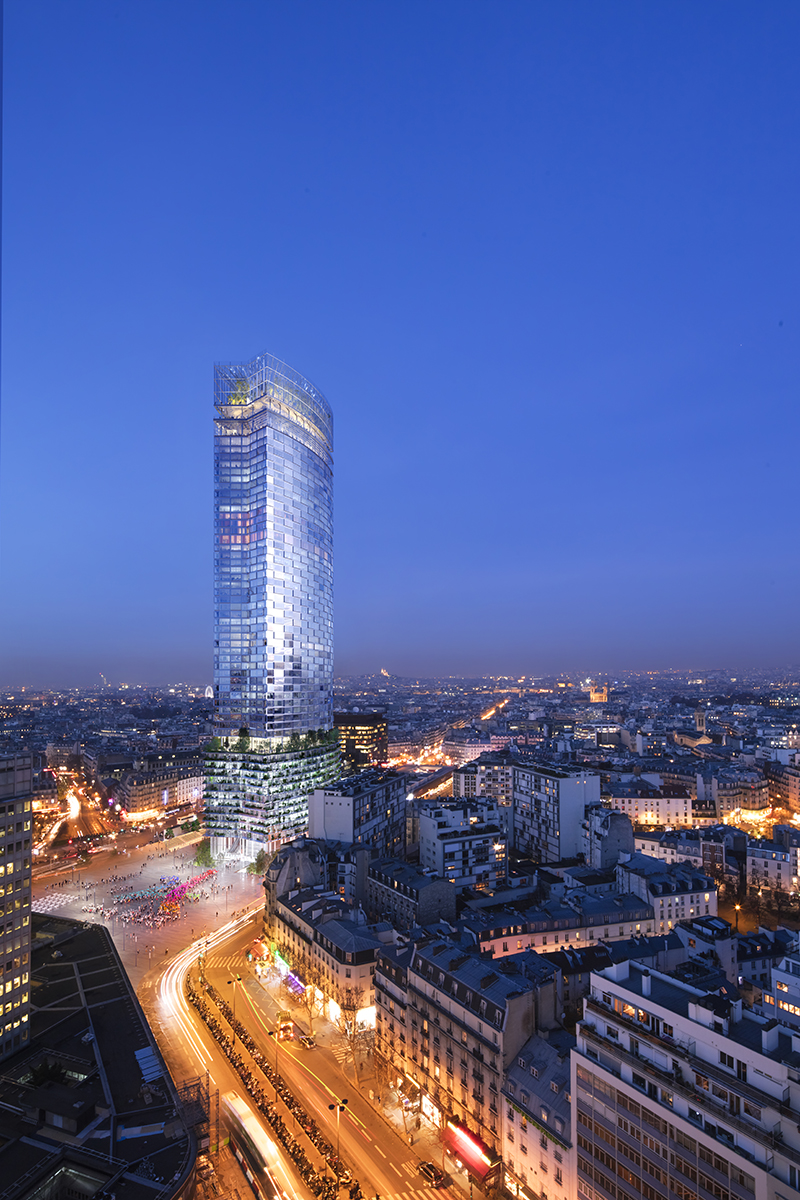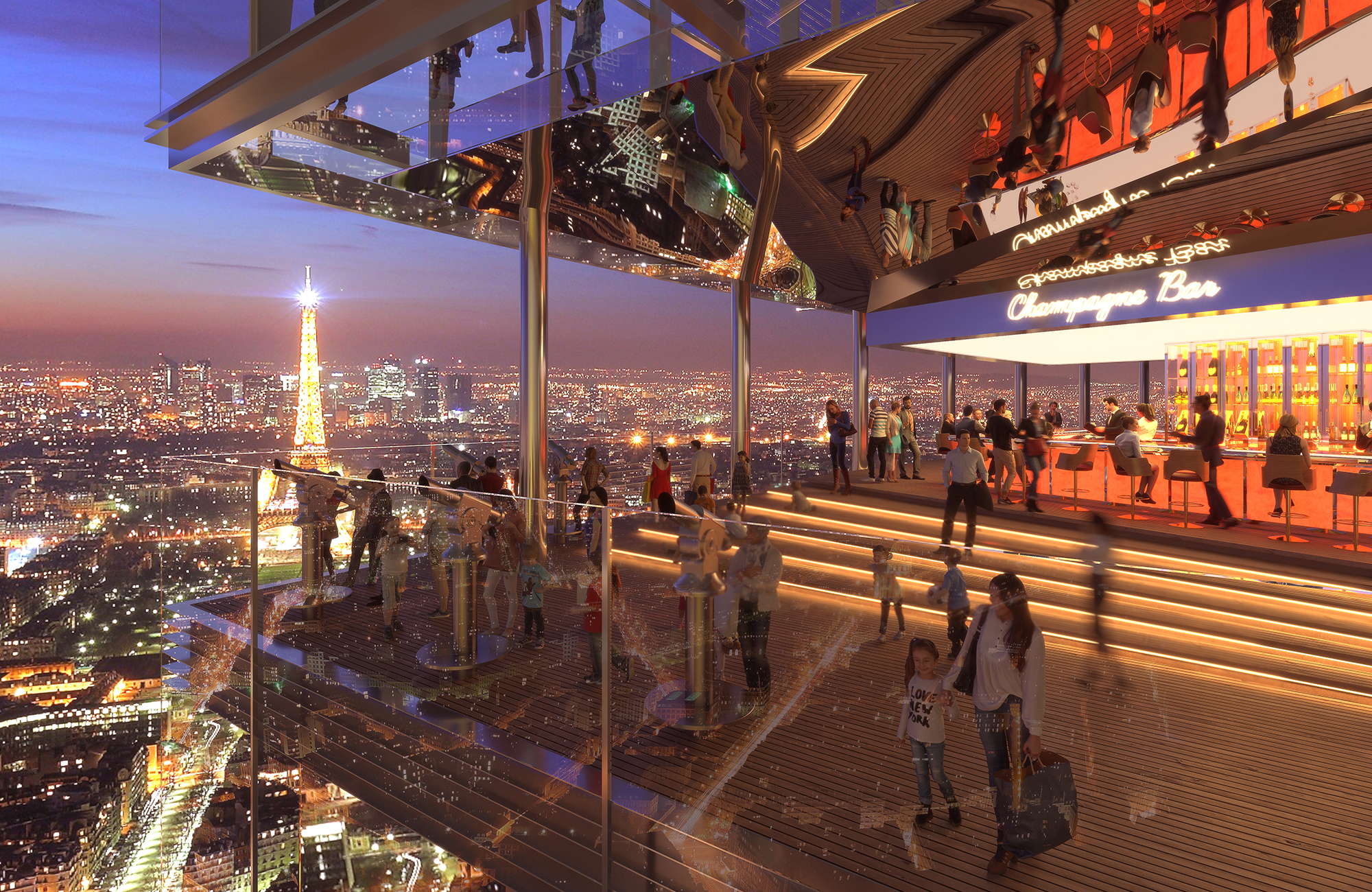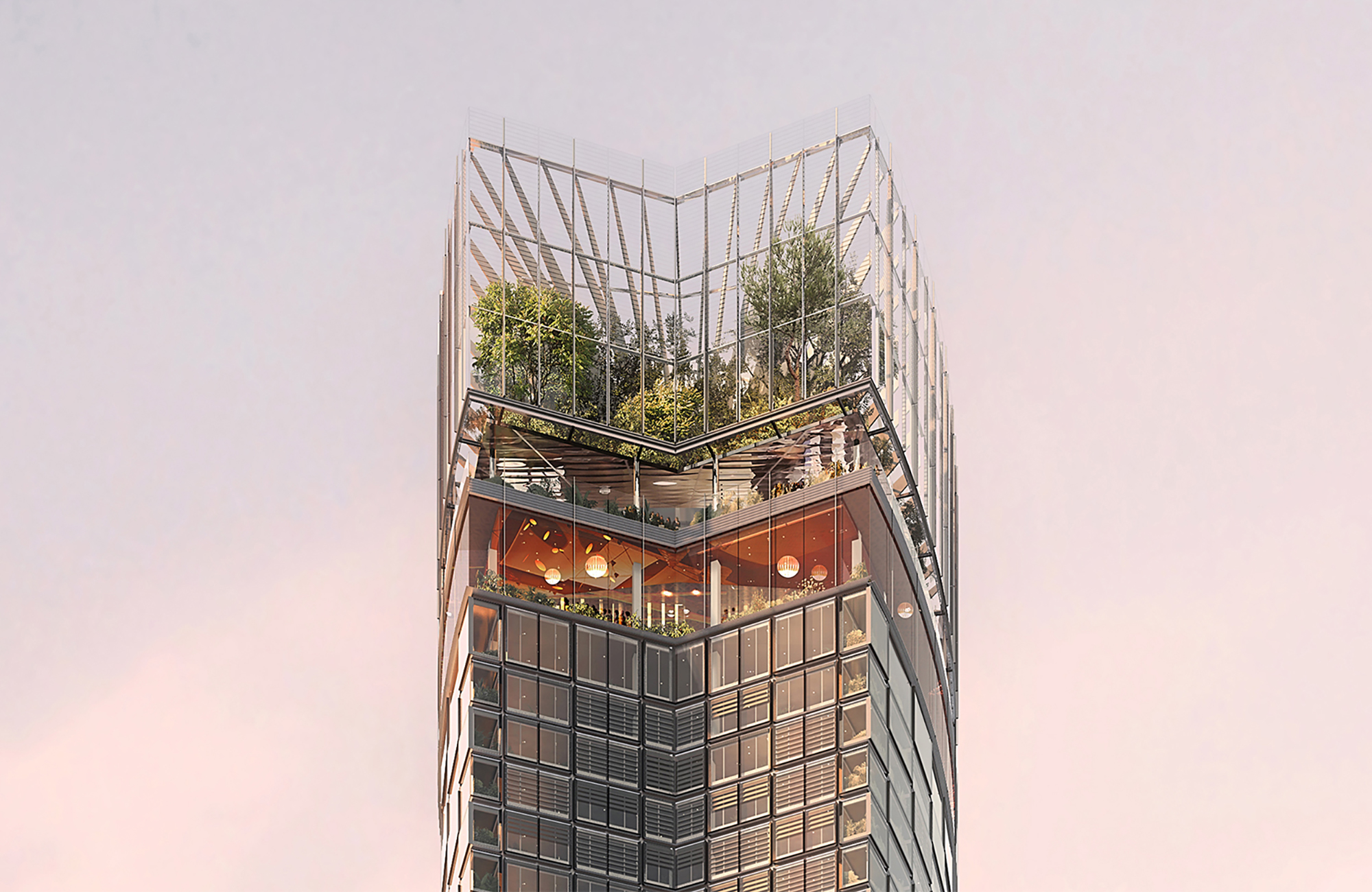 Nouvelle AOM is convinced that it is possible to revive the built heritage of the 20th century, to add value where no one sees it any more, through rehabilitation, through urban and architectural thinking, through the desire to metabolise past collective emotions into new places for the future.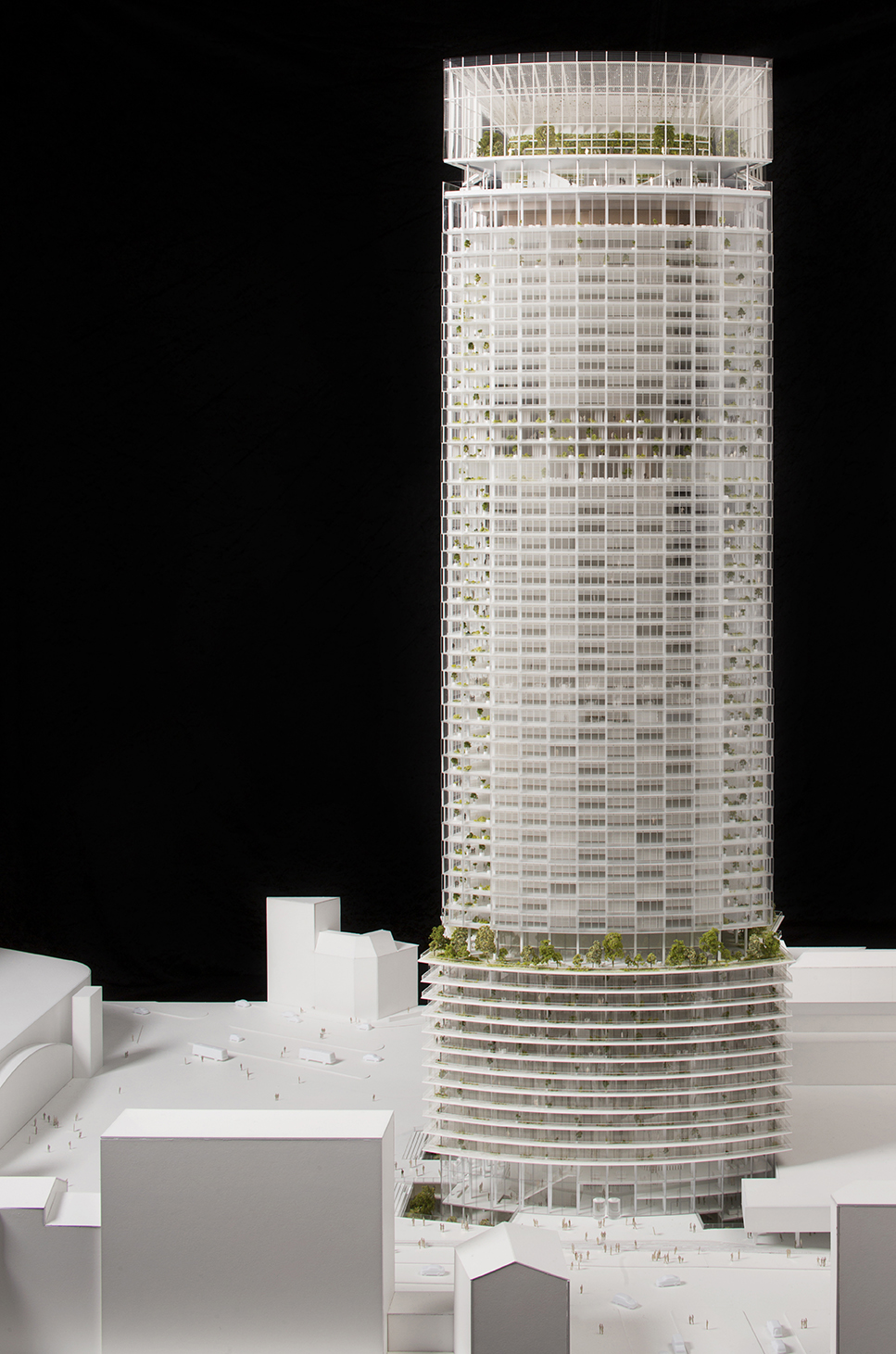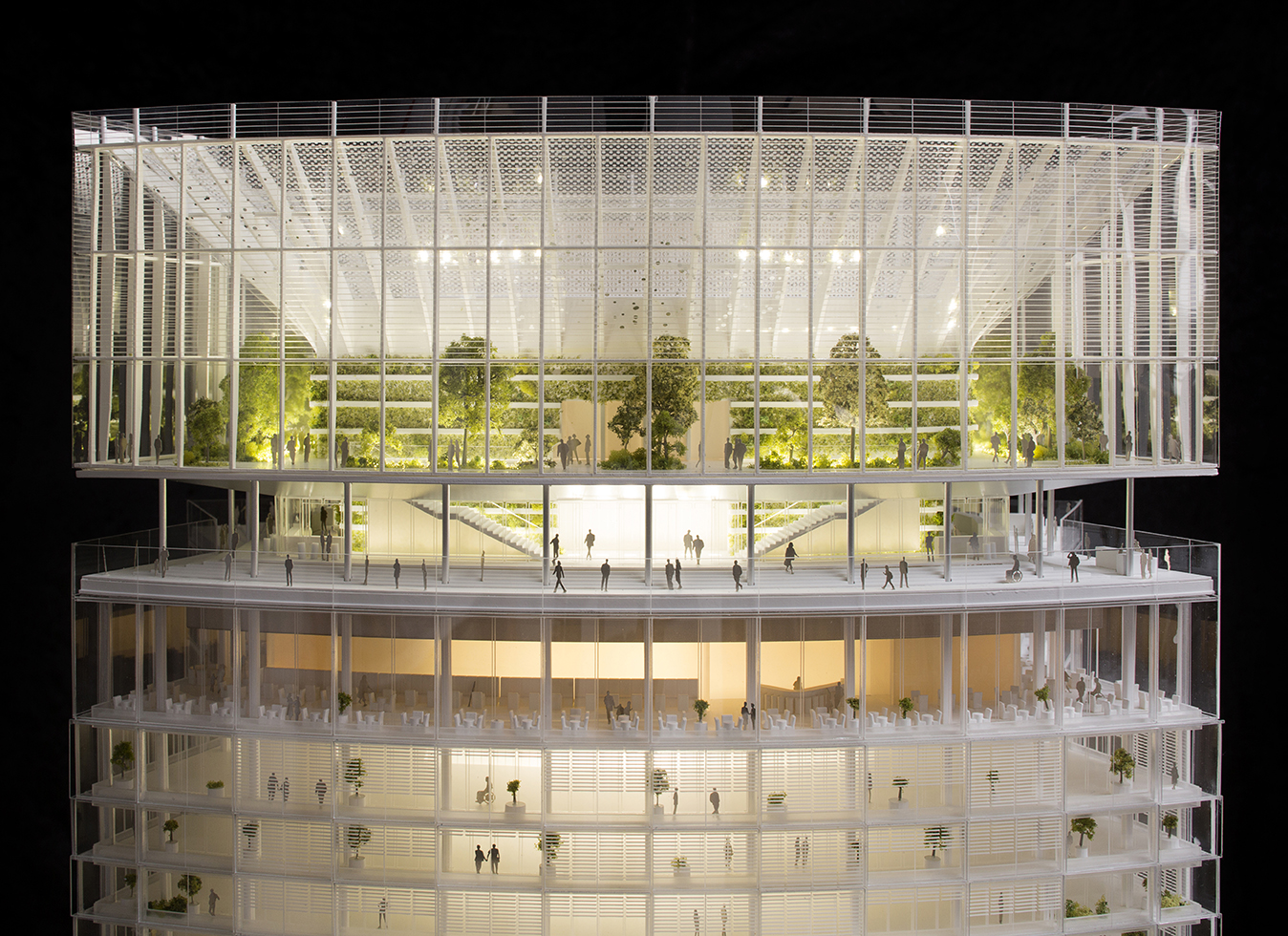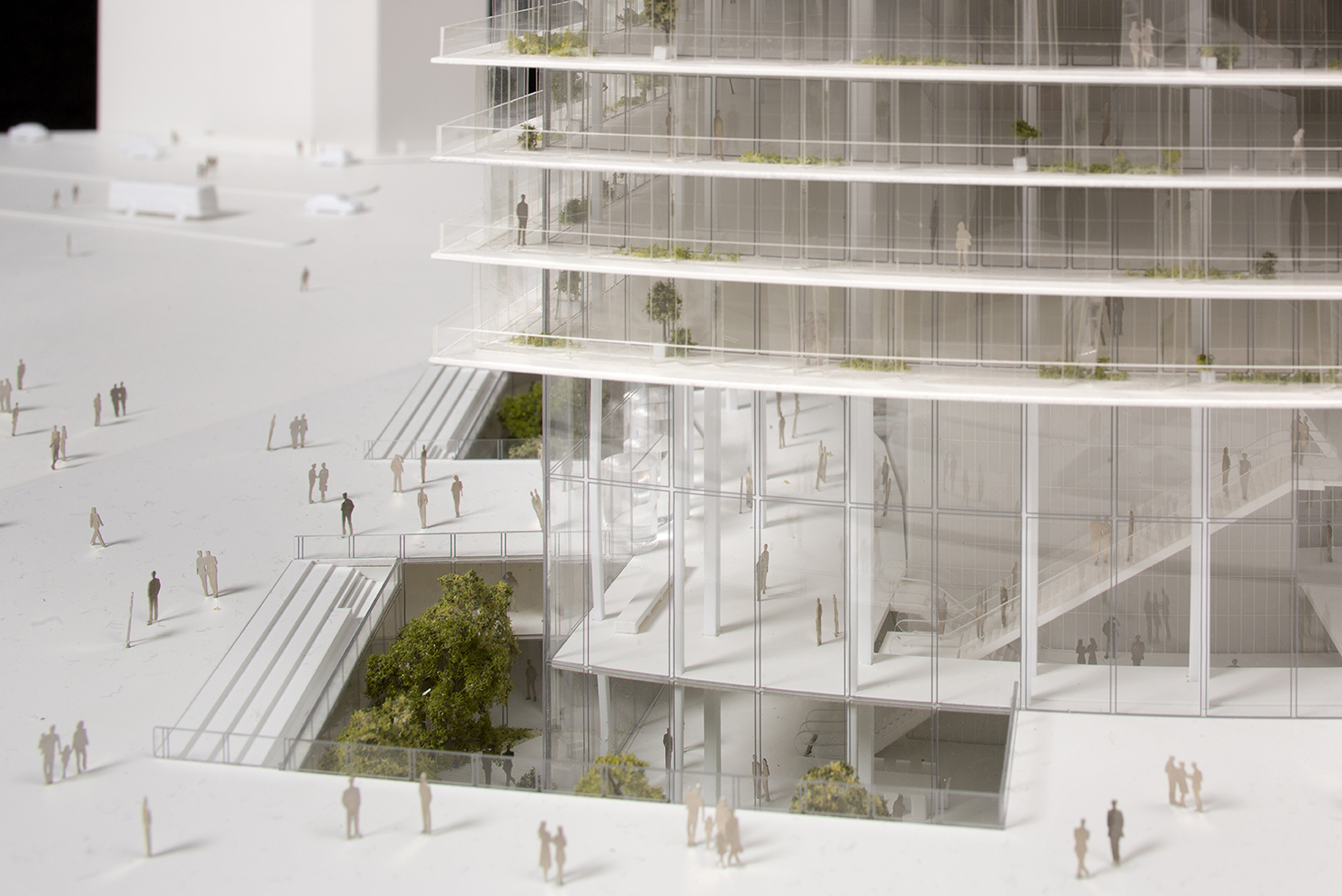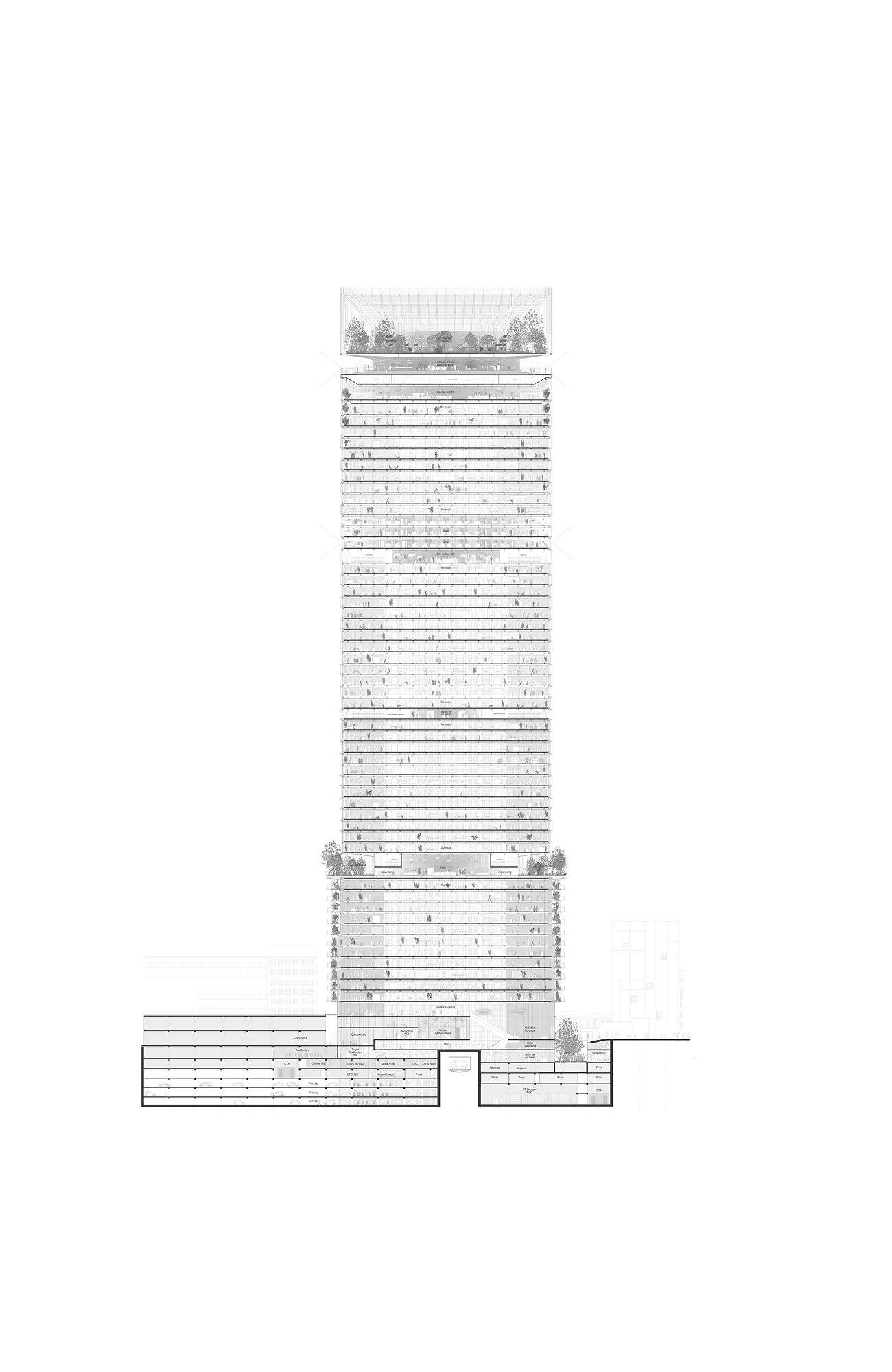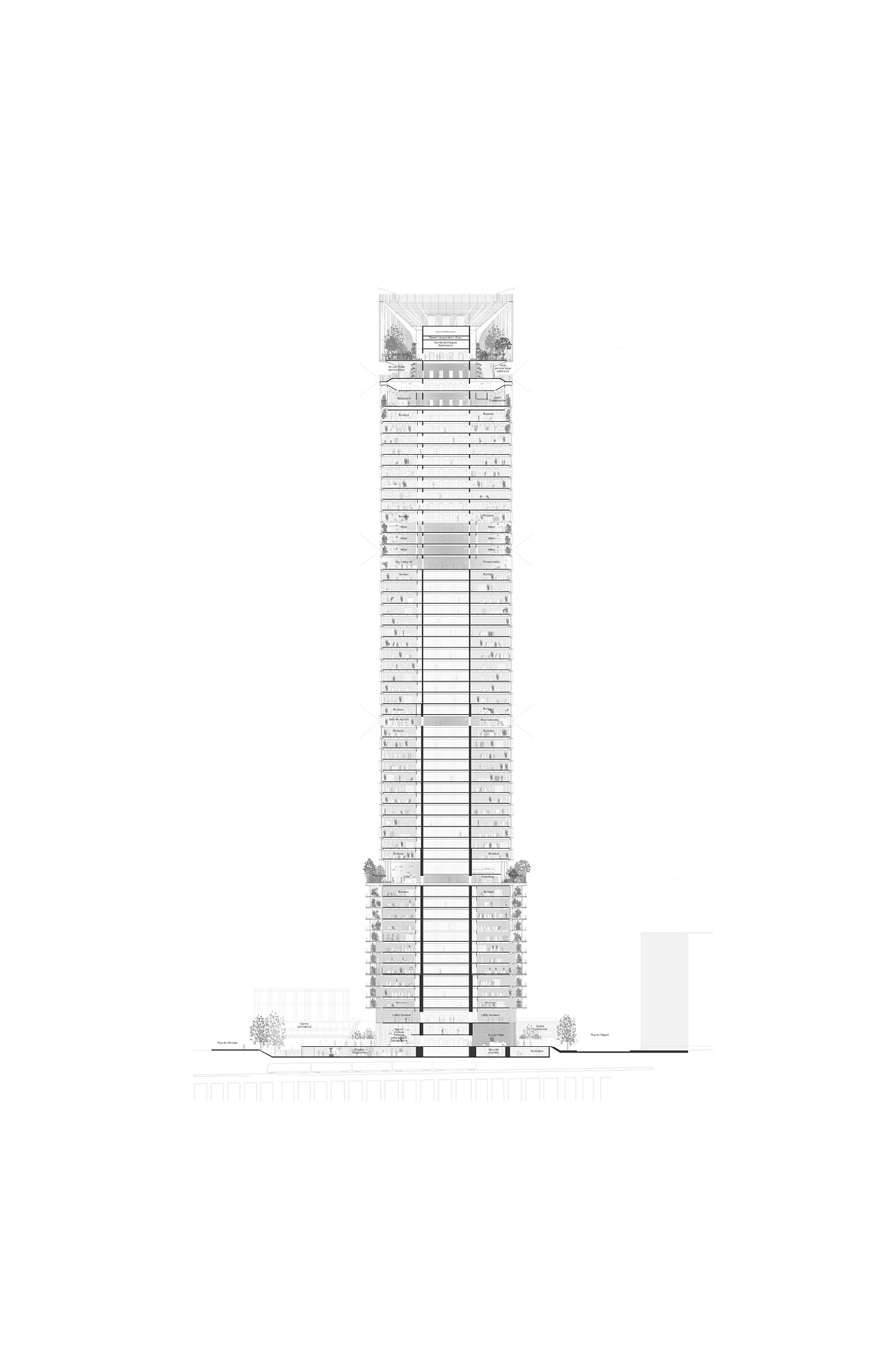 Team
Setec (bet), Tess (facades), Elioth (heq), Lamoureux acoustique (acoustics), GV Ingénierie (costing), 8'18'' (lights)
Associate architects
Nouvelle AOM (Franklin Azzi Architecture, ChartierDalix, Hardel Le Bihan Architectes)
Phase
On going, delivery in 2024
Program
Offices, business center, hotel, restaurants, stores, sport club, nursery, sky greenhouse