Mixed-use project in structural wood, rue des Poissonniers
Offices, student residences, shops and municipal facilities built in wood on a 1970s slab
This building with multiple programmes completes a pre-existing urban ensemble by filling in residual and undefined spaces, in order to create a mixed urbanity. Integrating the first levels into the programme, the project recomposes a coherent whole with built elements separated by five generous planted patios and a roof garden. These places of life and exchange benefit the users of the offices as well as all the local residents, creating an inhabited landscape in front of the panorama of the Parisian rooftops and the Montmartre hill. The patios punctuate the whole building and create a subtle play of transparencies allowing the depth of the built volume to be grasped while offering varied perspectives.
On the level of the existing car park, a large garden replaces the cars in a wide band. Treated as a continuity of vegetation with the existing garden to the south, the band branches out into five patios. These patios are of varying typology and provide ample breathing space and natural light for the office floors.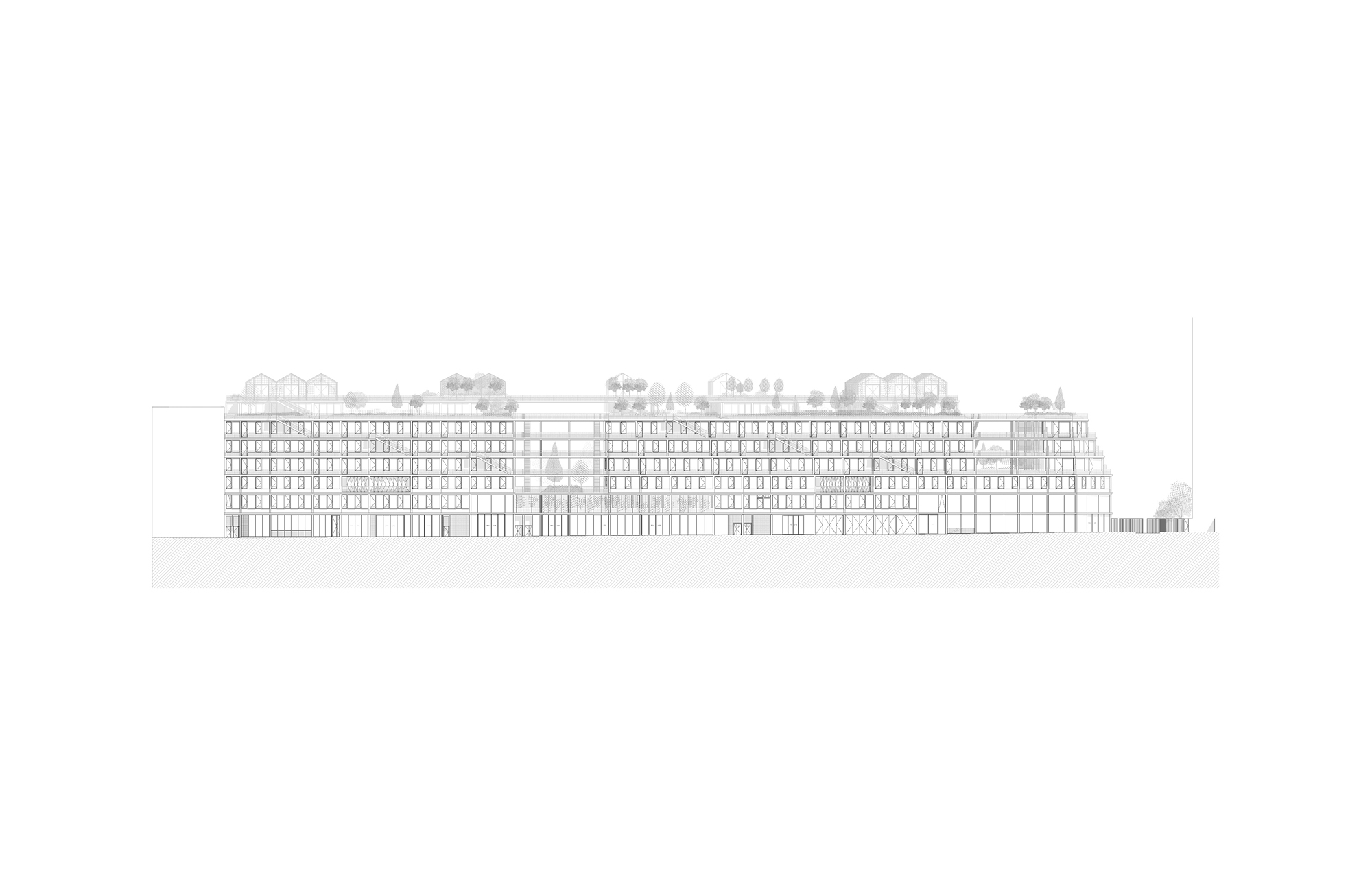 The structure of the new building, modelled on the existing grid of the car park, naturally draws a light grid whose large spans are made possible by the hybrid use of steel and wood. The different programmes are thus accommodated in this capable structure by adapting the façade to their needs.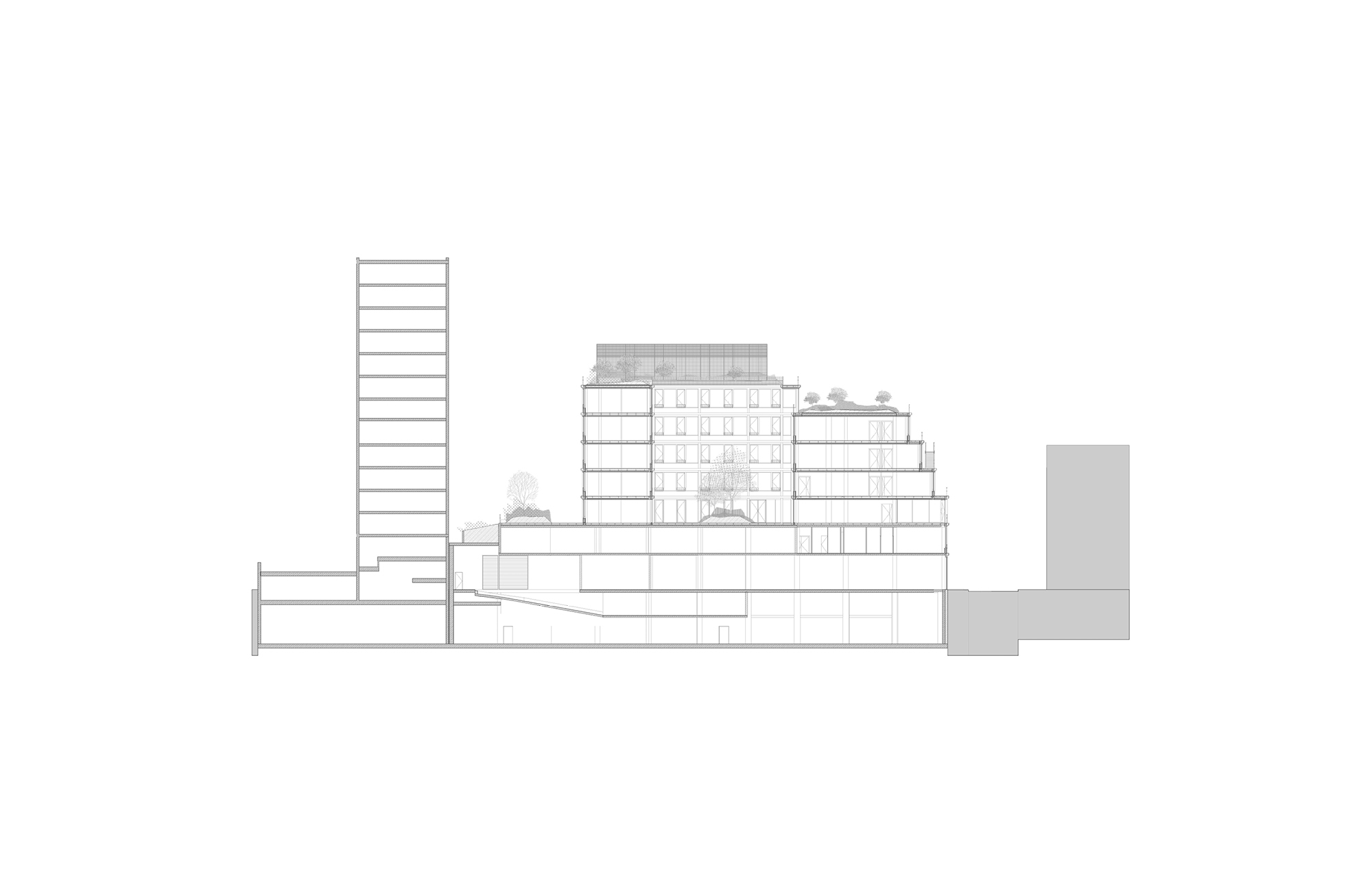 The various thicknesses of the floors and the different orientations, on the patio, on the garden and on the street, make possible a great diversity of layouts and ways of working. On the roof, an accessible and vibrant garden accommodates complementary uses: vegetable garden, orchard, rose garden, etc.
Area
24 500 m² of offices, 2 000 m² of commercial buildings, 2 700 m² of student residence
Team
TESS (facades), KHEPHREN (structure), EGIS (M&E Engineer), ARTELIA (phasage), Studio Mugo (landscape), SPOOMS (Kitchen Consultant)
Phase
Construction, delivery in 2023
Project manager
Mickaël Hassani, Manon Dolbakian, Pierre Paillou
Program
Offices, student residence, shopping facilities, gardens, car parks
Certification
NF HQE certification for tertiary buildings, Construction Plan Climat, BREEAM New Construction 2016 certification, BiodiverCity label, Biosourced building label BBCA.