Le Touzet tertiary campus
65,500 m² of offices and services around a 6,250 m² garden
The "Le Touzet" tertiary campus completes a district that is undergoing major changes around the redevelopment of the Porte Pouchet and the ring road. Through a play of flexible forms, whose curves generate surprising views and urban situations, the complex distinguishes itself from its neighbours by its uniqueness of treatment with a kinetic character and its presence exuding a quiet power. This strong identity finds its appeasement in a play of epannelages, withdrawals and inflections which allow the project to be connected to its immediate environment, in a fine seam with the neighbouring buildings. This "weaving" of buildings offers new uses, reinforces the feeling of common, and encourages "working differently" through its generous terraces and double-height loggias. At its heart, it allows a real three-dimensional landscape to exist...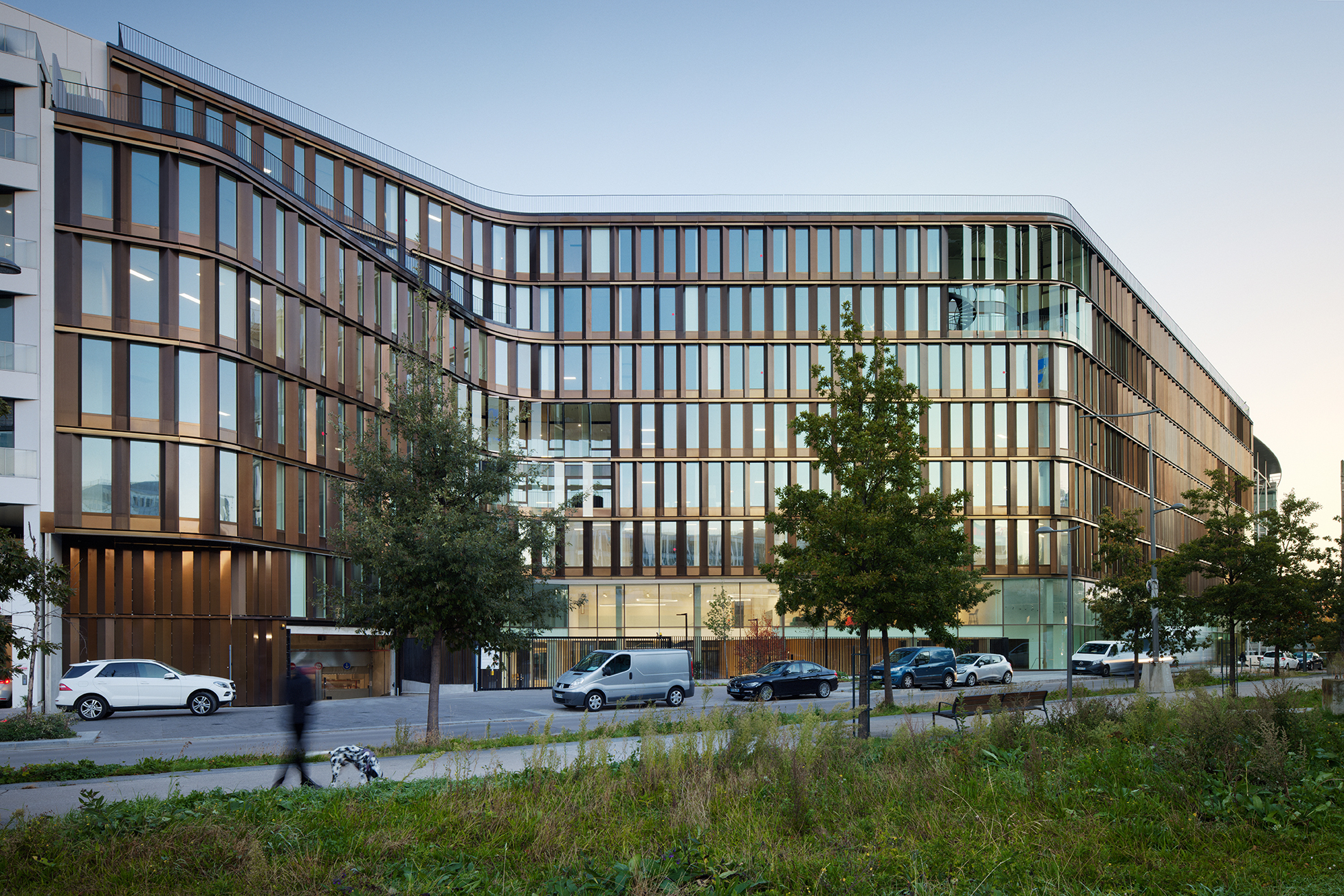 The chosen volumetric principle favours a massing along the road fronts while allowing for three generous open spaces: two large patios in the heart of the project and a garden at the edge, bordering the housing buildings on the Clichy side. The design of the facades is based on a dynamic and meticulous architectural language: vertical metal fins provide rhythm and solar protection.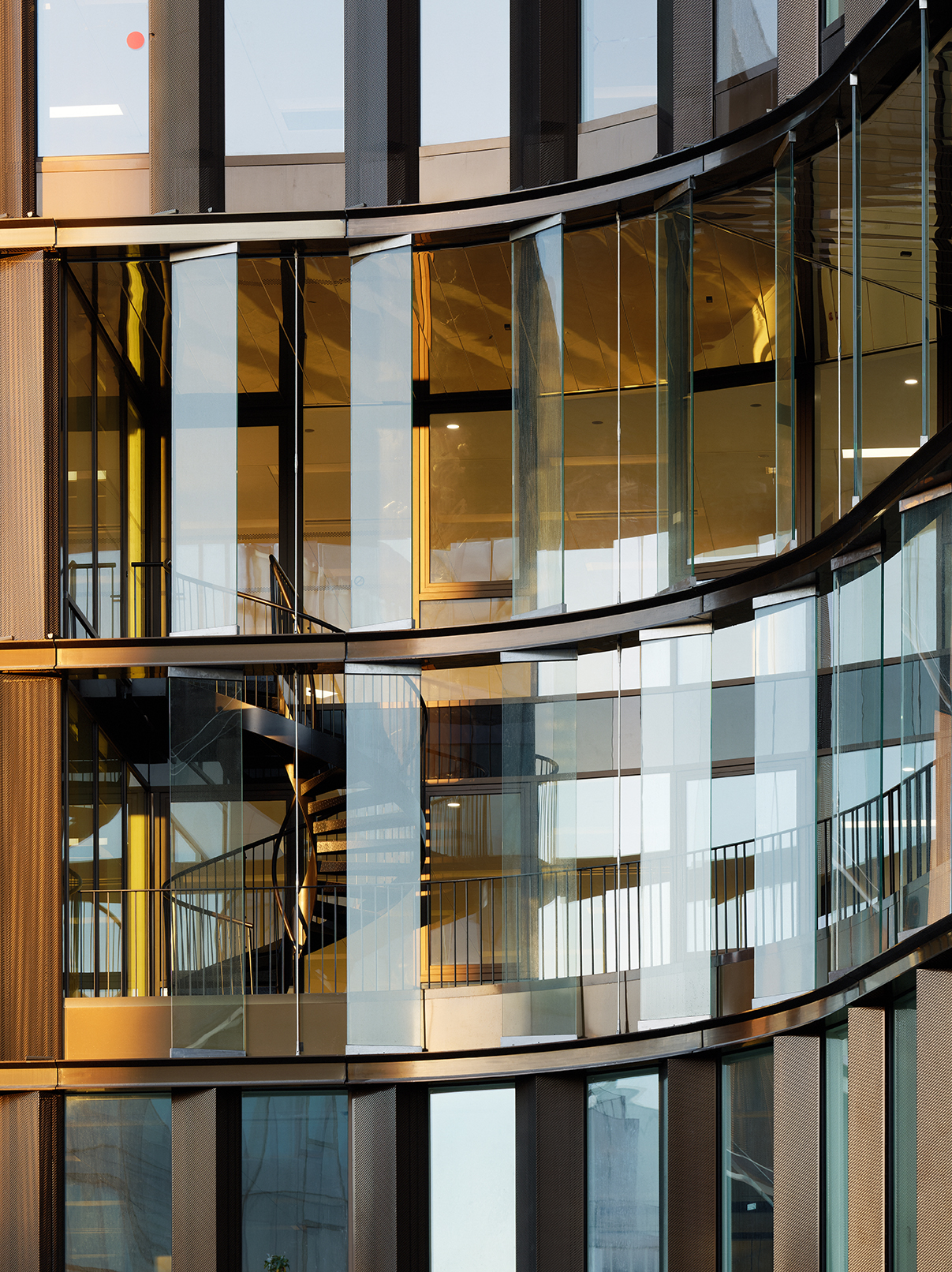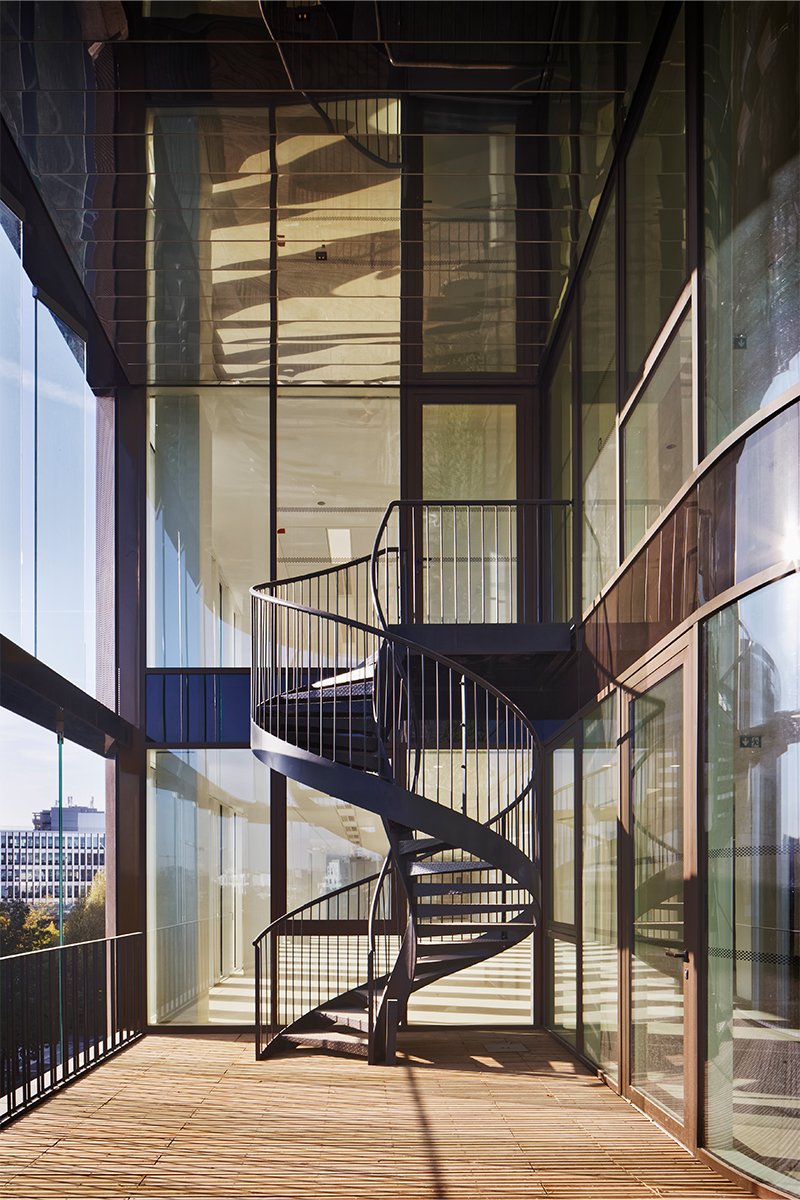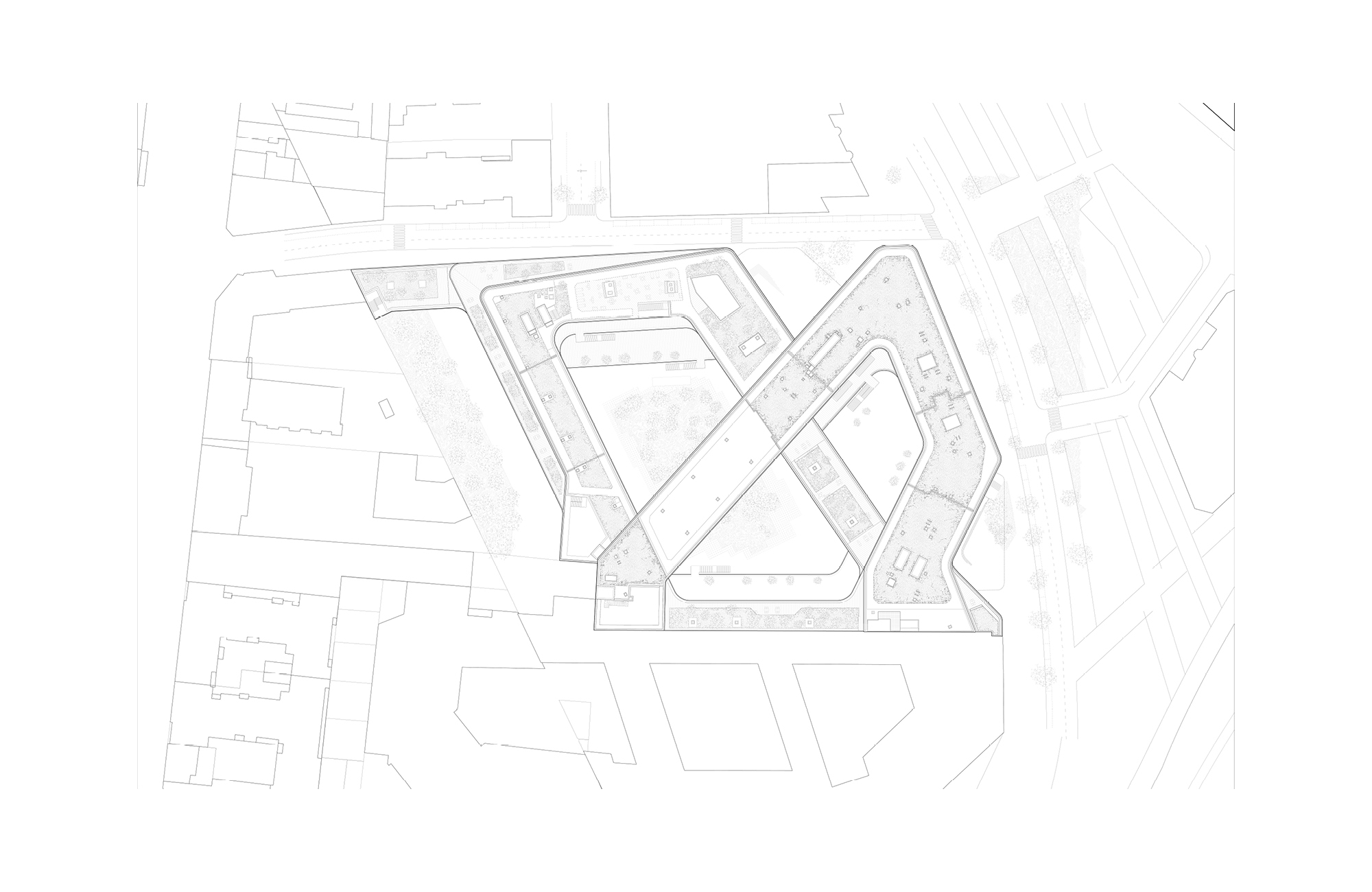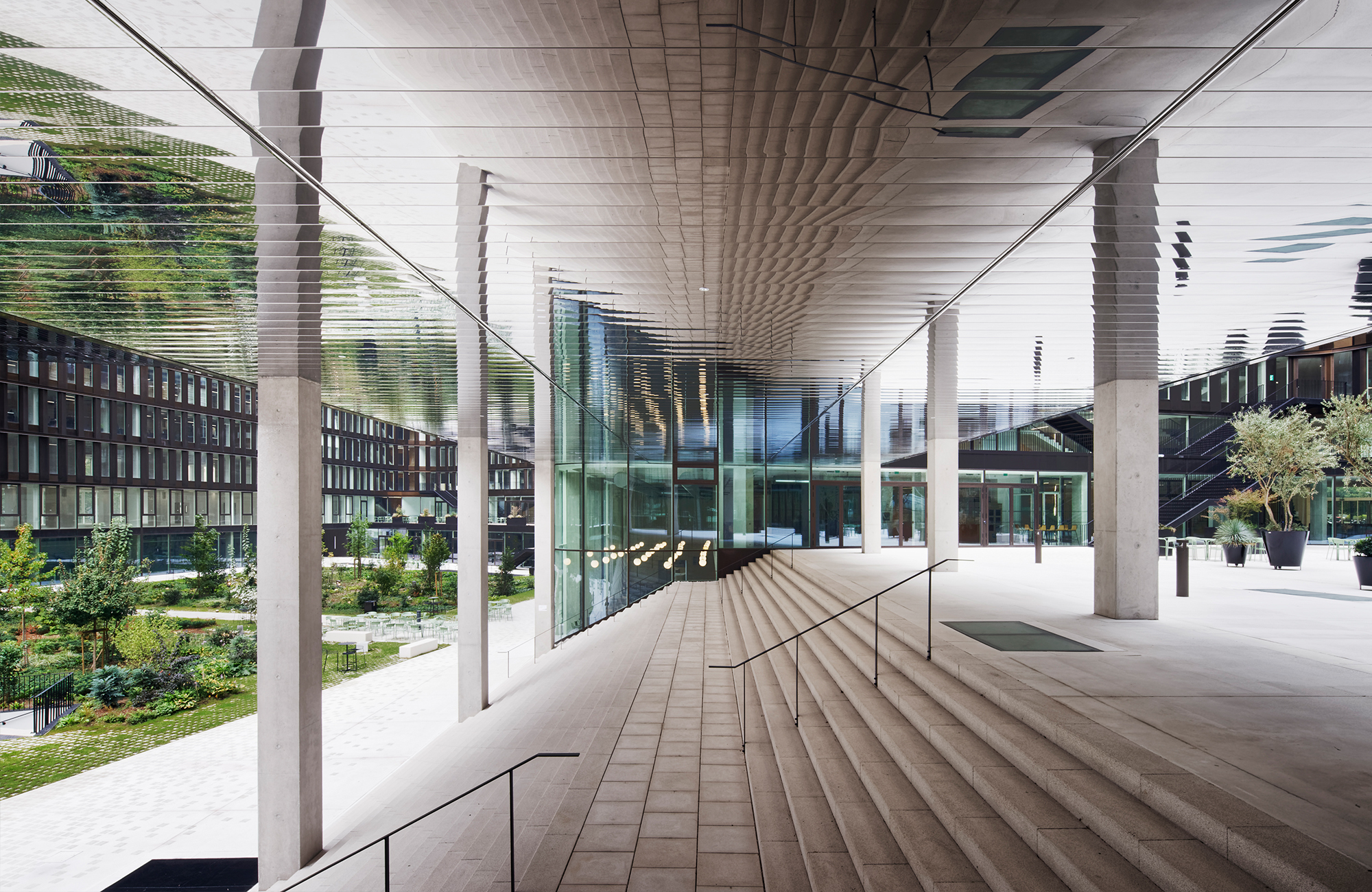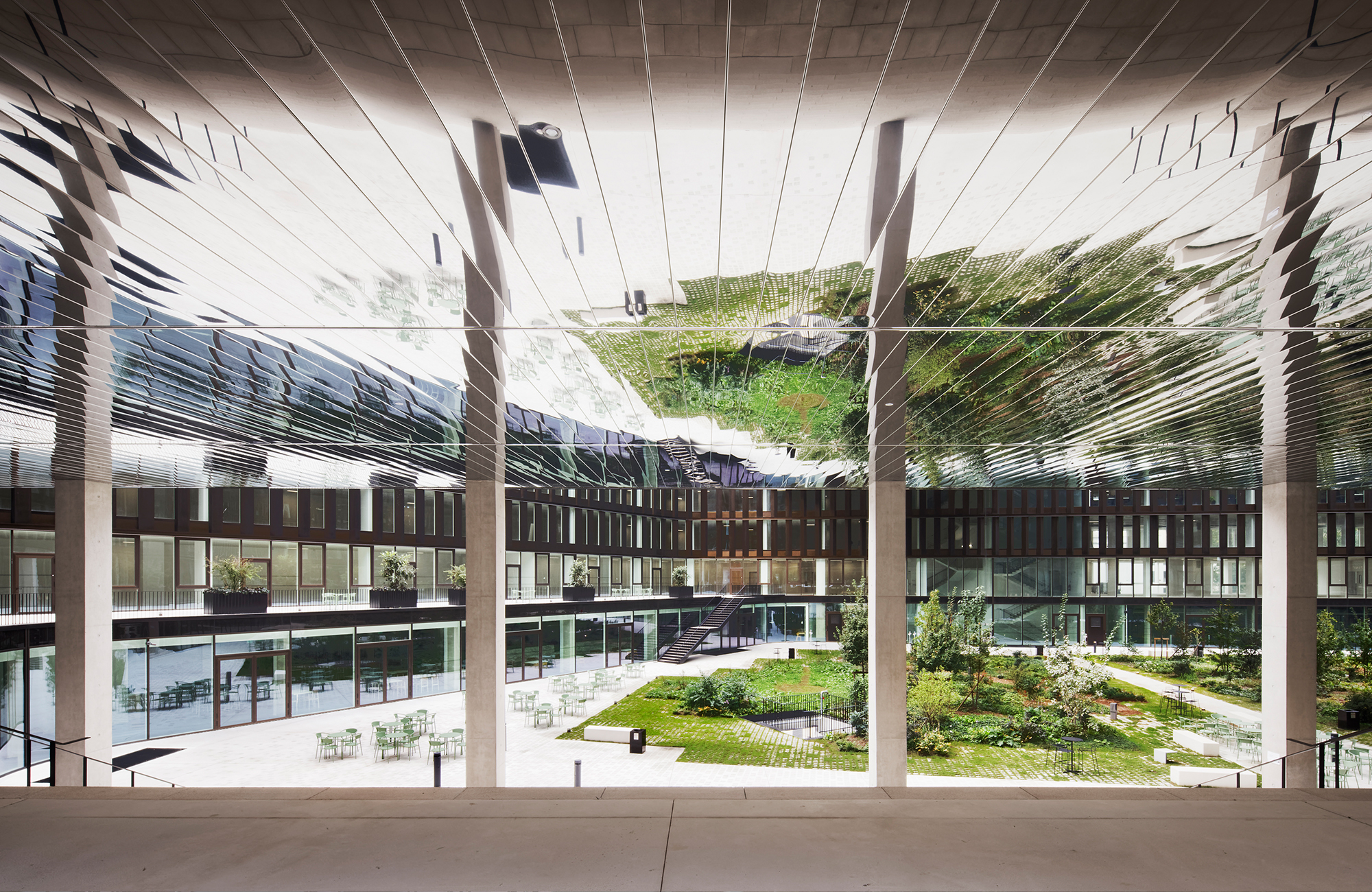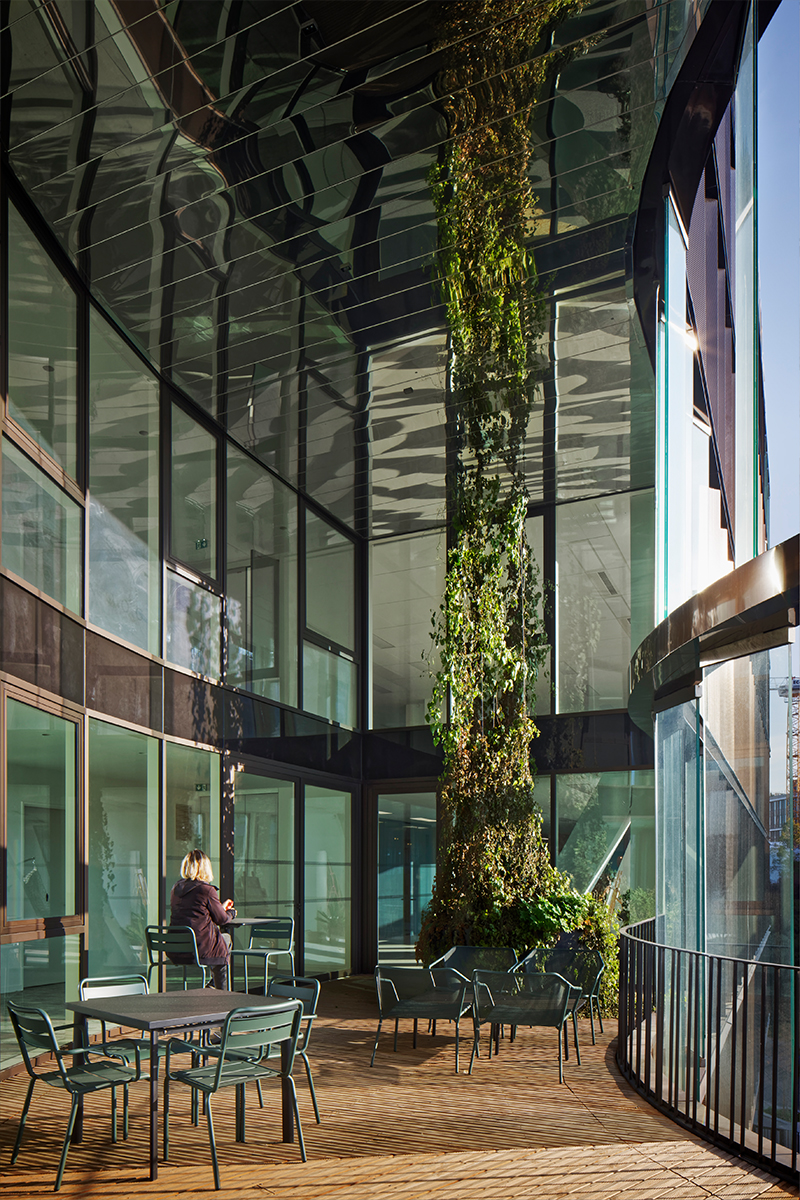 The opening of double-height loggias, judiciously distributed, offers an additional type of outdoor space, which generates new uses and encourages working in a different way. The terraces on the different levels contribute to the animation of the facades and offer views down onto the patios.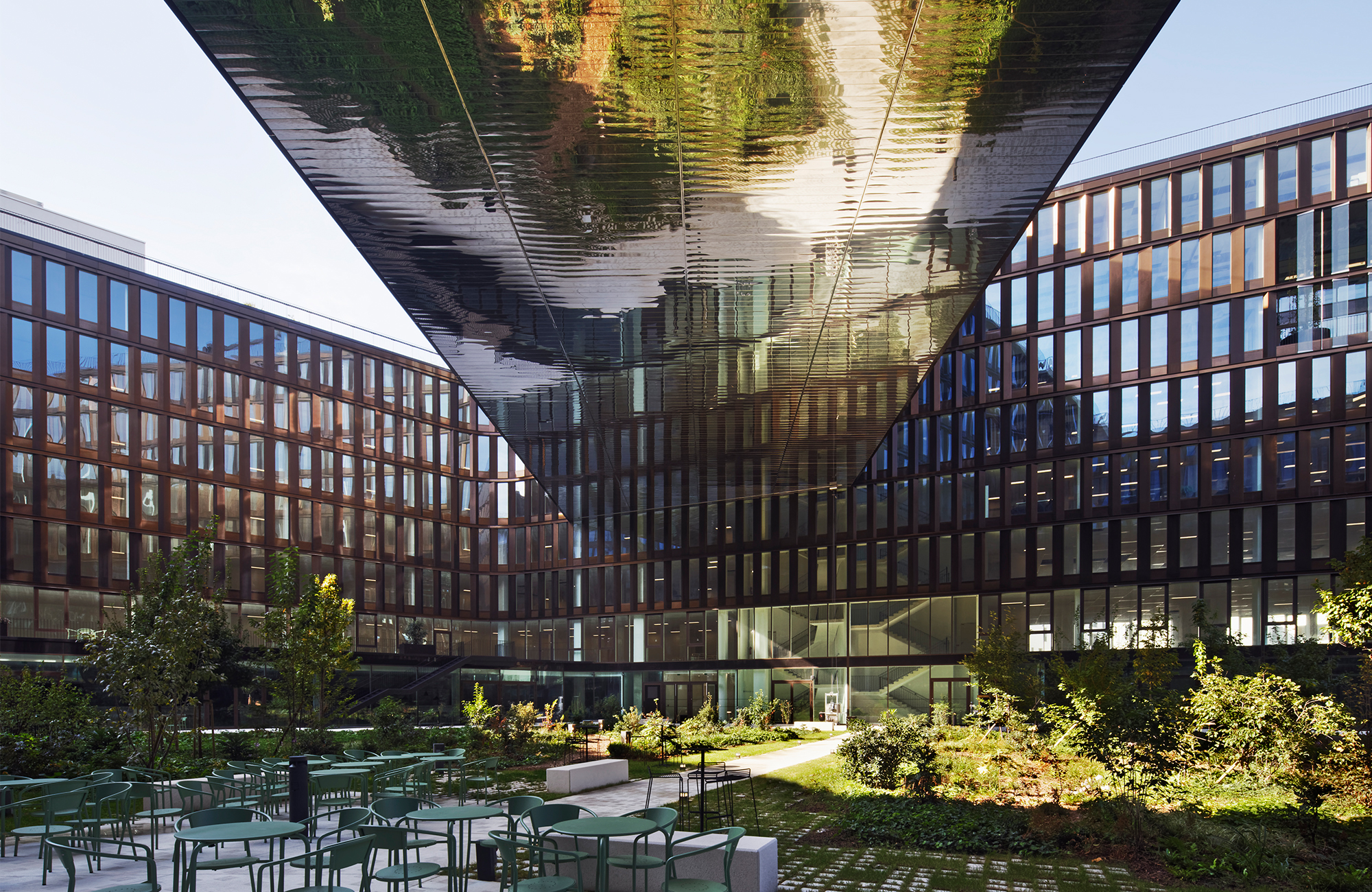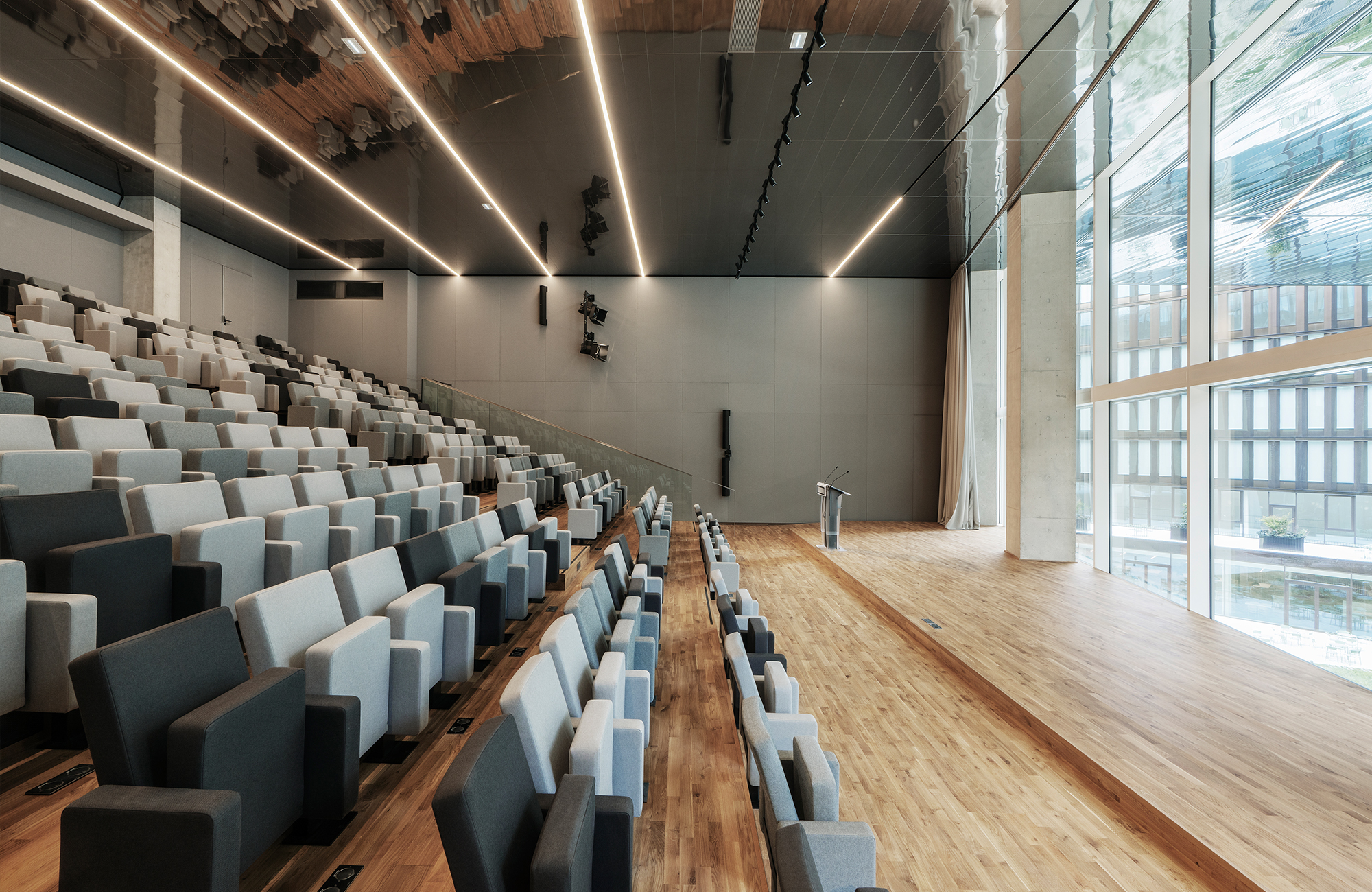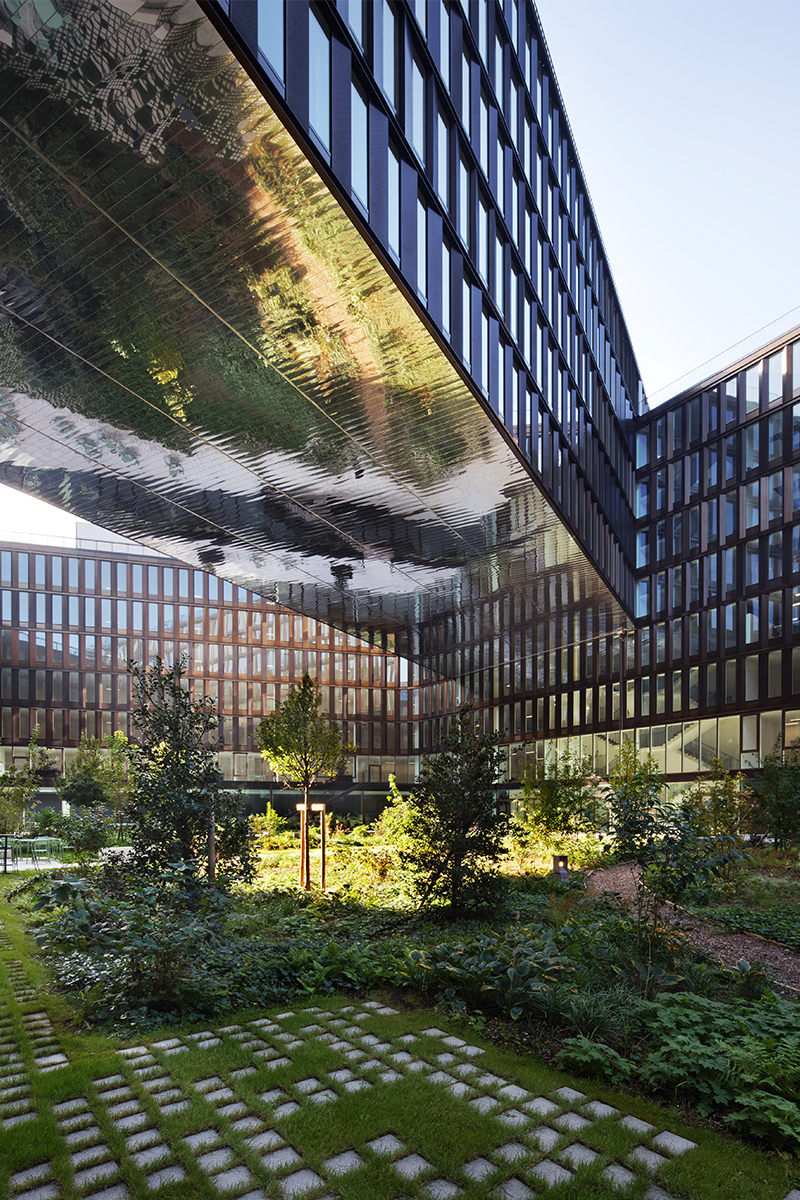 A large amount of hybrid space that can be used for work or relaxation is also provided. Here, the programmes are 'triggered' by deformations of the building, whose sinuosity breaks the regularity of the facade and offers spaces that are sometimes exceptional, and other times just generous and convivial. We have designed this building so that it can evolve quite easily: its future adaptability has been thought of as a guarantee of sustainability.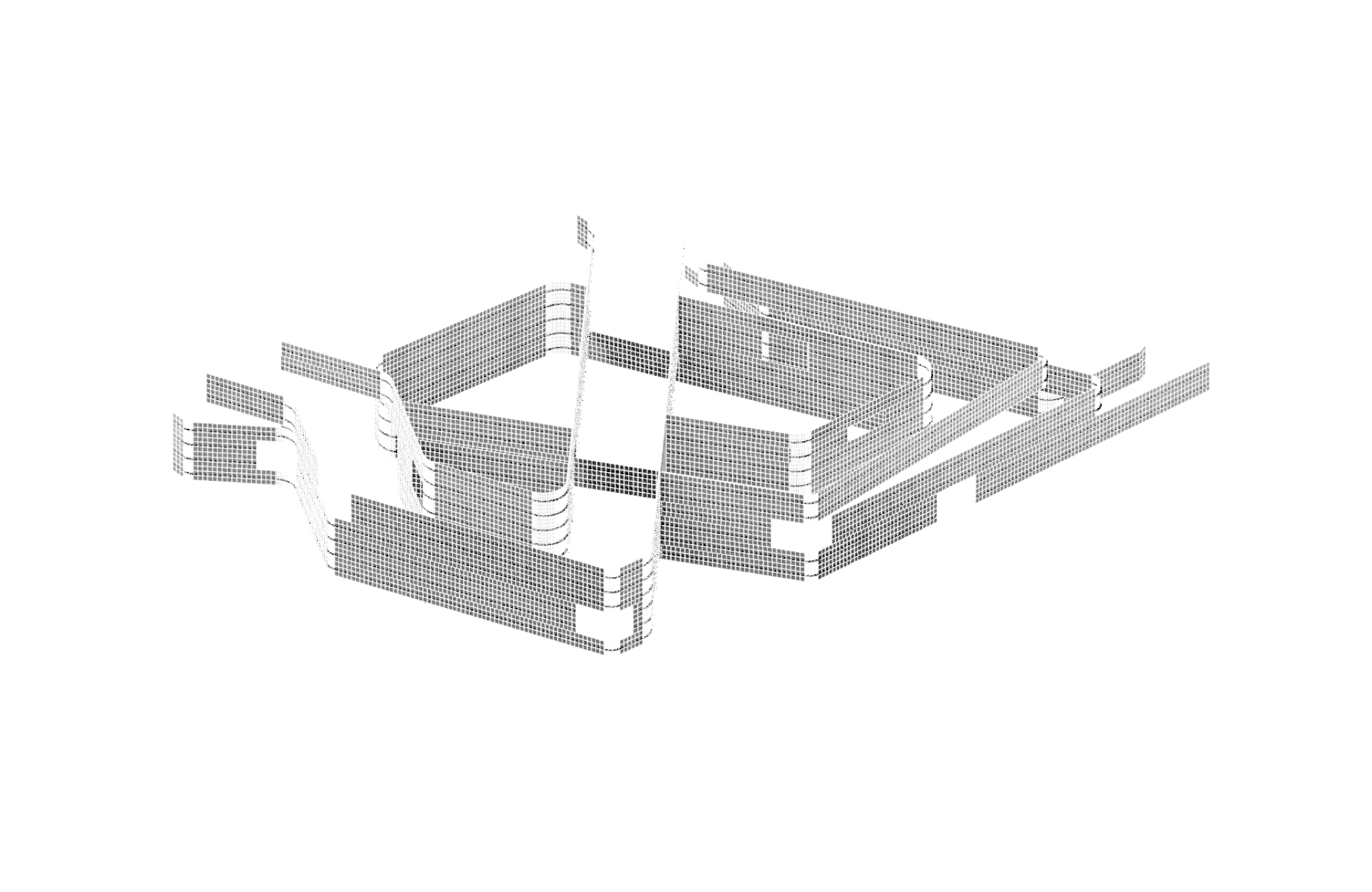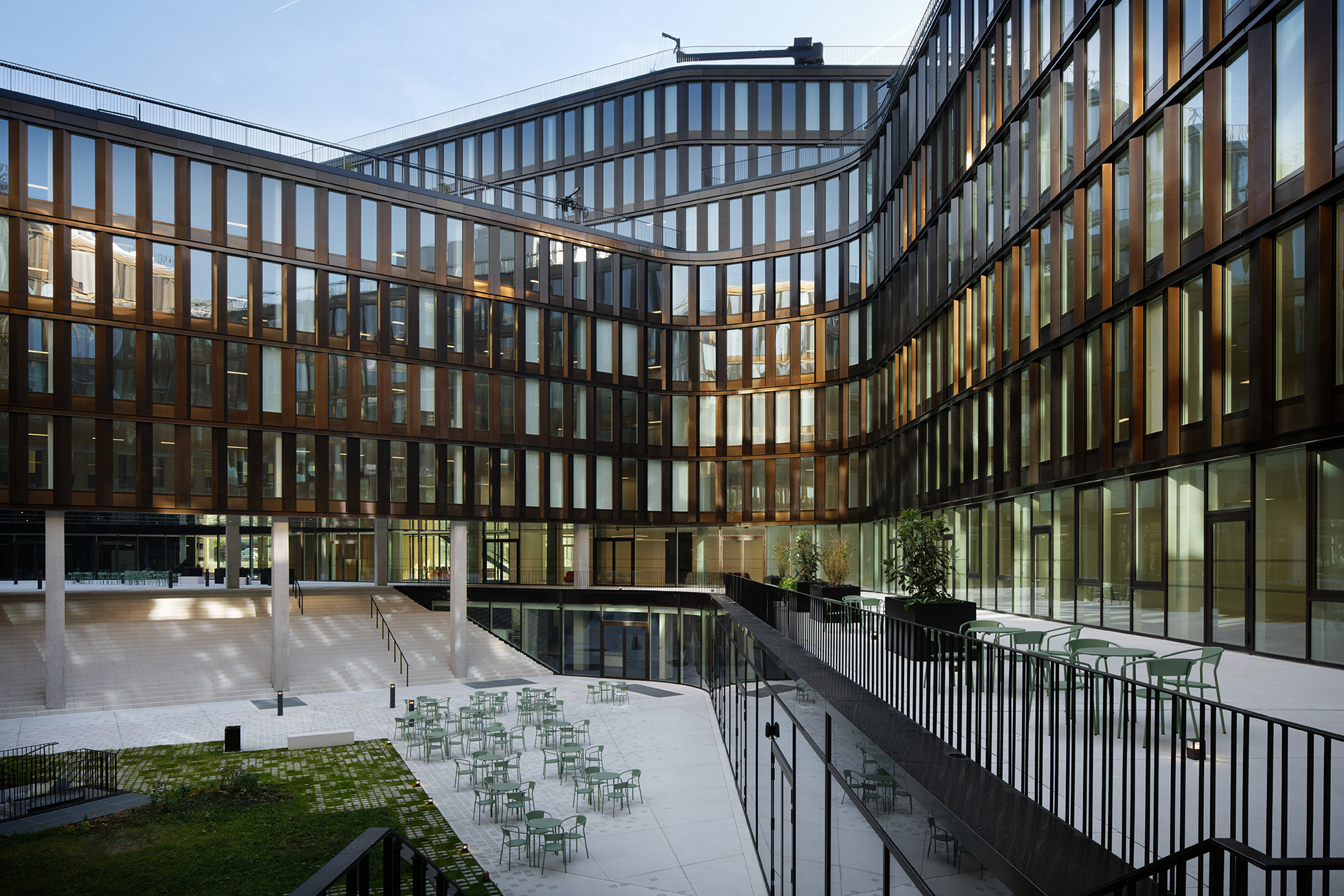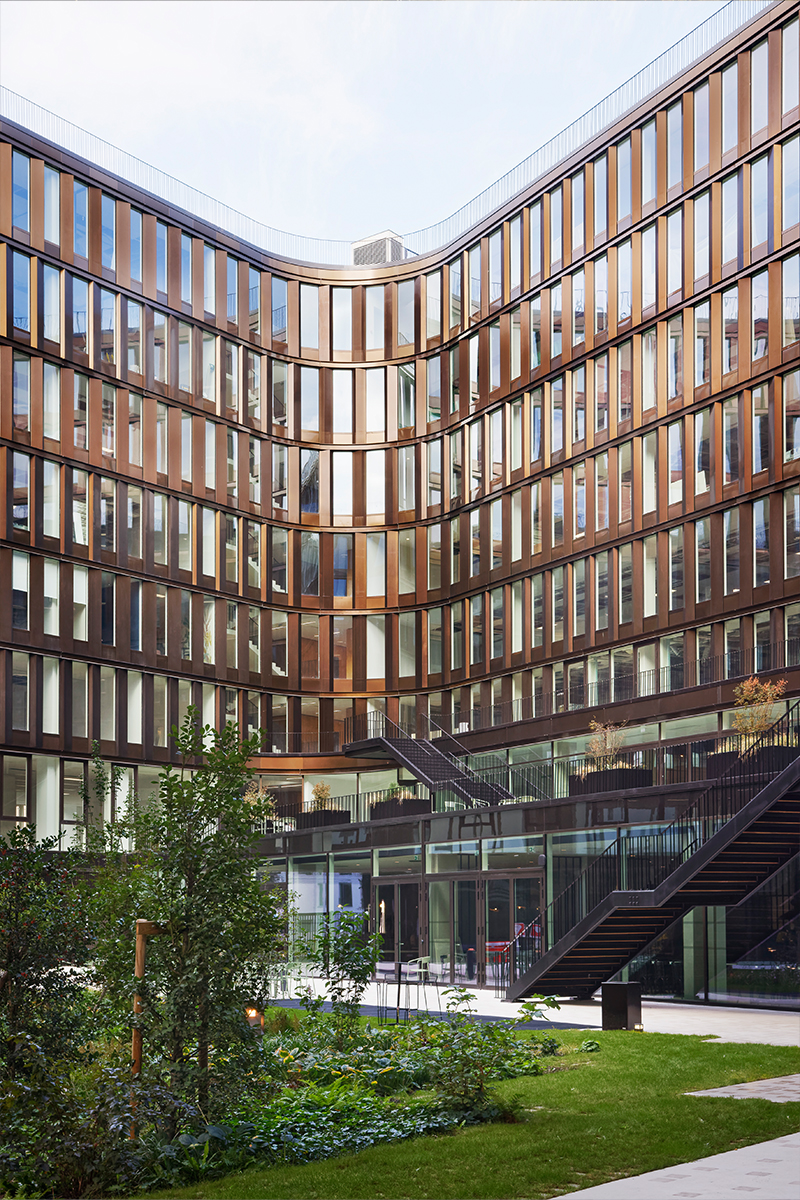 From the point of view of interior ambiences, the work on the materiality of spaces and tailor-made furniture contributes to the specificity and domesticity of the spaces by bringing new sensory qualities. Through a game of delicate assemblies, users benefit from the comfort qualities of wood, stone, concrete, plants and textiles in terms of acoustics, thermics and esthetic.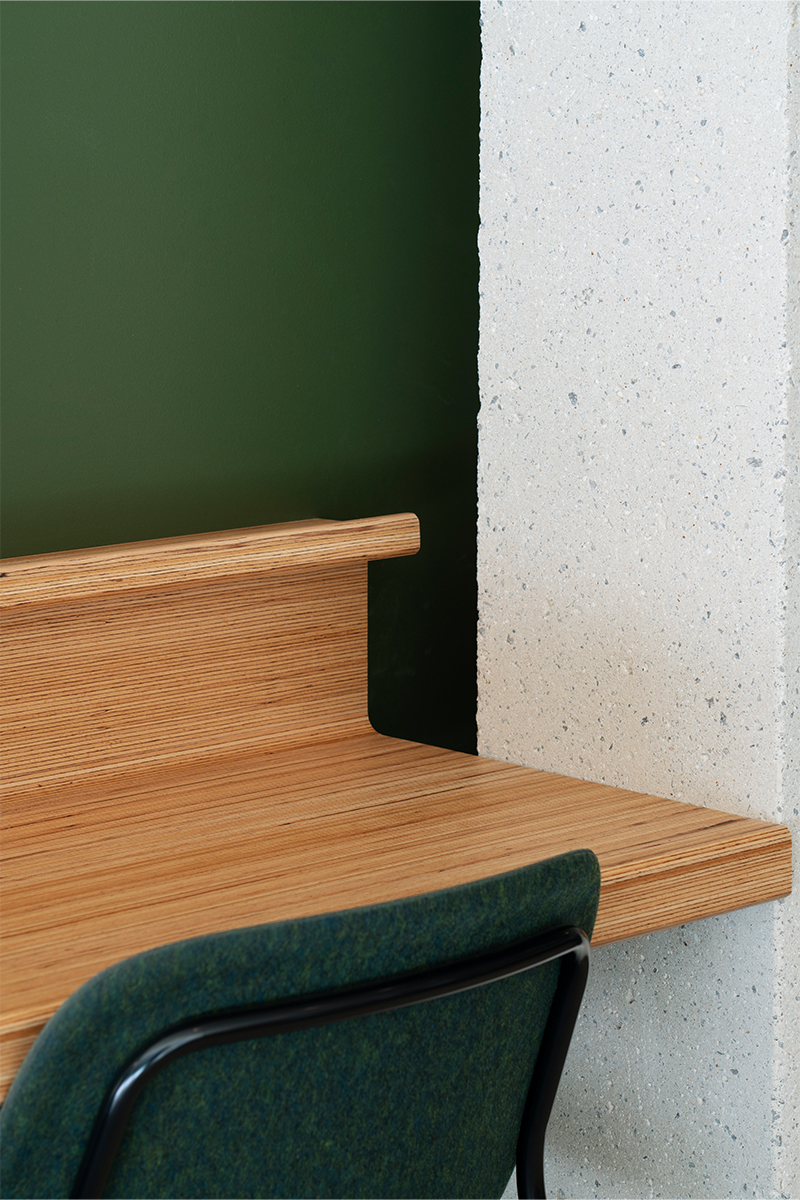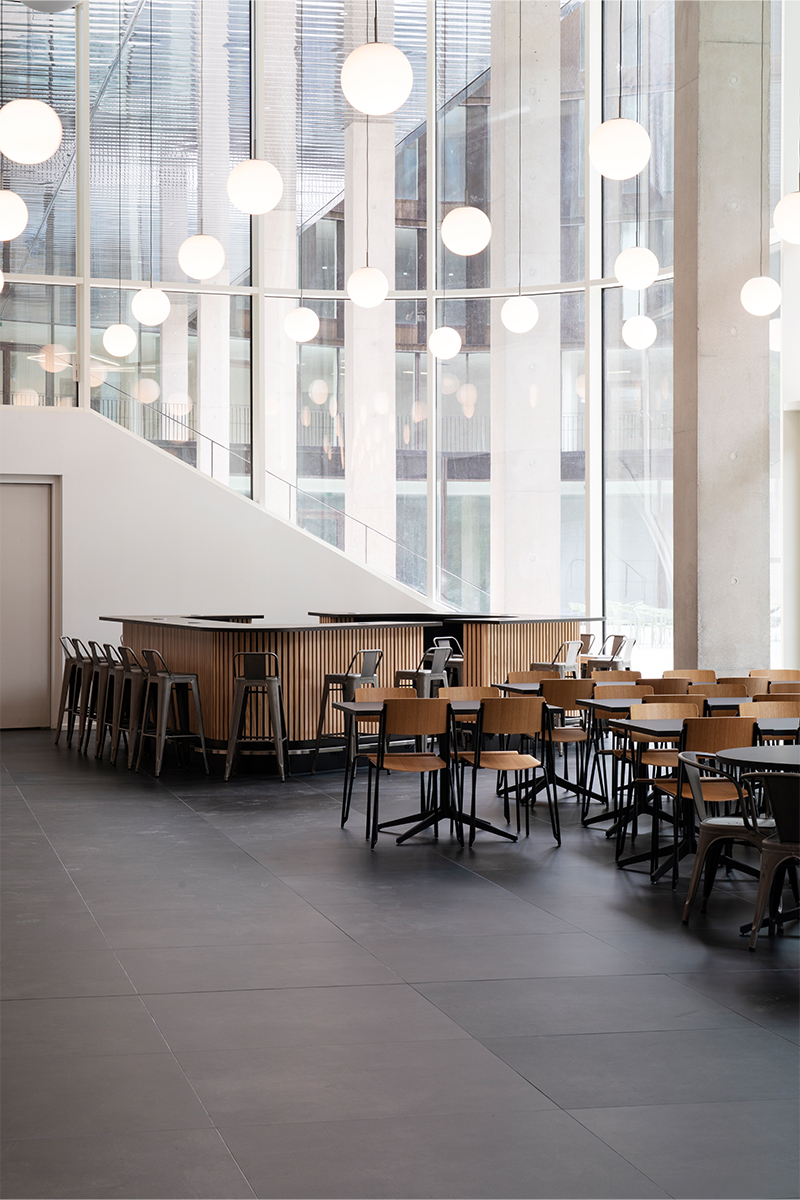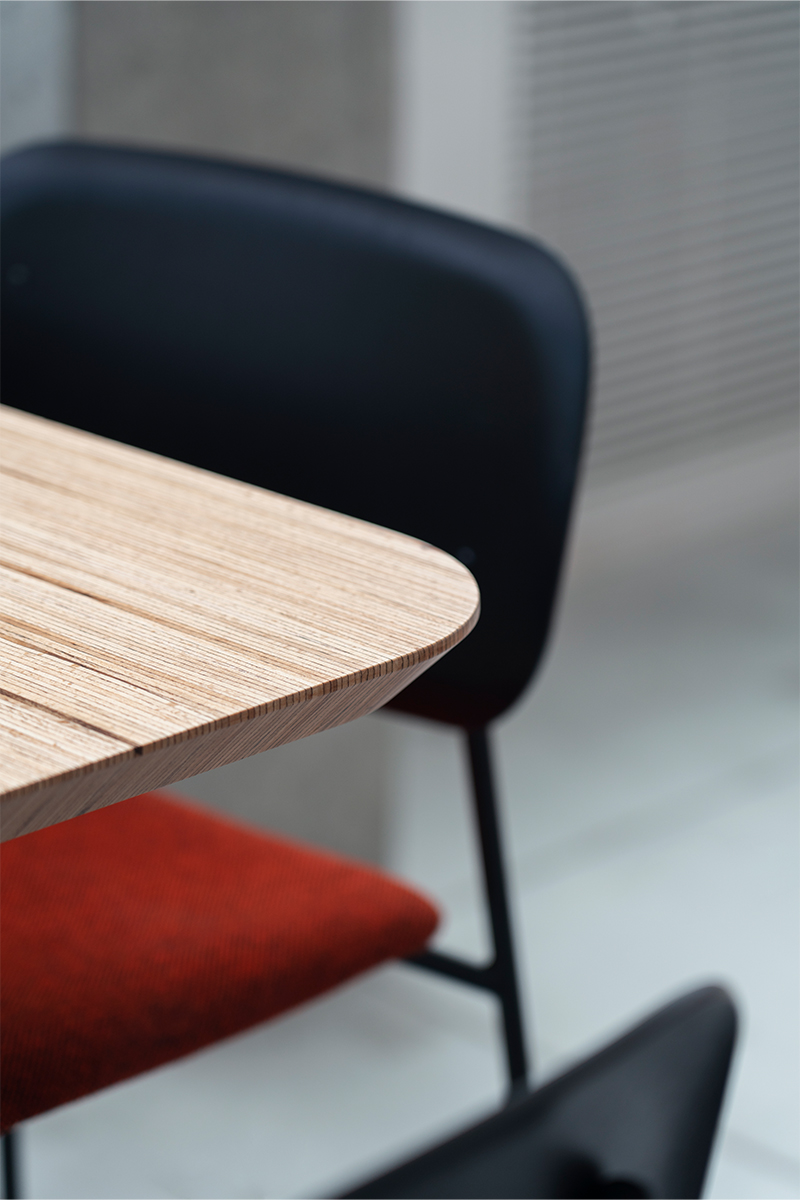 Client
Axa Real Estate Investment Managers, Vinci Immobilier Promotion
Team
Franges Paysages (landscape), Egis (planning coordination), Khephren engineering (structure), Bollinger & grohmann (façade), Inex (HVACS), Green Affair (Hqe), Meta Acoustique (acoustics), Convergence (catering), A9C (elevator)
Phase
Delivered in February 2022
Program
65,000 m² commercial campus comprising two buildings (25,000 to 40,000 m²) divisible into 4 blocks (10,000 to 22,500 m²), business centre (auditorium 200 seats, reception and meeting areas, cafeterias)
Certification
Hqe certification (rated exceptional), Breeam certification (rated excellent), WELL certification (silver), Open Work
Photos
Takuji Shimmura, Alexandre Tabaste, Camille Gharbi