Offices in structural wood, Montjoie district
A new headquarters for the Regional Health Agency, between two gardens opening onto the neighbourhood
Located in the Montjoie district, this office building stretches across the diagonal of its site avoiding any direct views onto its neighbors. This layout gives way to two large open-air gardens that offer significant wooded areas overlooking the adjacent streets. One of the two gardens is bordered by a linear gallery, a bioclimatic space for walking and meeting which connects the various amenity spaces of the building. The project is constructed with a structural wood structure left exposed on the inside, which combines the strong identity of an innovative working space with that of an ecologically responsible construction.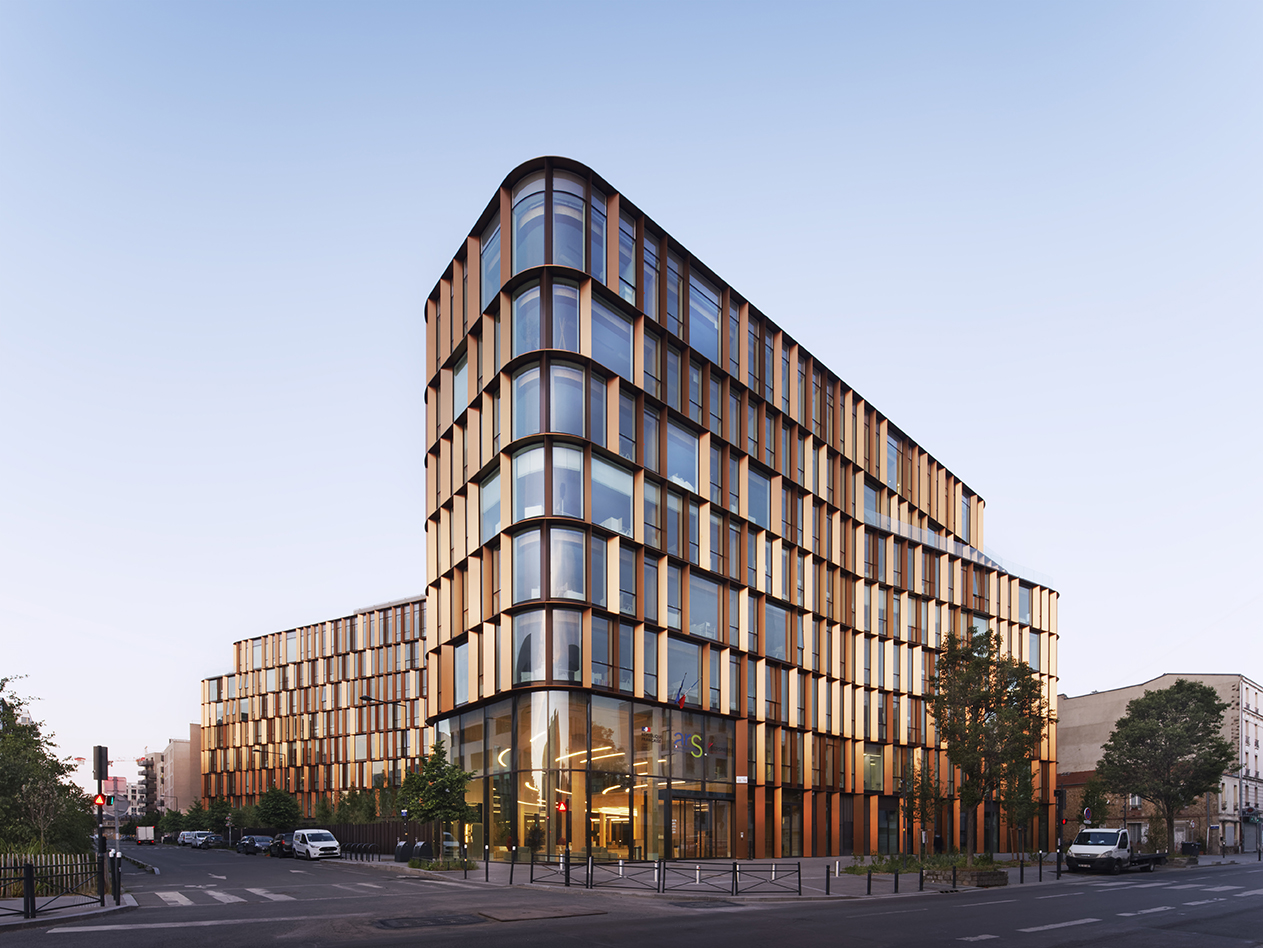 The site offers four sides without any adjoining buildings: this is an opportunity to both assert the identity of the headquarters building and to develop a design that dialogues with a pre-existing built environment characterised by a strong heterogeneity.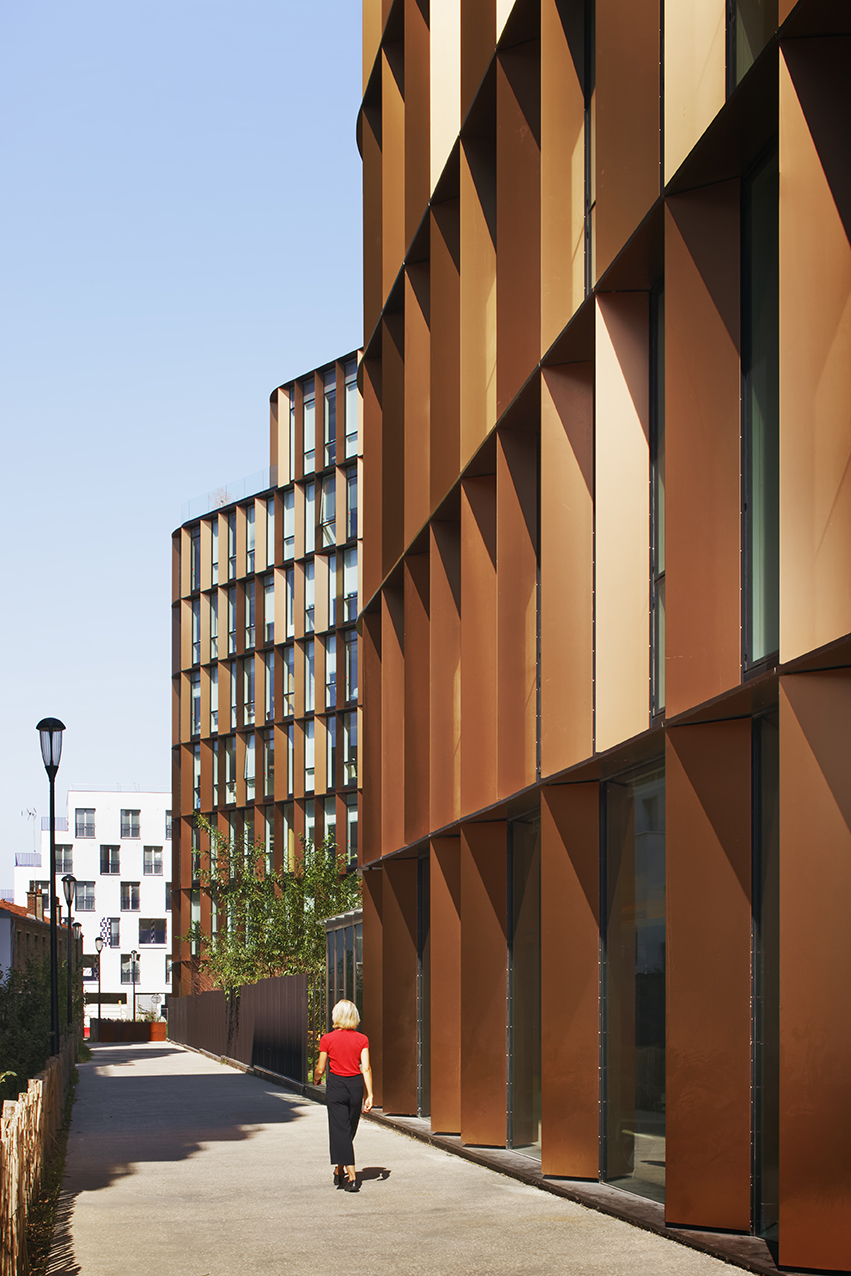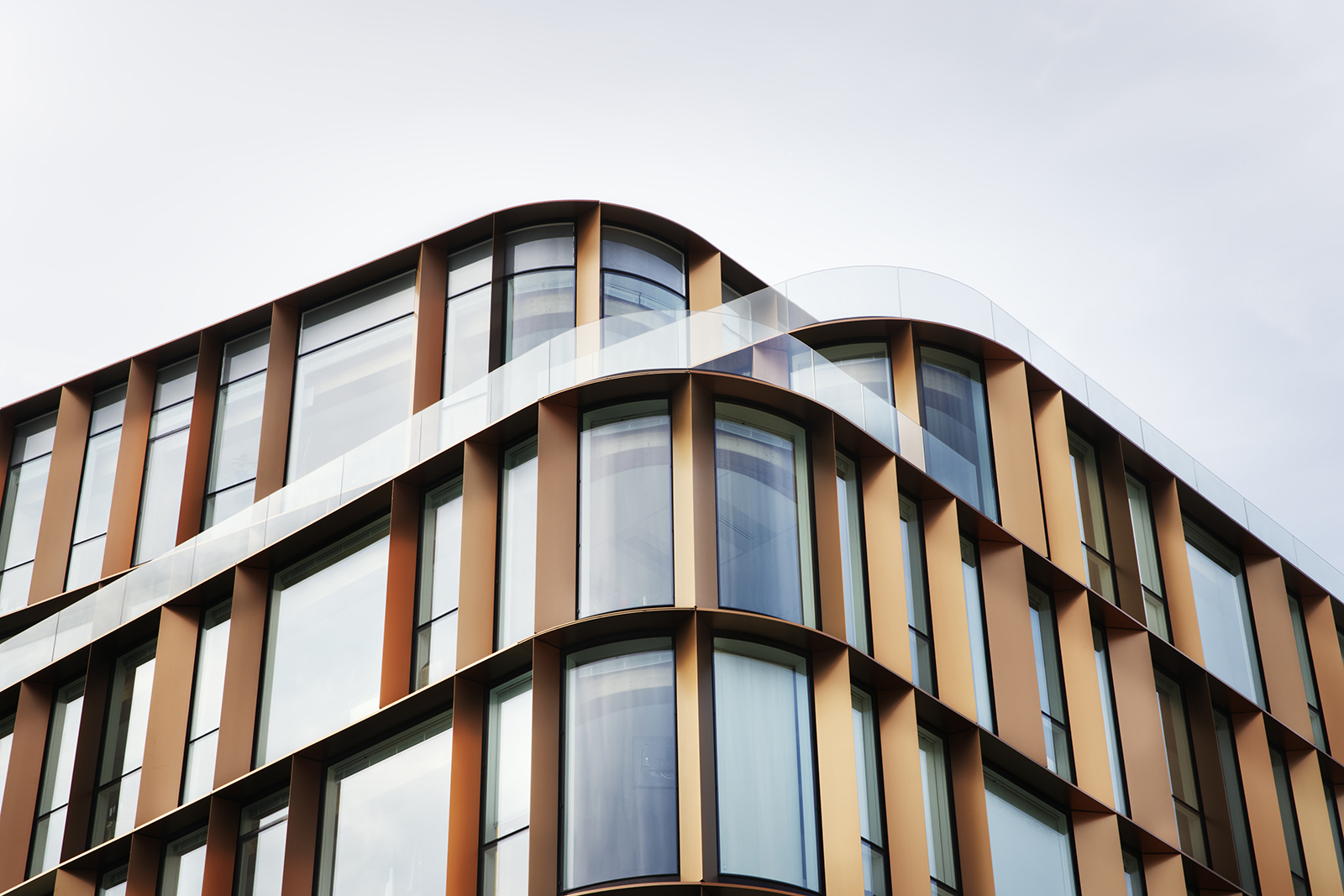 The distribution of the built masses and planted spaces are envisioned in a relationship of permeability so that the project's external spaces enrich the surrounding public spaces. The generous open green spaces, levers for the perpetuation and balance of a new ecosystem, are integrated into the ecological design of the Zac and the region.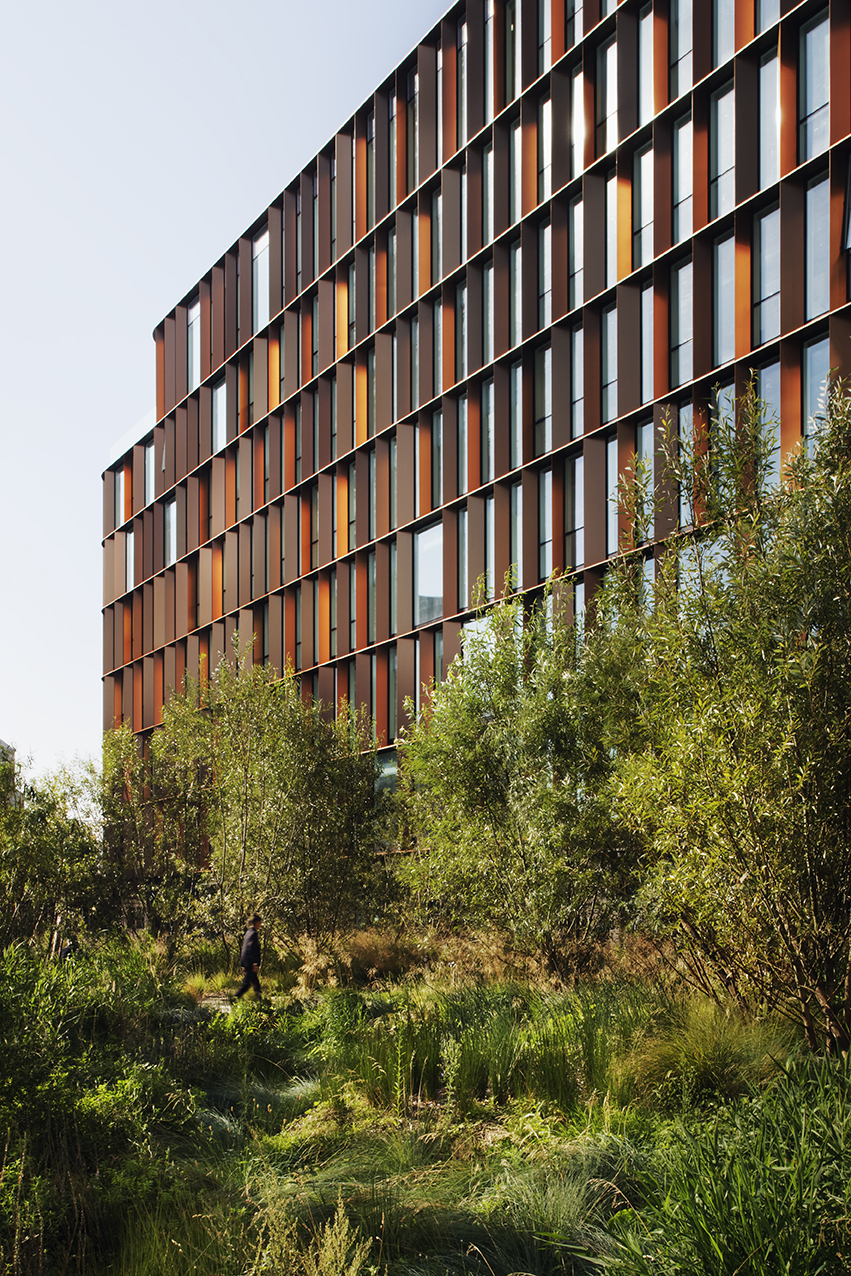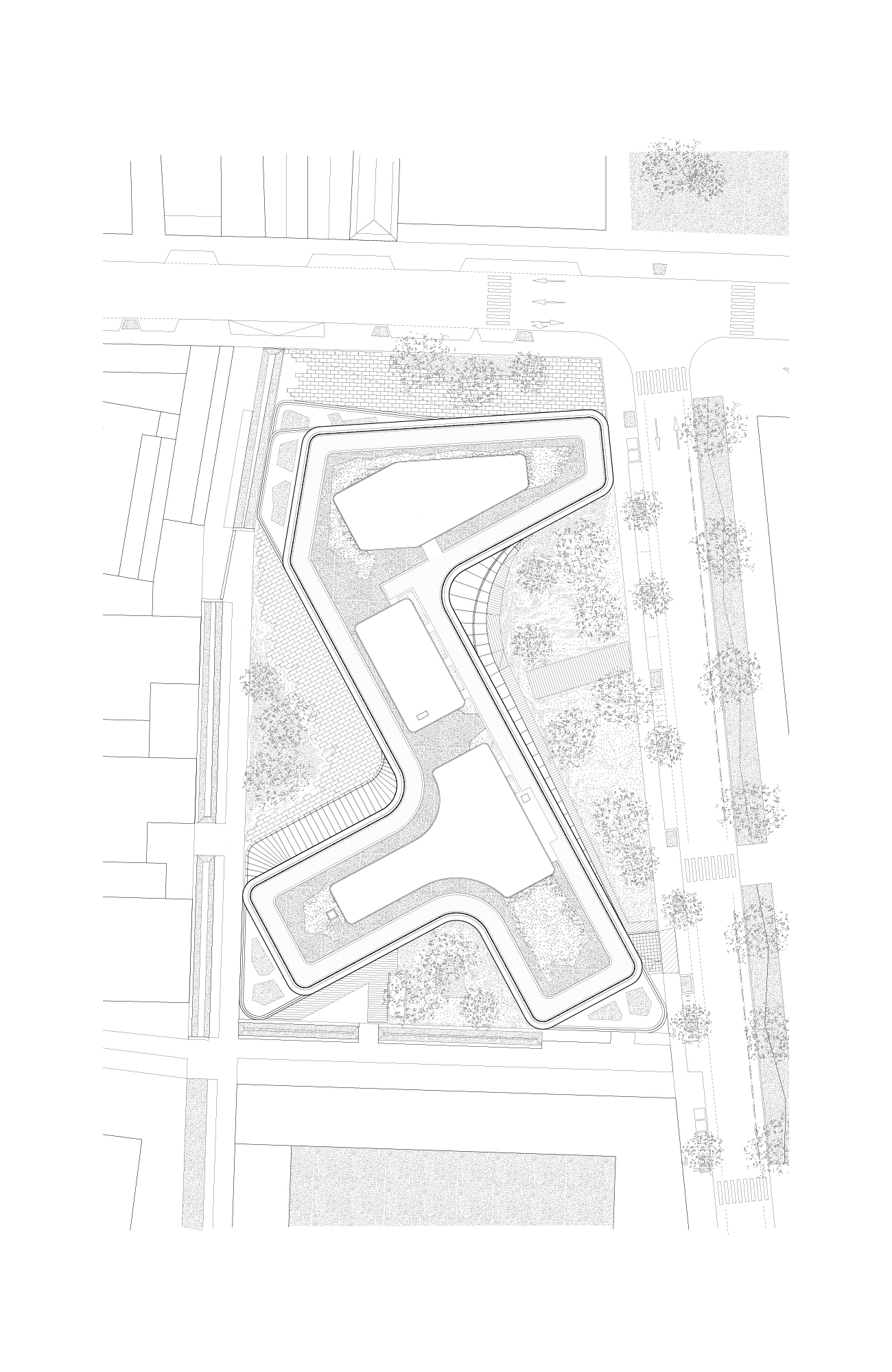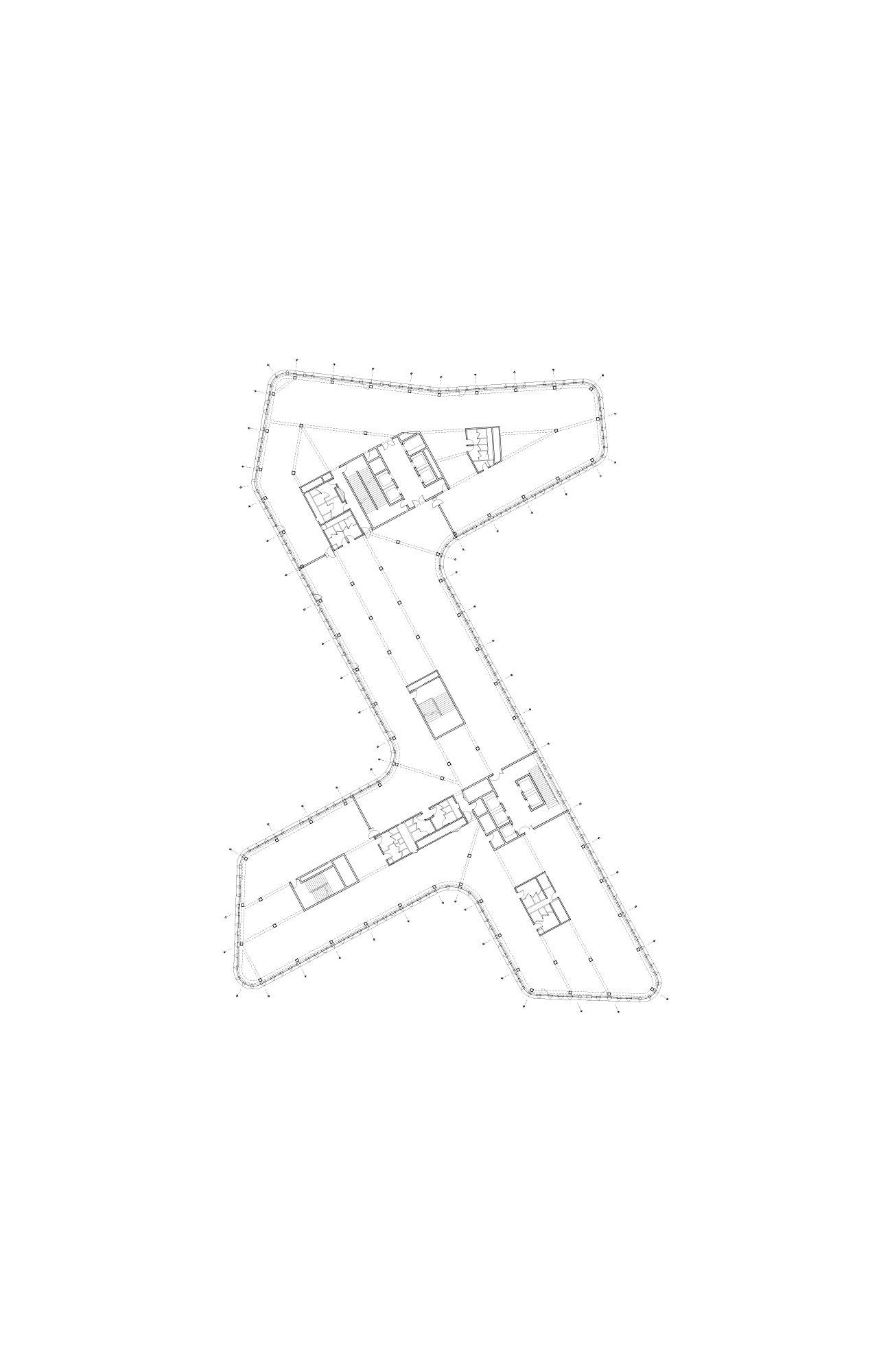 The wood structure, left exposed on the inside, makes it possible to greatly reduce the carbon emissions linked to the construction. The wood also creates a pleasant environment, conducive to concentration.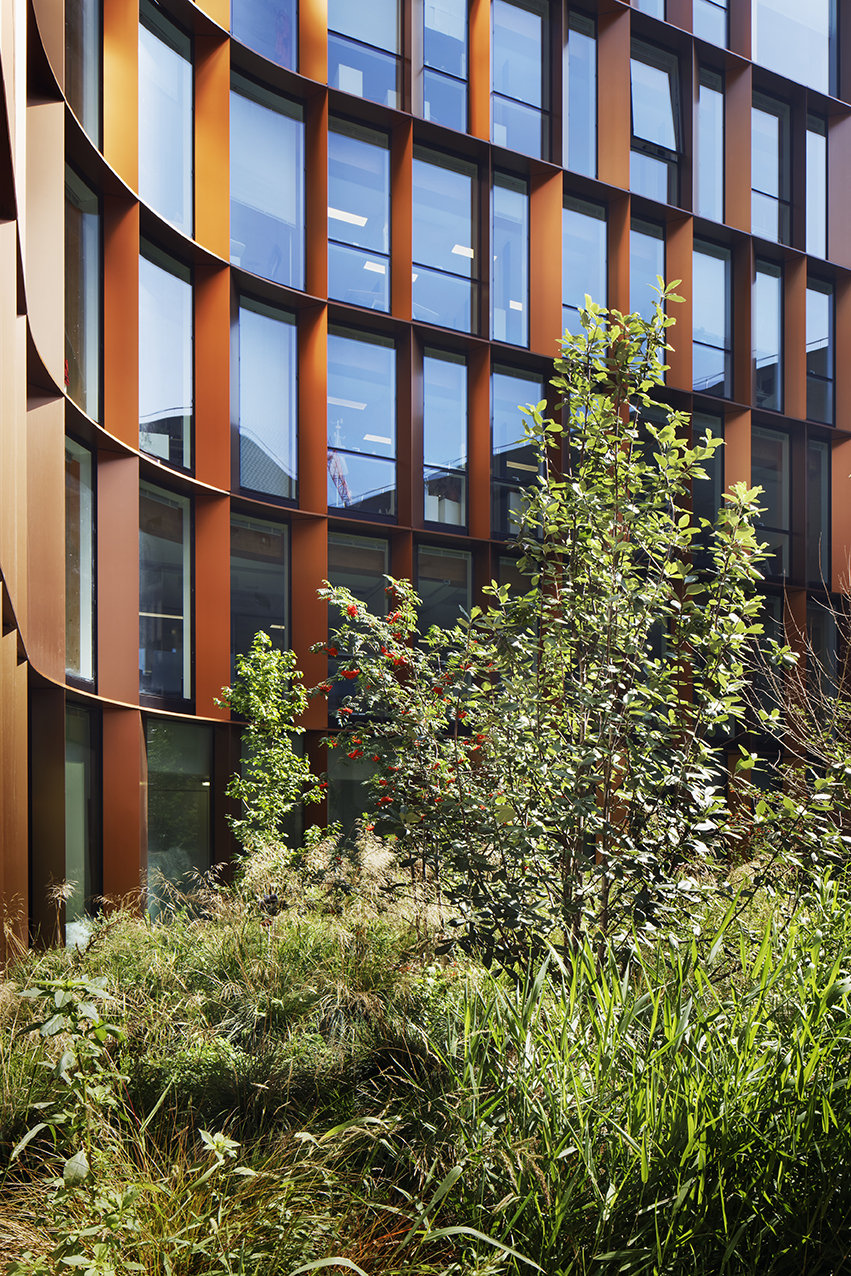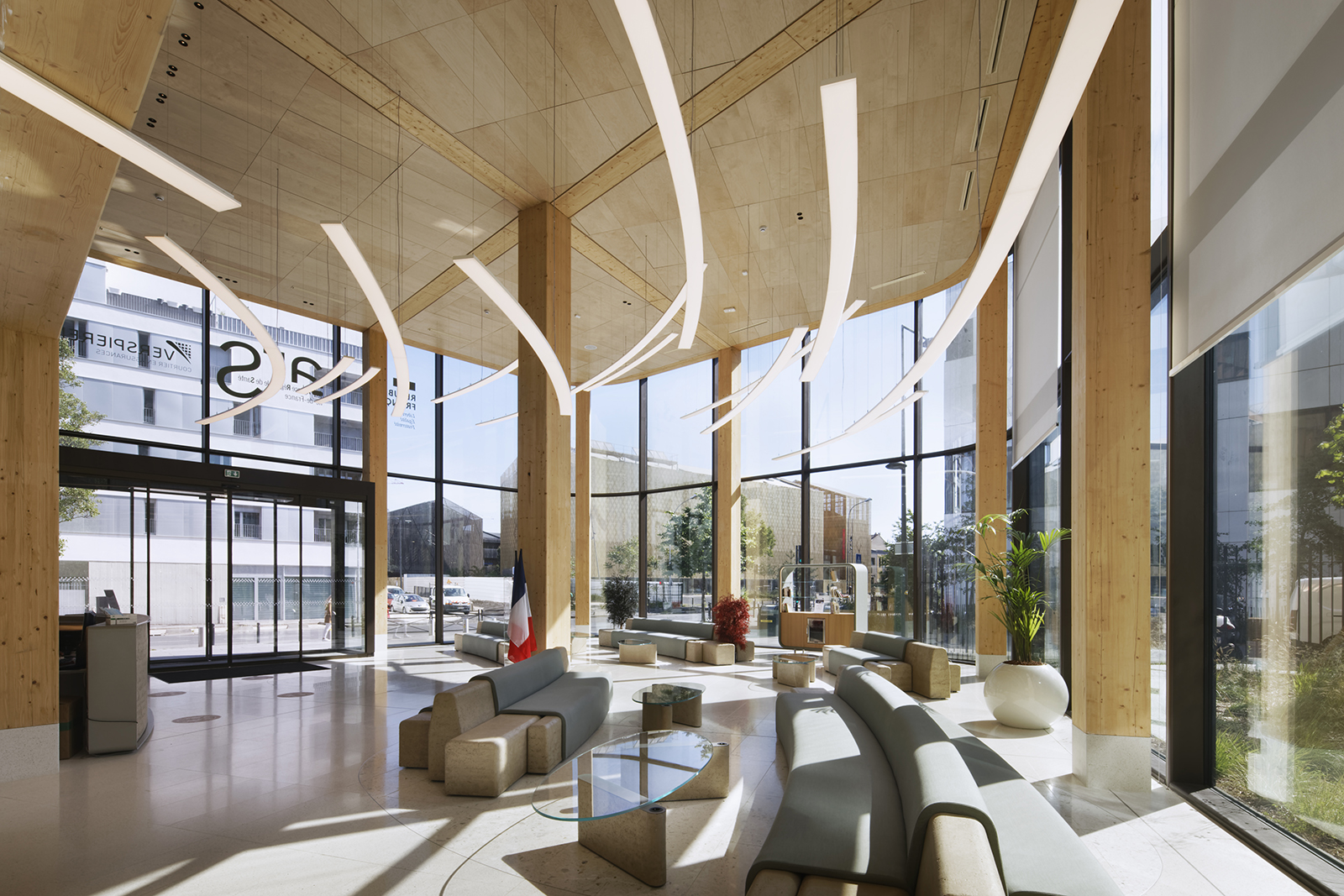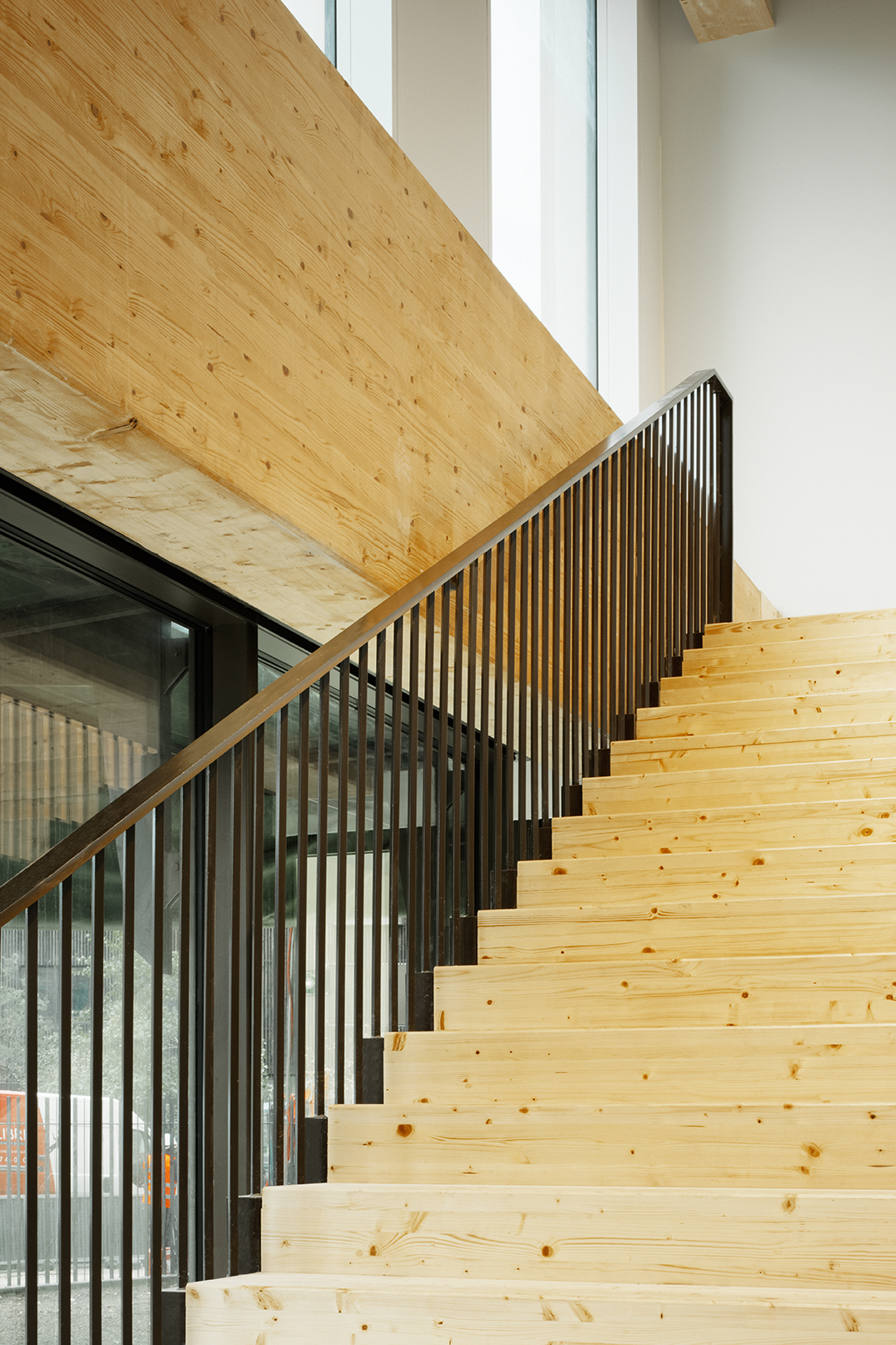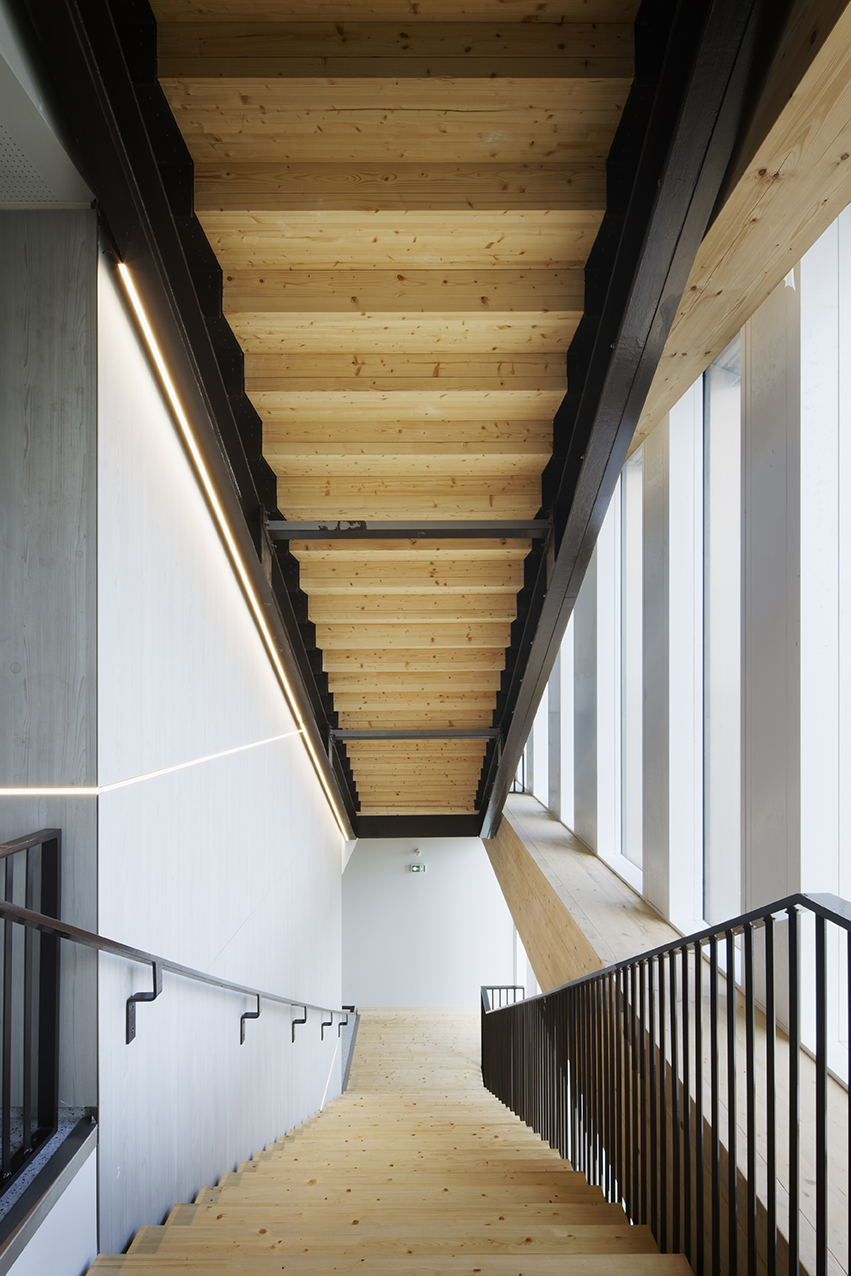 Team
RF Studio (interior design), Bollinger & Grohmann (facades), Berim (HVAC), Alto Engineering (AMO Environmental), Dal (economist), D'ici là (landscape in the design phase),Franges Paysages (landscape in construction phase), Terrell (structure), Capri (acoustician), SOCOTEC (control office), SSI Consulting (coordination ssi), Bureau Veritas (coordination sps), AH Conseil-Ascaudit (elevators), CERES (restaurant), Claude Fort Ingénierie (AMO vrd), Foundation Space & Vision (BIM management)
Phase
Delivered in november 2020
Project manager
Sébastien Chevance, Nicolas Jentellet, Pierre Paillou
Mission
Architectural design and construction supervision
Program
Offices with service areas (catering, business centre, fitness) and commercial premises
Certification
NF HQE Commercial buildings 2015, Exceptional level ; Effinergie+, Cref RT2012 -40% ; E2C1
Photos
Camille Gharbi, Takuji Shimmura