Mixed-use block, Quai de l'Aisne
185 collective housing, 5 townhouses and a dance studio around a collective garden
The façade along the Ourcq Canal is an emblematic window on the city. This exceptional situation benefits both from the landscape and the very largely glazed housing. All of the buildings on the periphery of the block have an appearance consistent with the spirit of the industrial buildings of the early 20th century: the large continuous windows, the brick skin, the recesses on the upper floors and the cut-offs at the corners are part of a familiar history. The large site is opened up to the heart of the block from the streets to create visual escapes and breakthroughs: a strong visual connection between the interior green spaces and the street has been intentionally made clear. Within the depth of the site, townhouses give a domestic scale to the whole.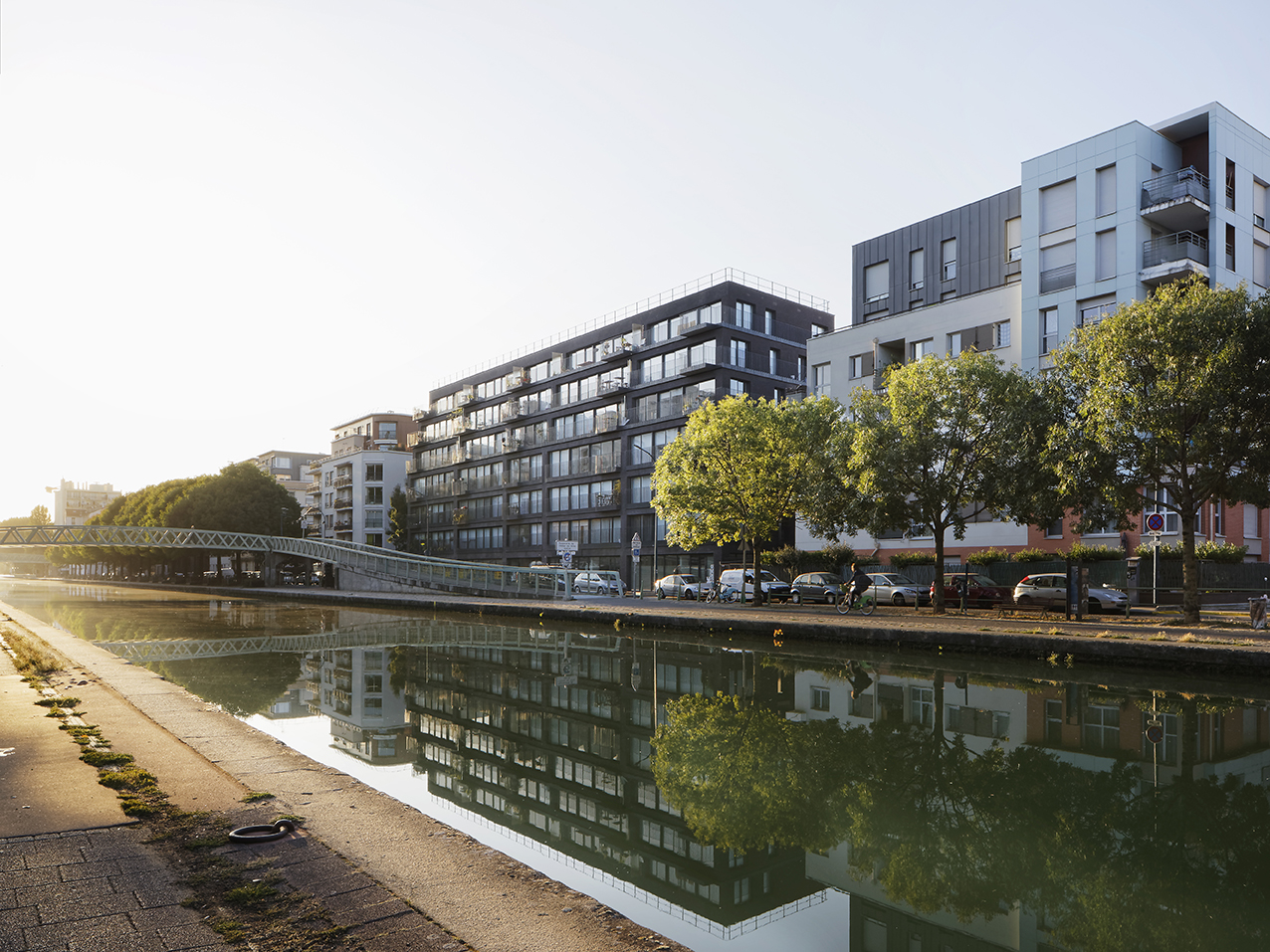 The canal is a vector of movement, it enables mobility and gives a glimpse to a different place, a "further away" which catches the attention of the resident and the gaze of a passerby. The relationship between the solids and the voids is self-assured with large expanses of glazing carving the block. The water of the canal is reflected in the glass of the façade, mirrored with the quay as axis its symmetry. The presence of the canal unites place and architecture.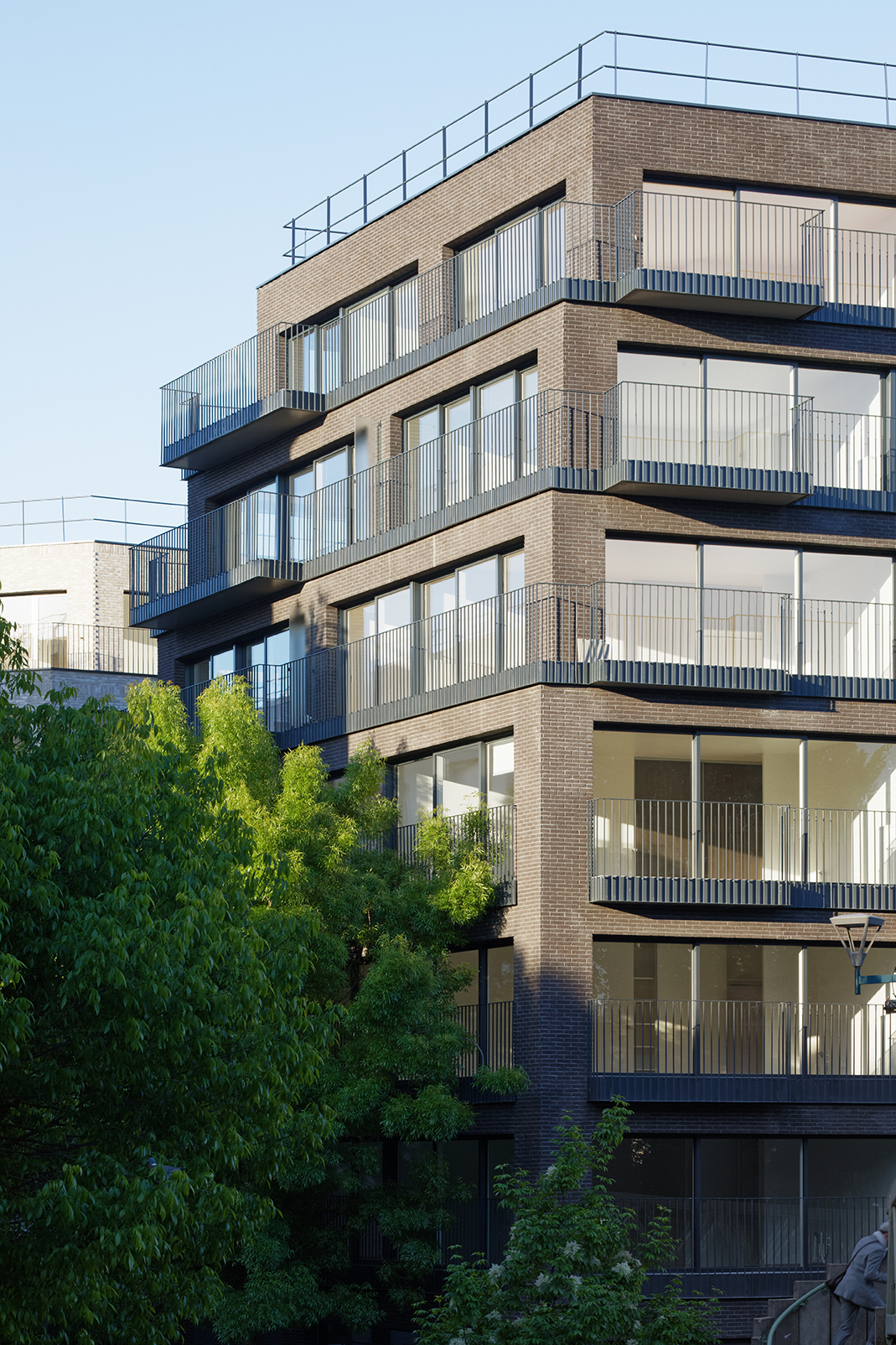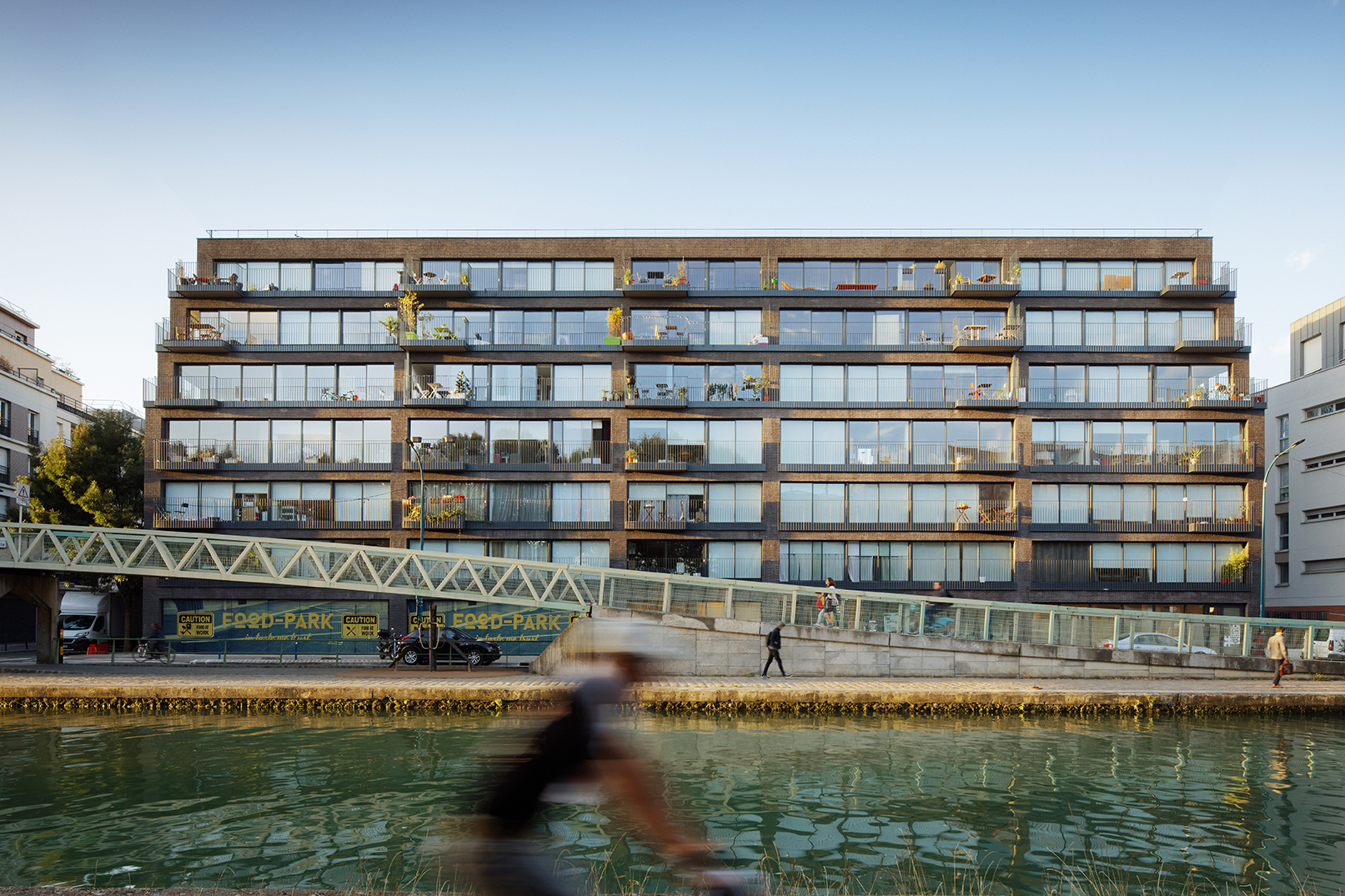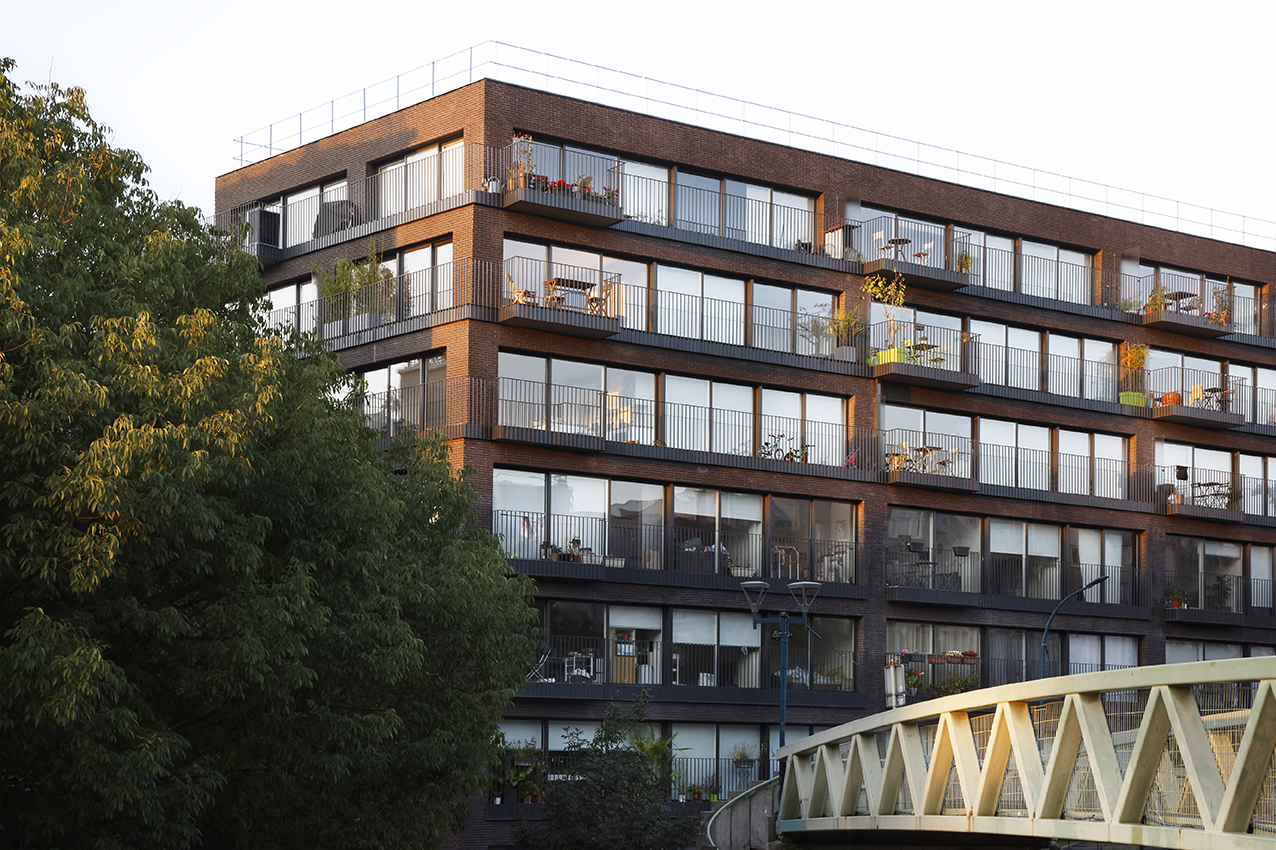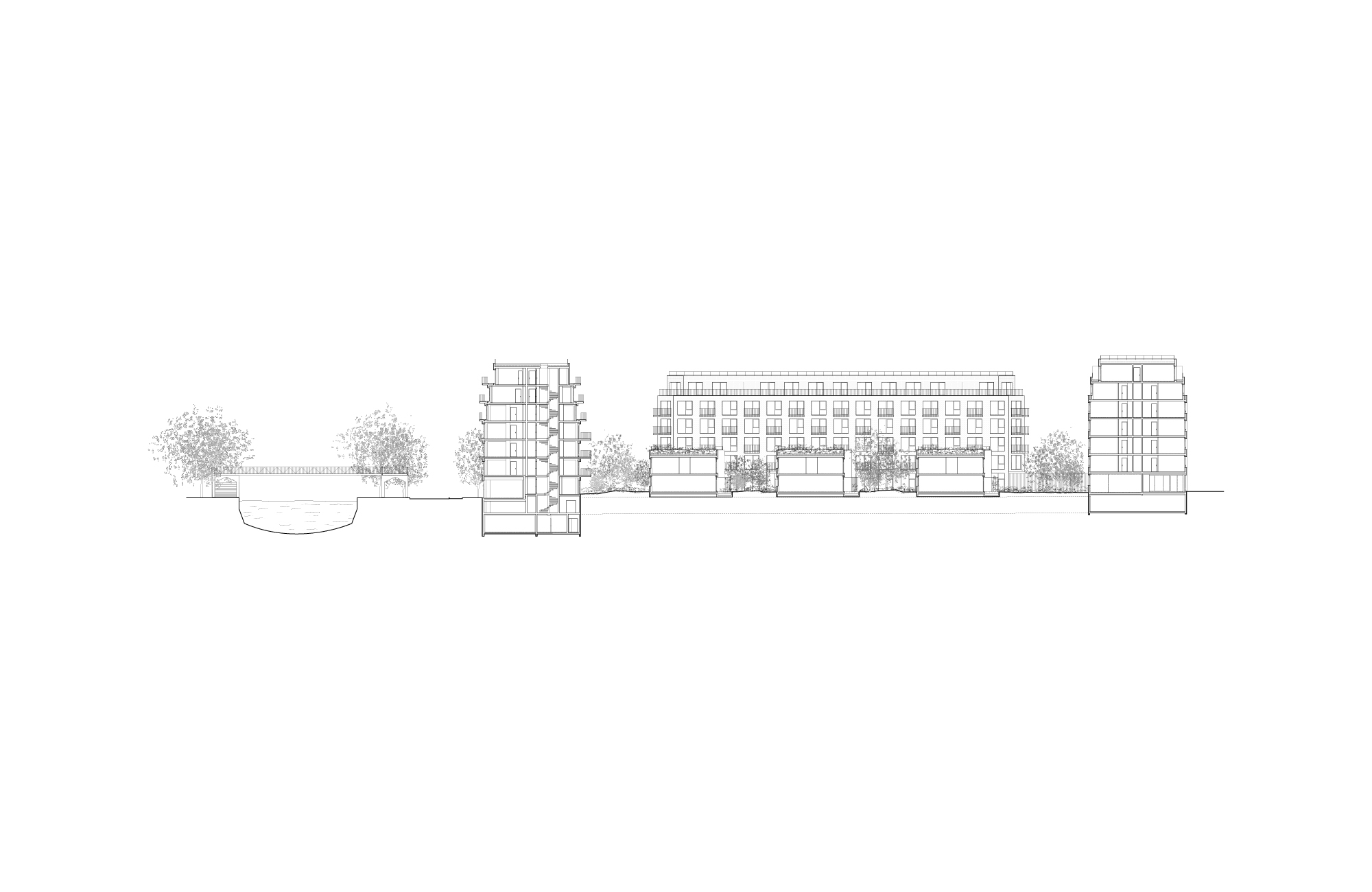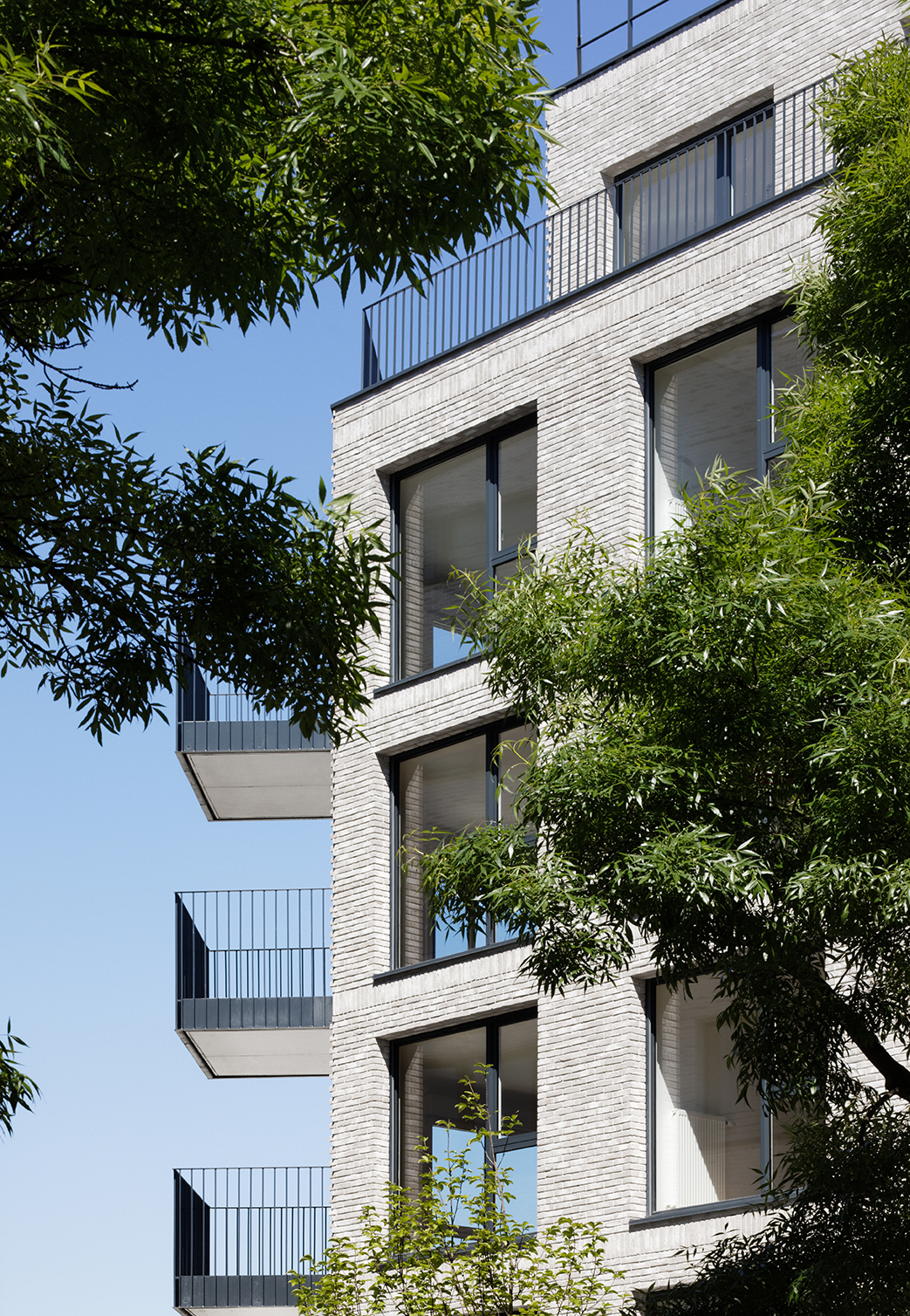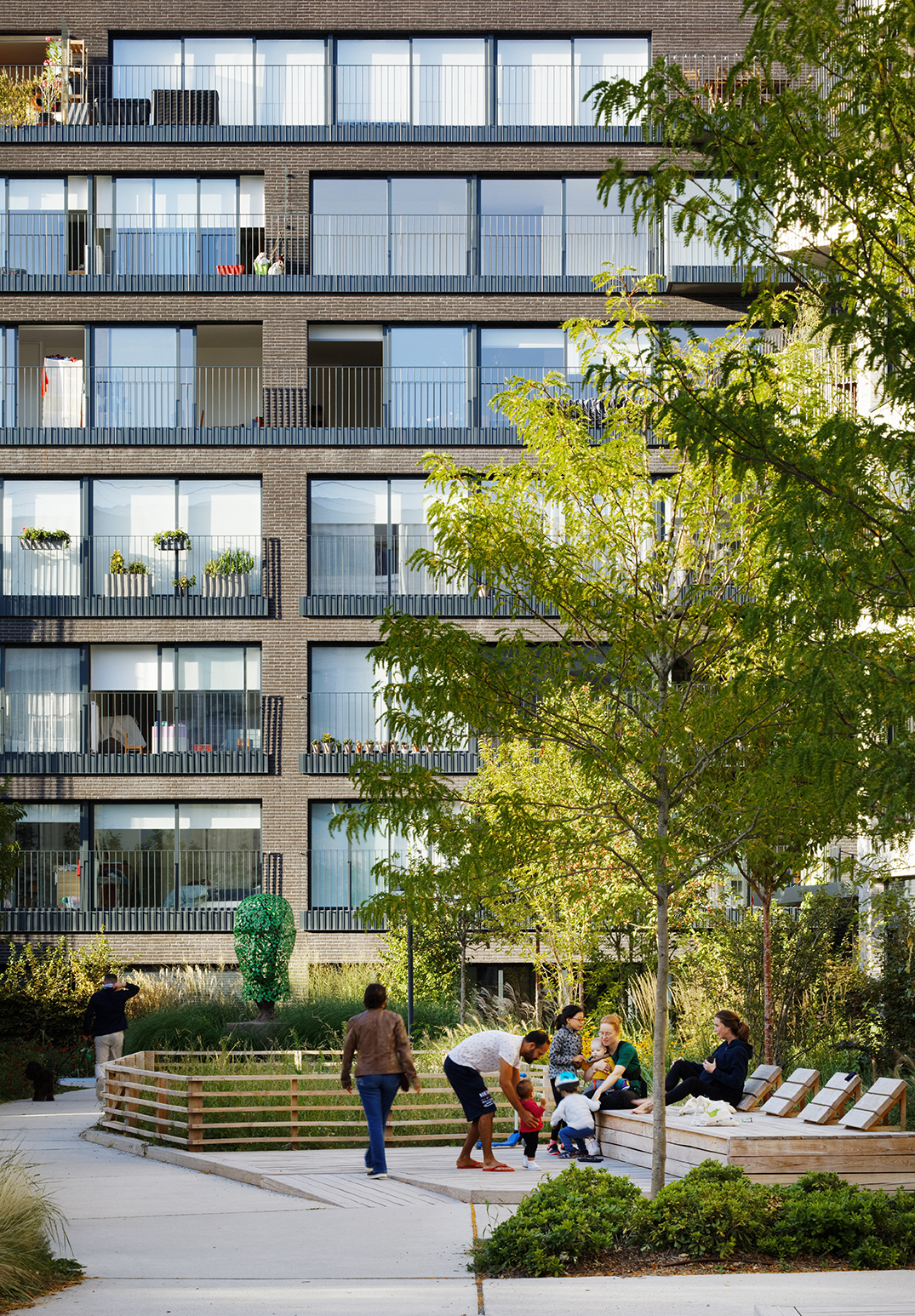 The diversity of housing typologies established around the garden mixes the ways of living: individual houses; collective housing with multi-oriented balconies; these luminous dwellings project themselves onto the exterior, to the north towards the mineral atmosphere of the canal and to the south towards the interior garden.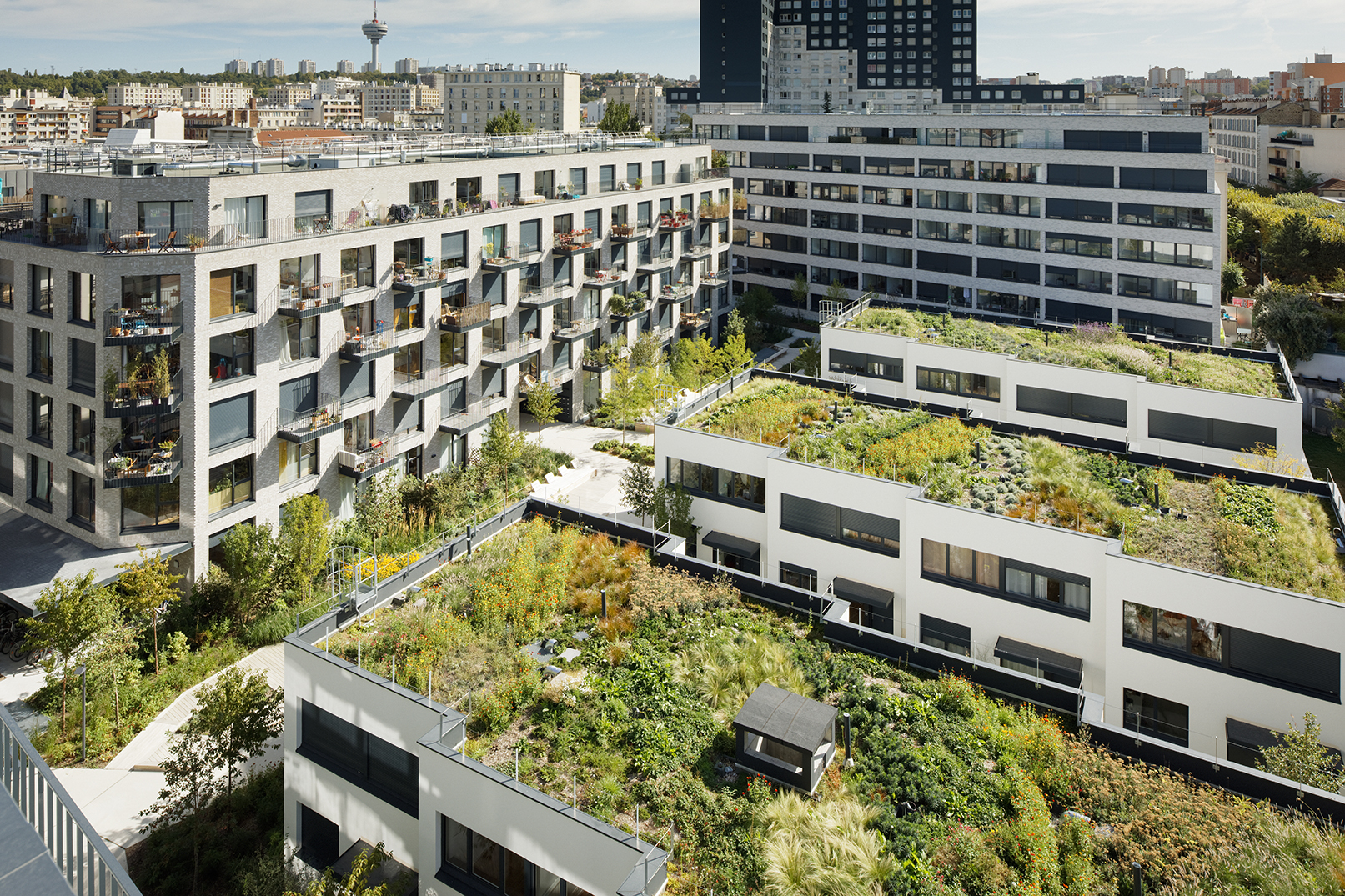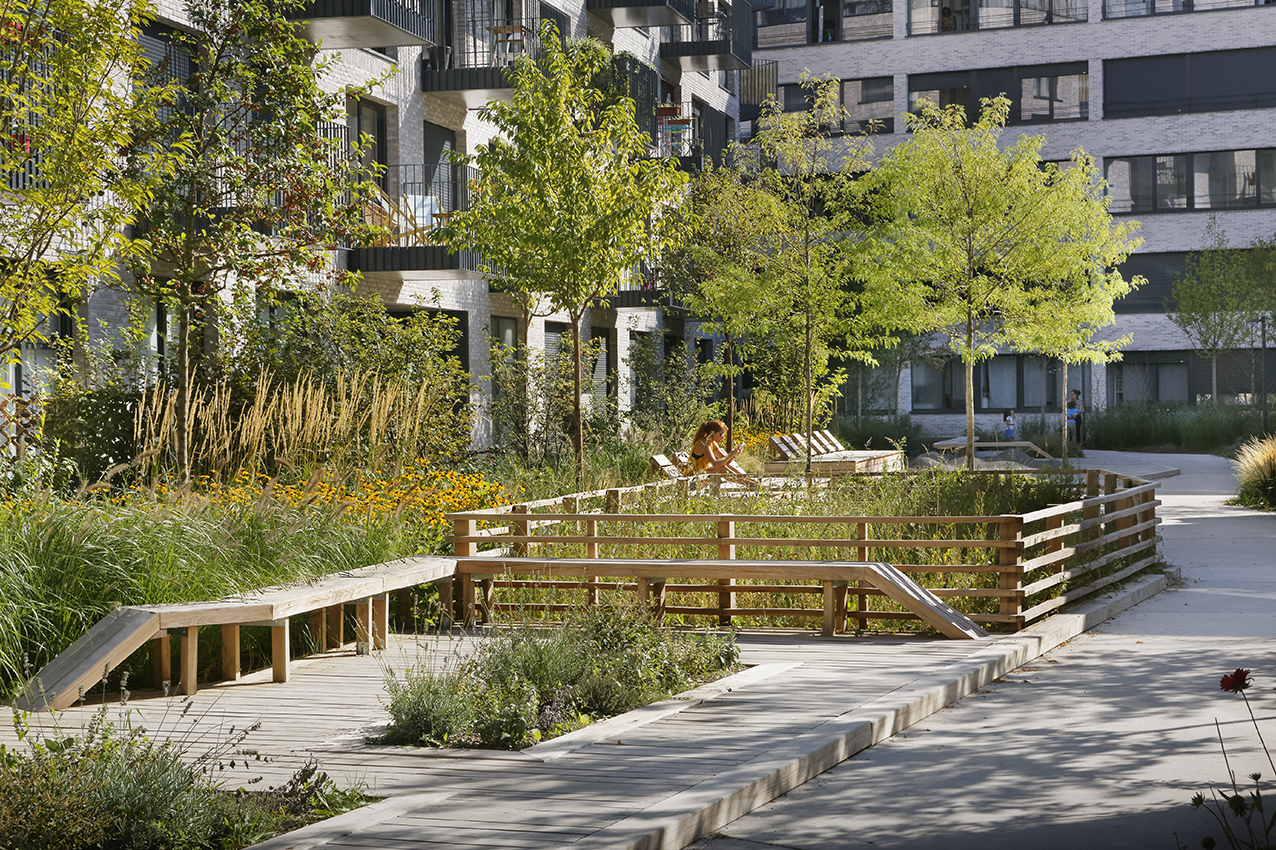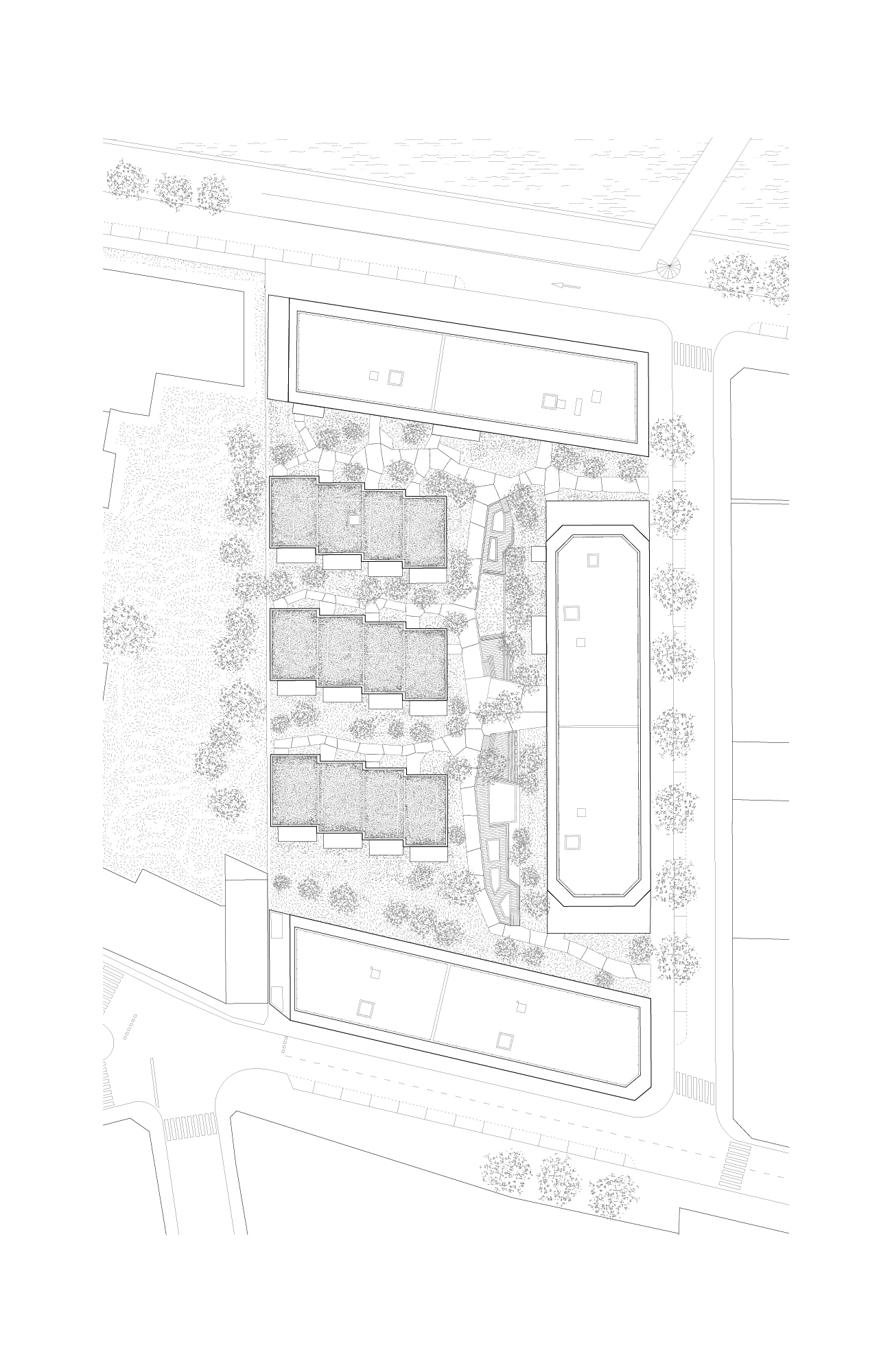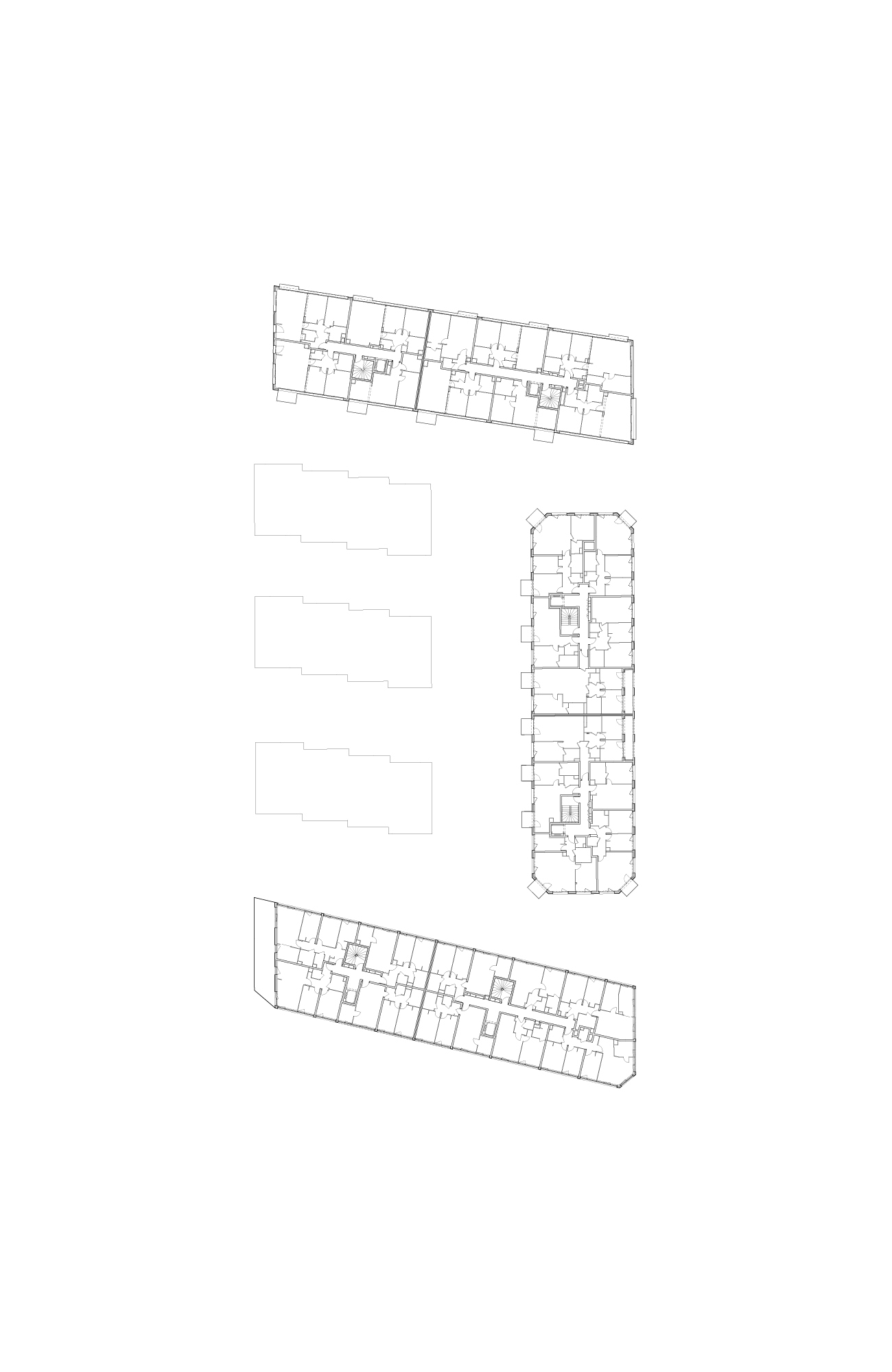 Gathered around a large garden on permeable ground, the inhabitants share an open space, without fences. It is at once the backdrop of a daily route, a place of conviviality for those who enjoy meeting around the garden, a solarium and a play area for children.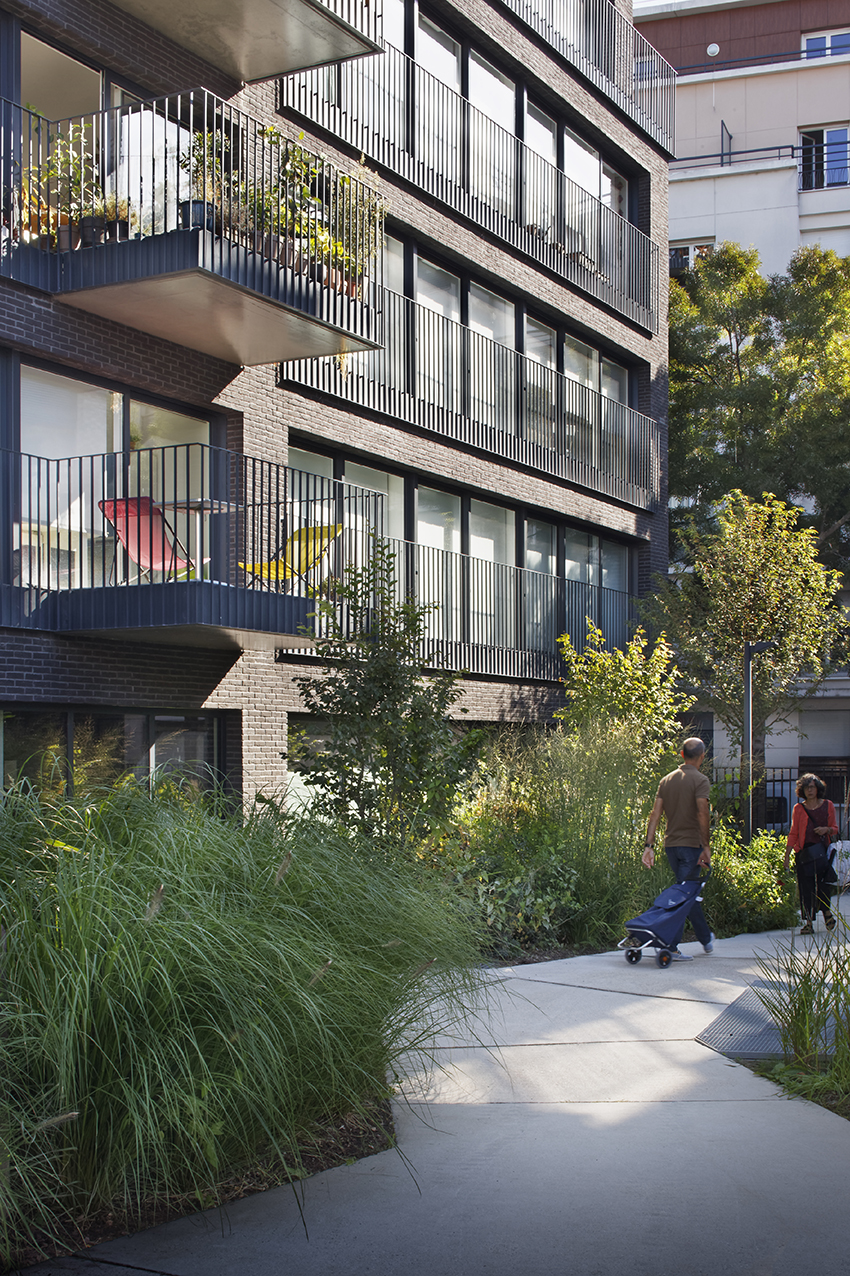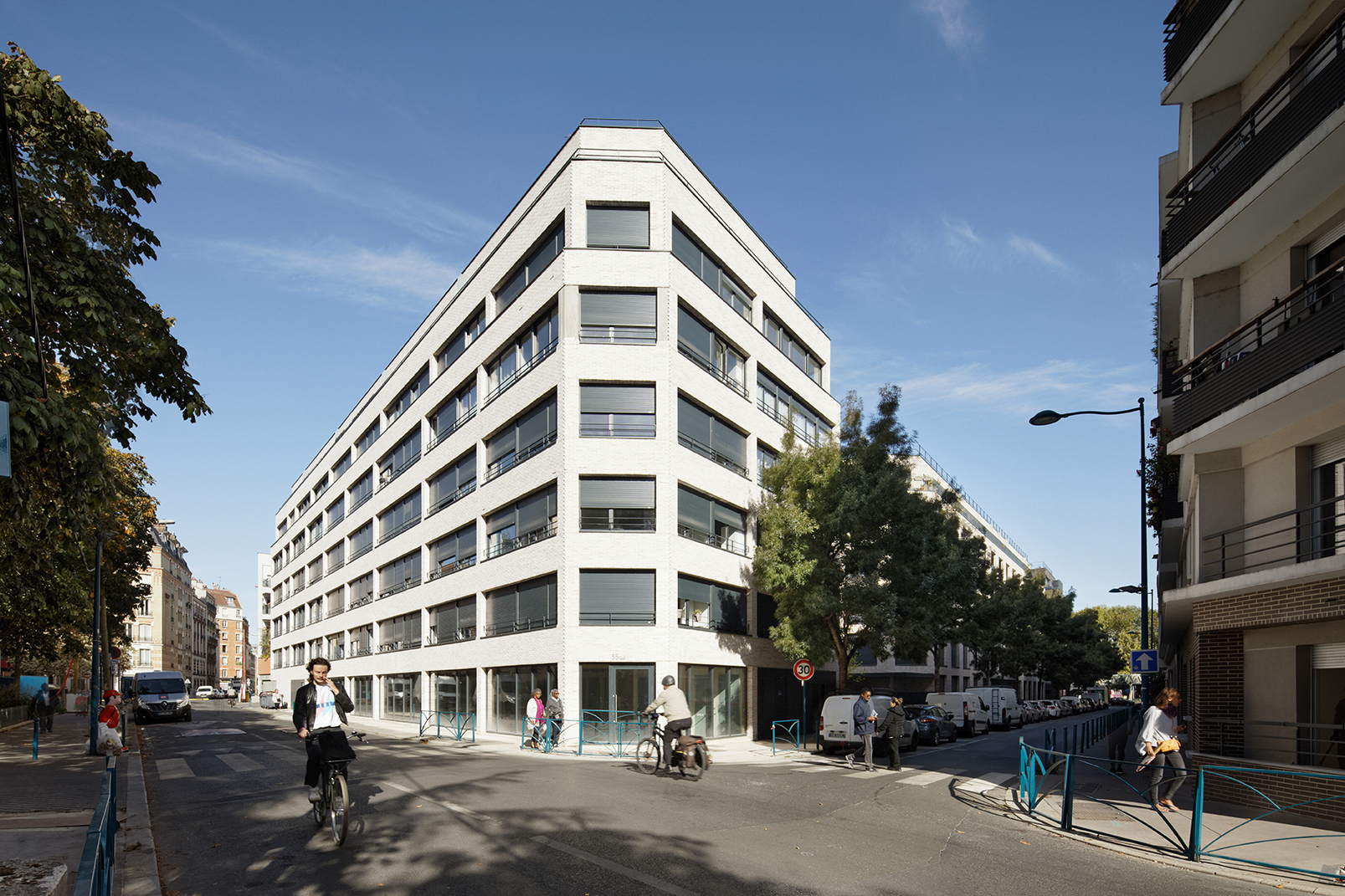 Team
Epdc (Tce), Mebi (costing), La Compagnie du Paysage
Mission
Survey, arch. oversight, sign-off
Program
185 housing units, business premises (brasserie, dance studio, offices, day nursery) and 129 parking spaces
Photos
Camille Gharbi, Takuji Shimmura