Offices facing the Bassins à flot
Offices and shops around a patio in a converted industrial site
Located in the Bassins à flot district, a former port site, this office development has the particularity of accommodating shops on the ground floor and 70 parking spaces in the heart of the building (which are invisible from the street). The building is made up of three strips: an "urban" strip linked to the street, a strip linked to the "great landscape", facing the docks, and a central strip, which accommodates the outdoor spaces and in particular a common patio on the first floor. In the spirit of the site's industrial past, the building is clad in zinc, a raw material that covers the roof and facade while providing varied nuances to the twin buildings. Each of them is overlooked by an 8-storey tower which finishes in a lookout offering 360° views. The proportion of glazing and occultations vary according to the orientation of the main façades, allowing for optimal comfort of the work spaces and unobstructed views.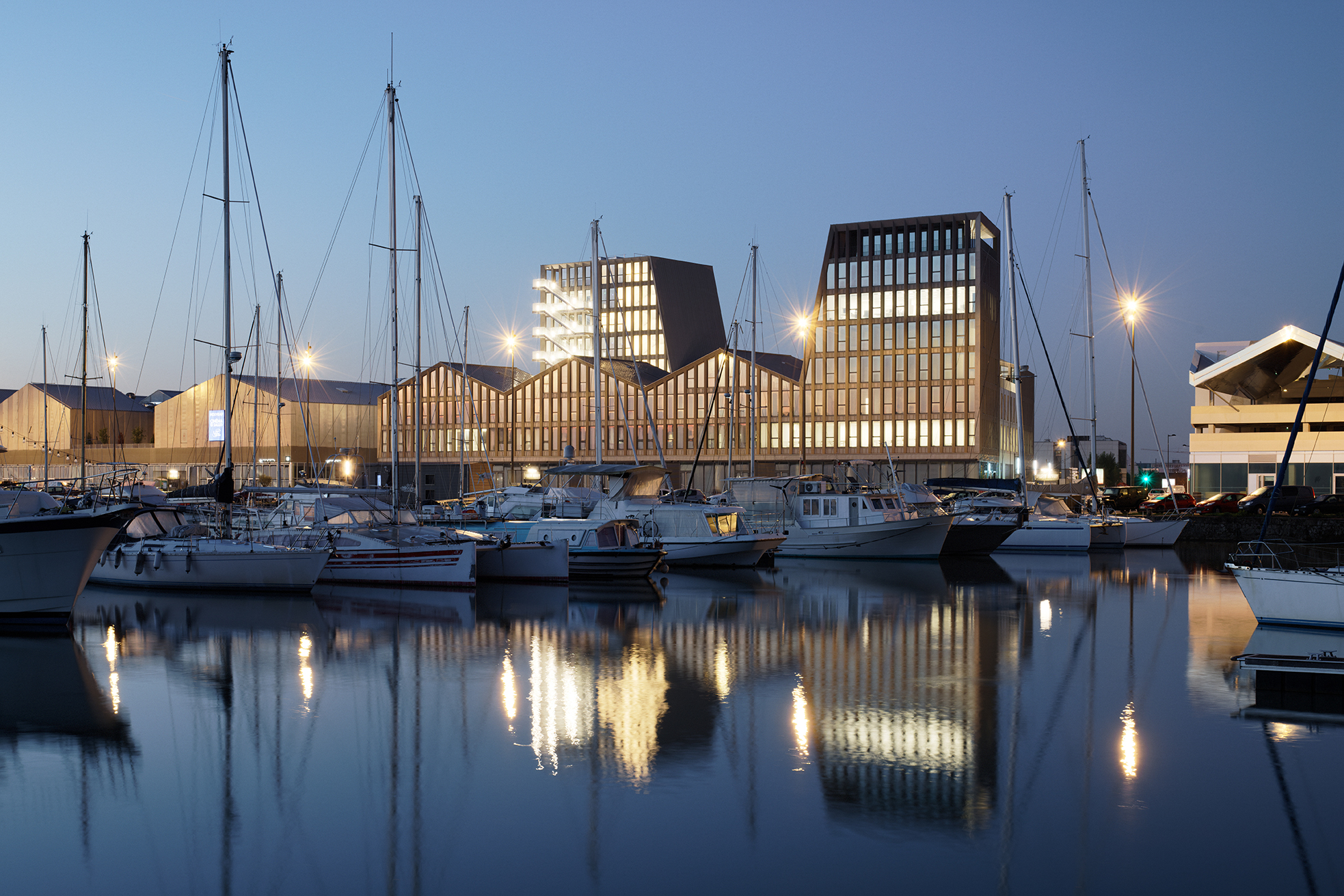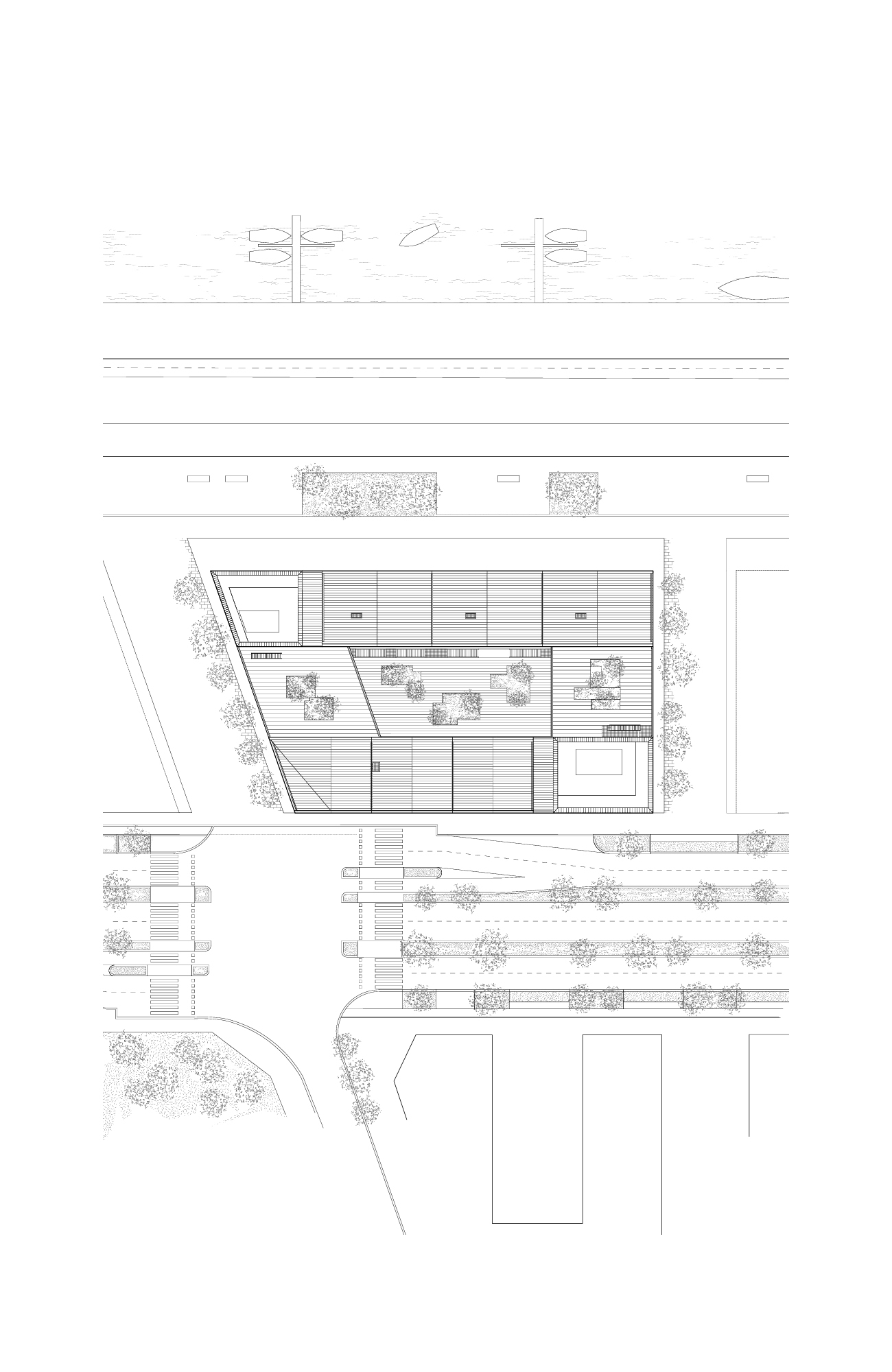 The Bassins à flot are imbued with the spirit of harbor life, enhanced by striking figures in the landscape: cranes, barges, rails, silos. This immense open space in the heart of the city, at the intersection of the Bacalan and Chartrons districts, plays a central role in an overall major urban renewal project.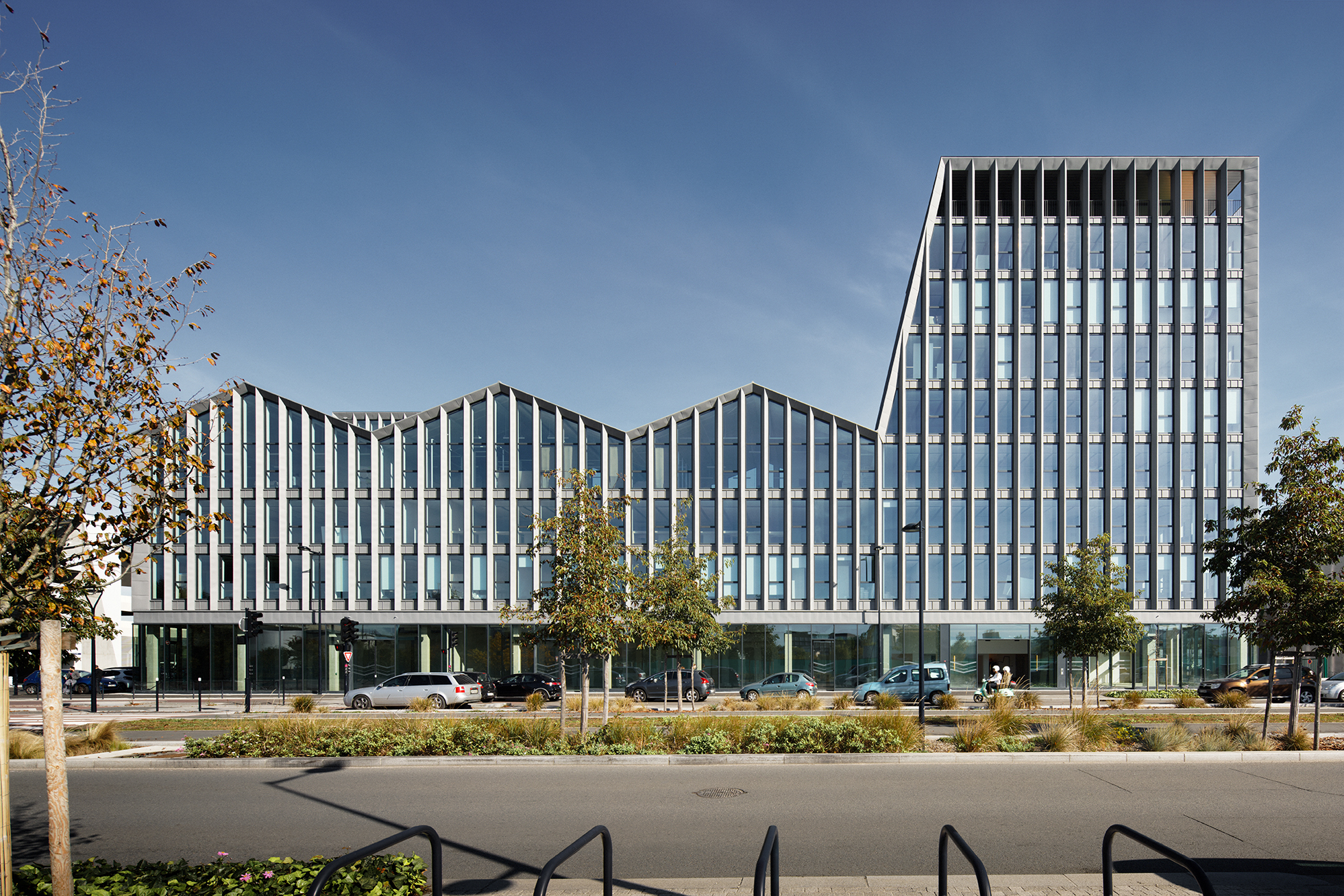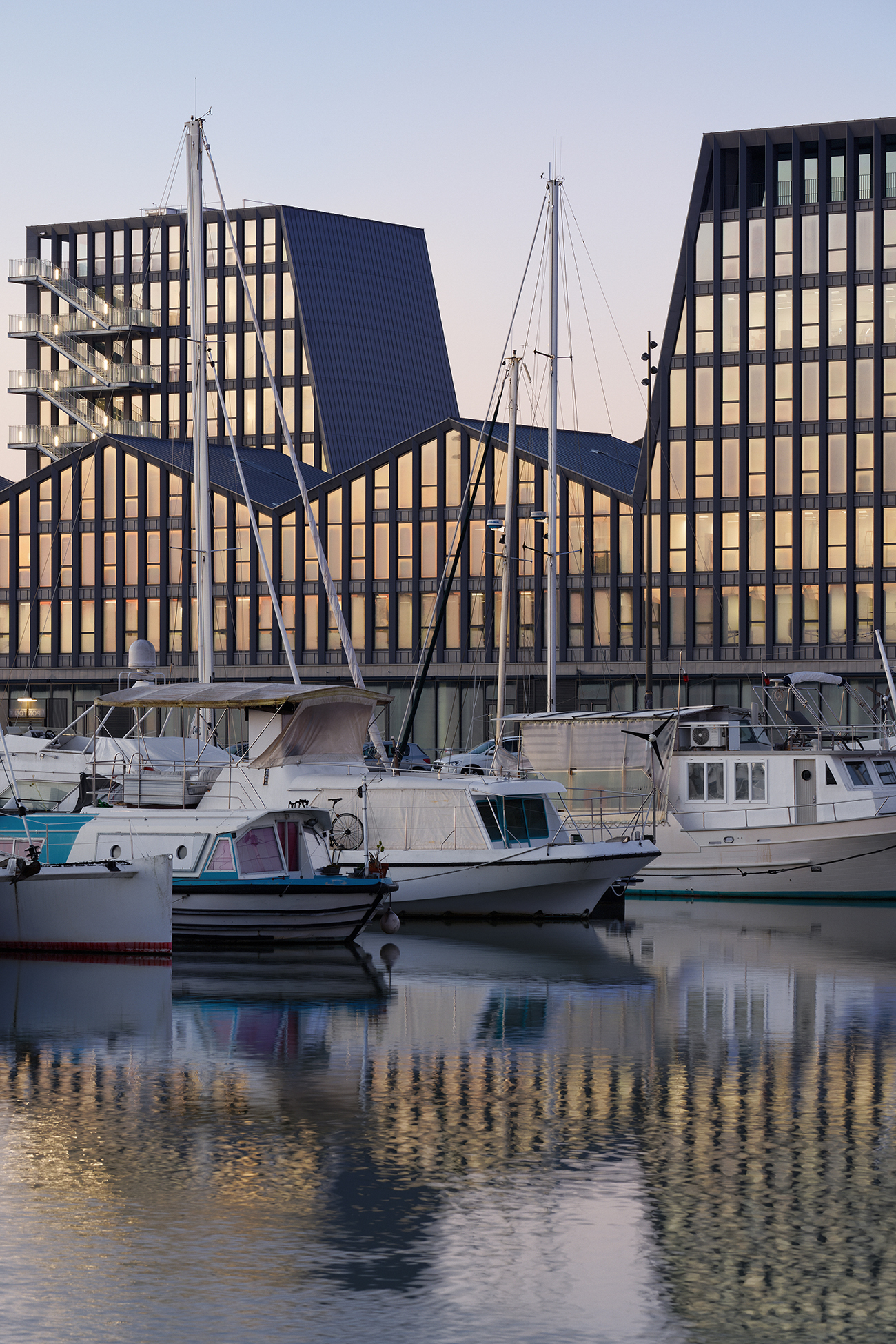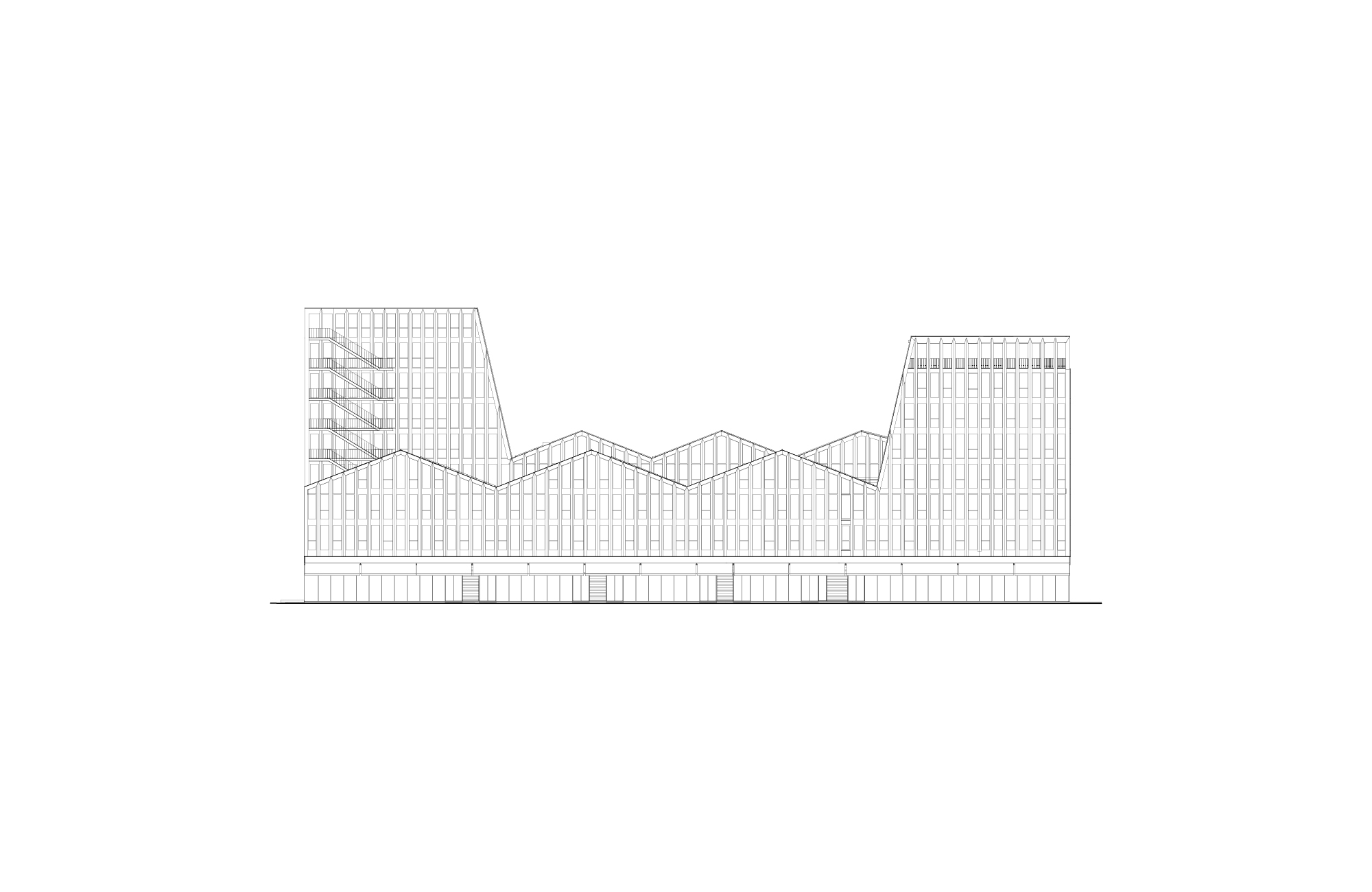 The turrets introduce verticality to the horizontal silhouette of the district and provide views towards the basins, the Garonne river and the landmarks of the wider landscape (hillsides, Aquitaine bridge, churches). The building is clad in natural, raw zinc. The full-height fins reinforce the vertical lines and provide solar protection.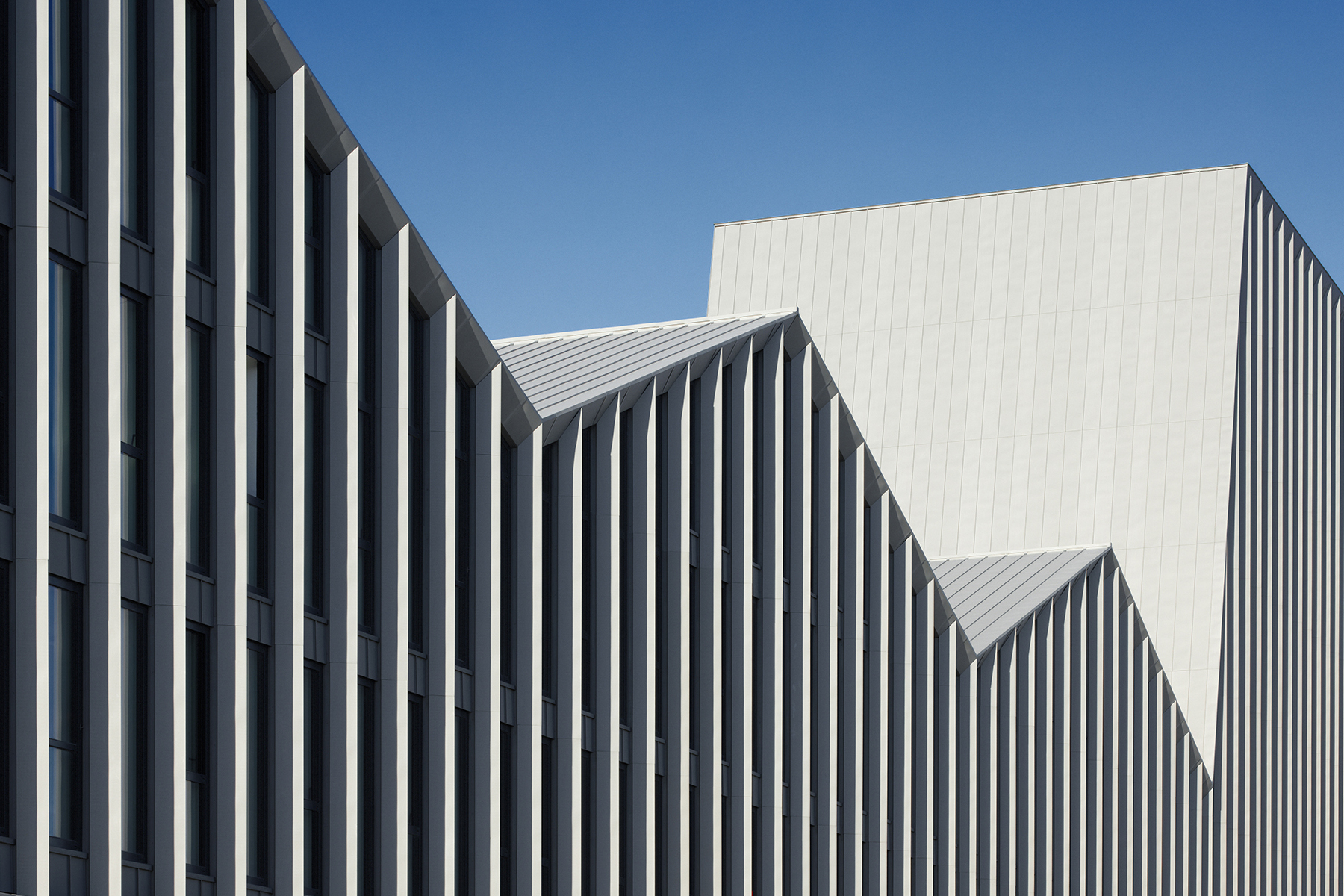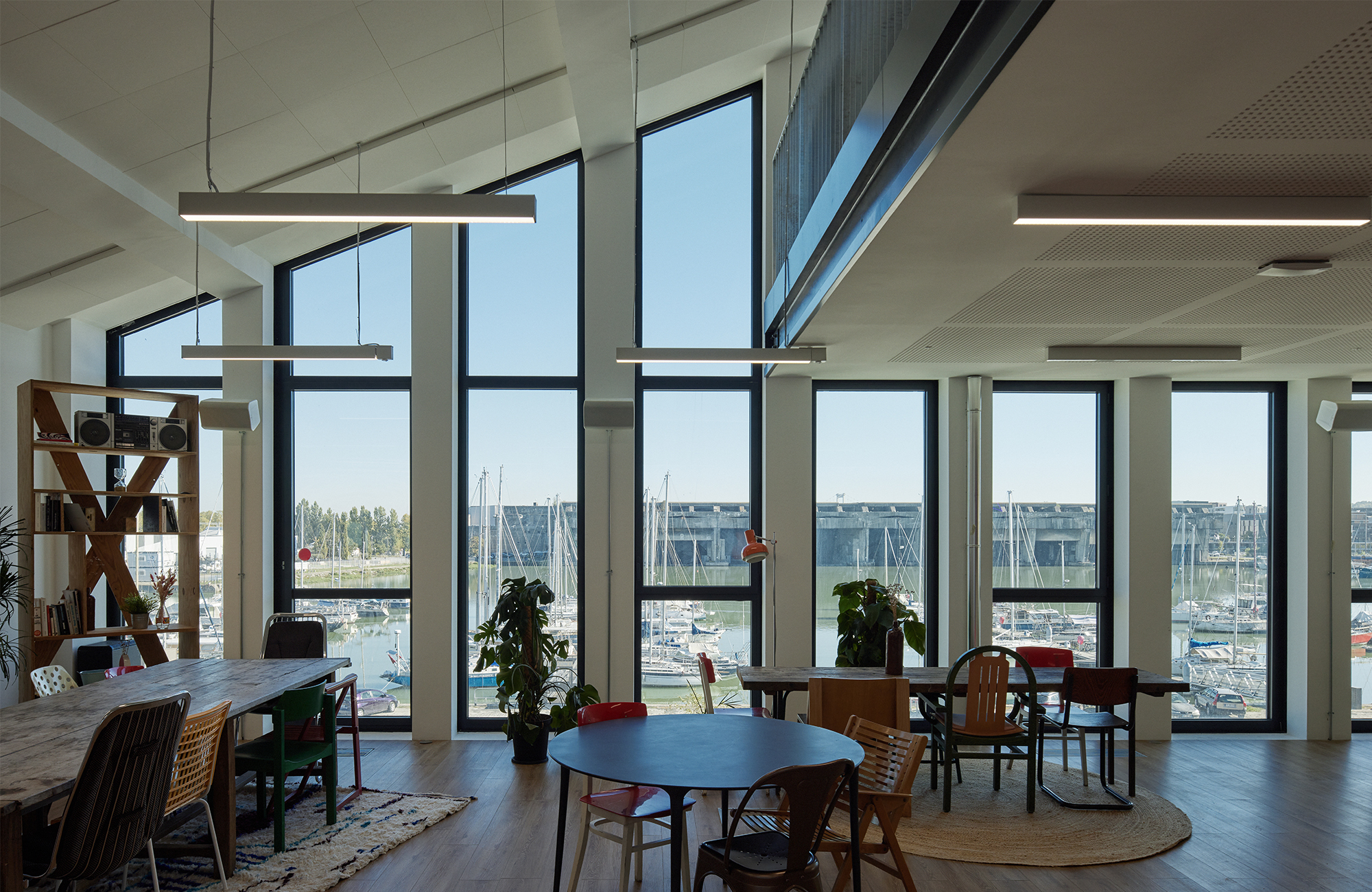 The exterior common terrace is located within the central band of vegetation in the building. The floor is made of wooden decking and the space is punctuated by planters in strips, which transform into seats to offer users places to relax outside.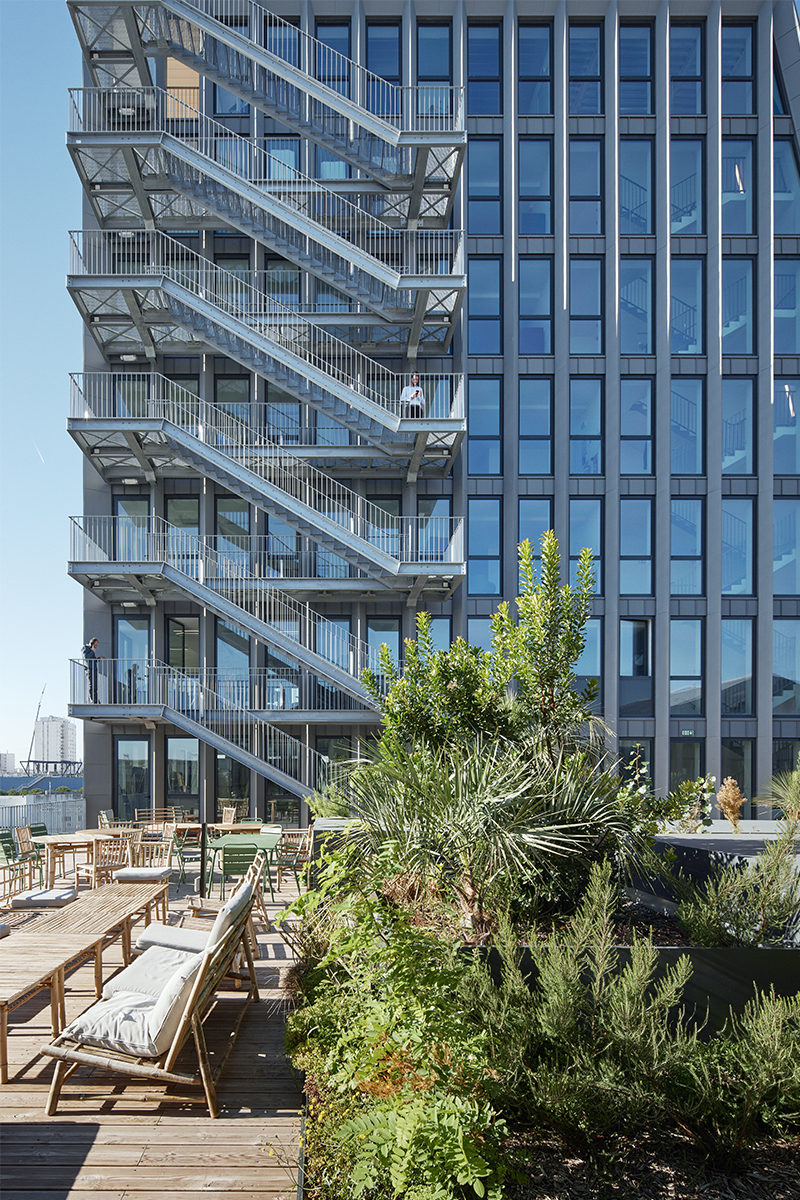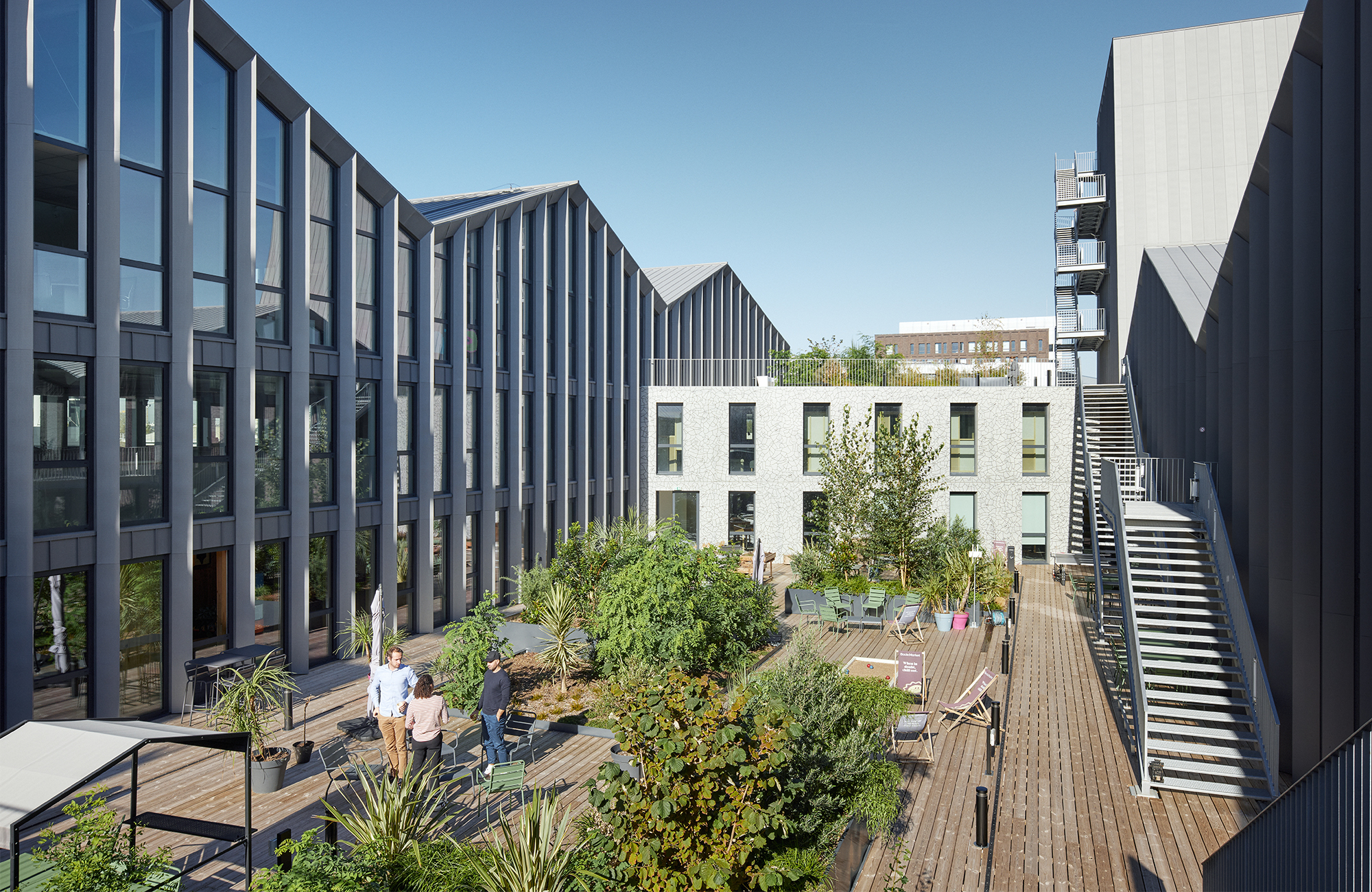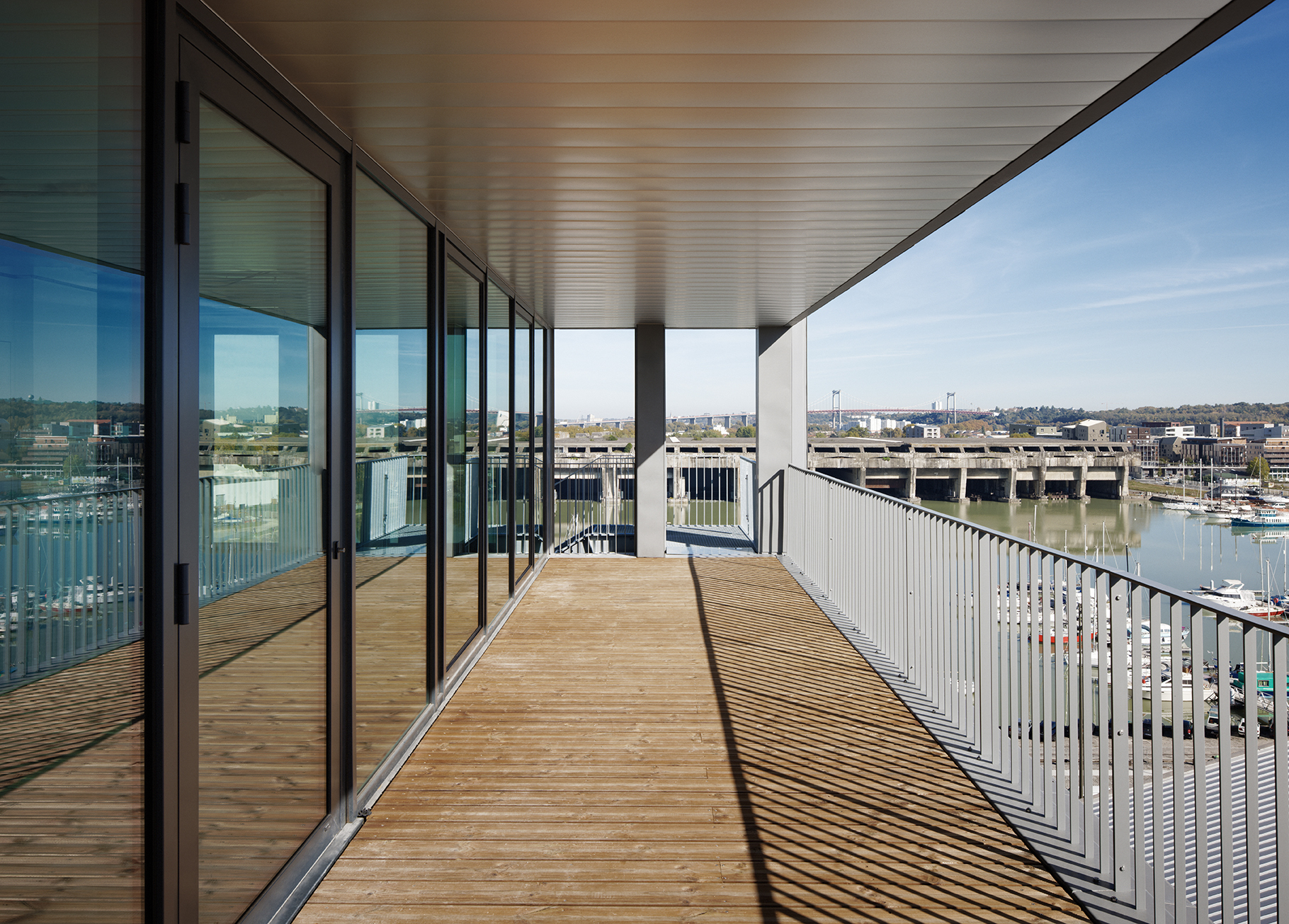 Client
Fayat Immobilier, Pitch Promotion
Team
Barbanel (Fluids), IDB (Acoustic), VPEAS (costs), Socotec (SPS coordination), Khephren Ingénierie (Structure), Alto Step (VRD), Builders et Partners MOX/OPC
Phase
Delivered in september 2021
Project manager
Mathieu Terme, Jehanne Bouda
Mission
Conception, visa, architectural supervision, conformity
Program
8,390 m² office complex, 1,500 m² of retail space, and 70 parking spaces
Certification
Breeam certification - Well