Rosalind Franklin School and Student Residence
Successive planted terraces provide a micro-landscape for each class
The Rosalind-Franklin school in Ivry-sur-Seine is organised as a landscape of successive planted terraces. This layout orients the entire facility to the south, providing maximum sunlight to the courtyards and classrooms. The fluidility of the plan offers multiple orientations, as well as numerous views of the courtyards and planted terraces. In the northeast corner - the more urban part - the student residence building is arranged so as not to overshadow the courtyards. It is a compact nine-storey building envelopped by a double skin of exterior spaces and solar shading.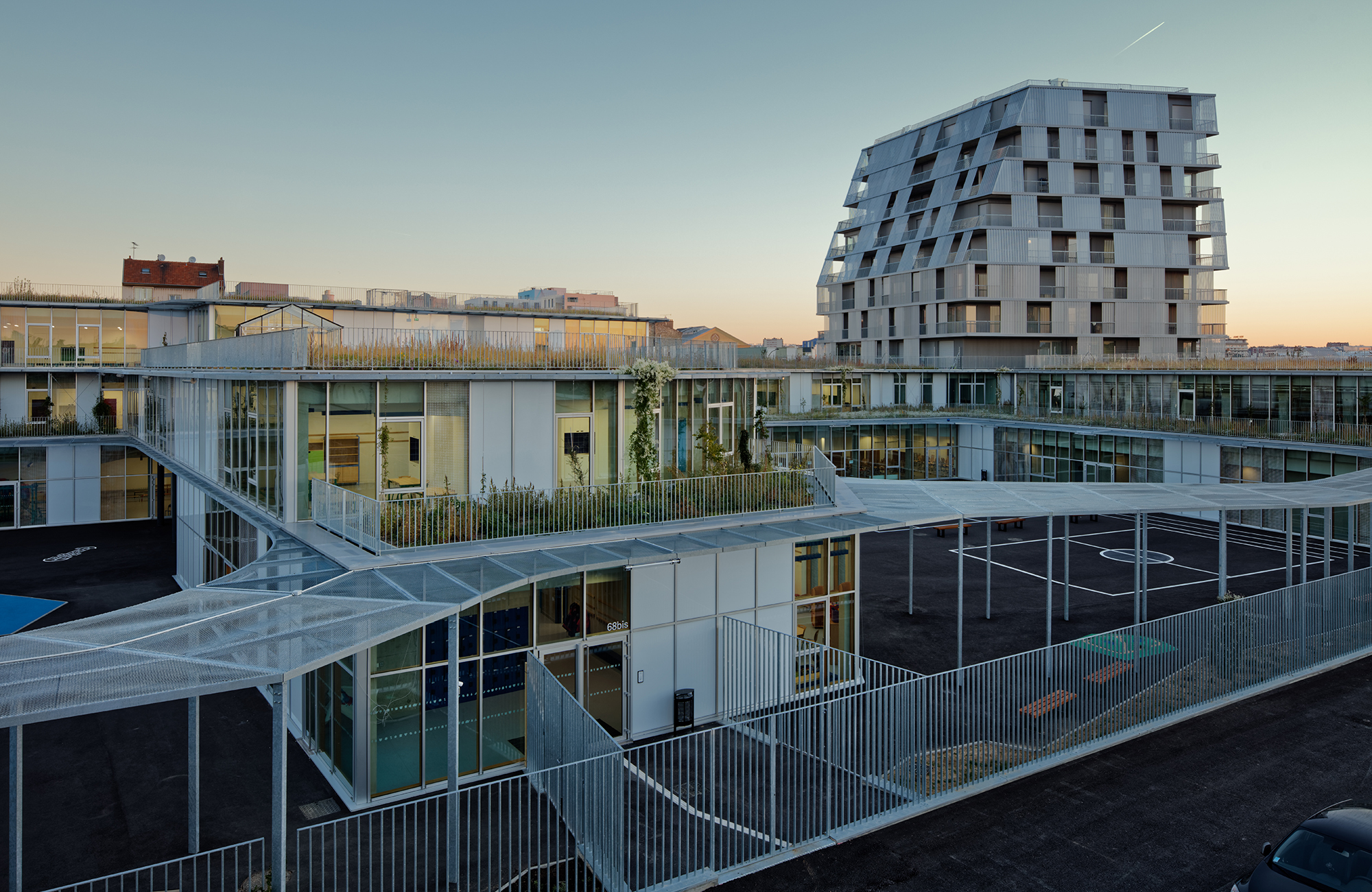 The school programme laid out across only three levels, which means that the low building has a relatively large footprint and generates large expanses of roof. We have chosen to make full use of this typically ignored surface area.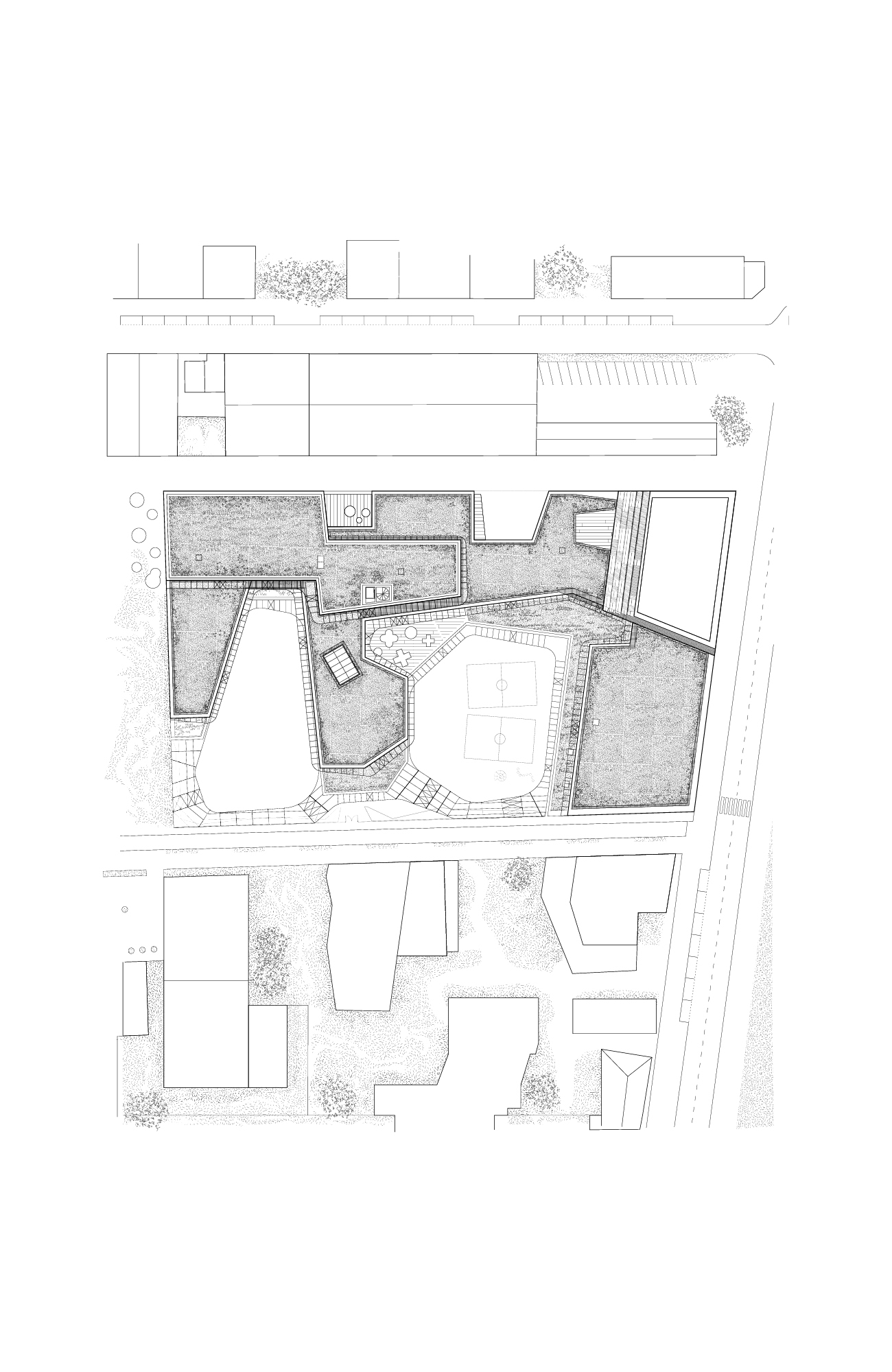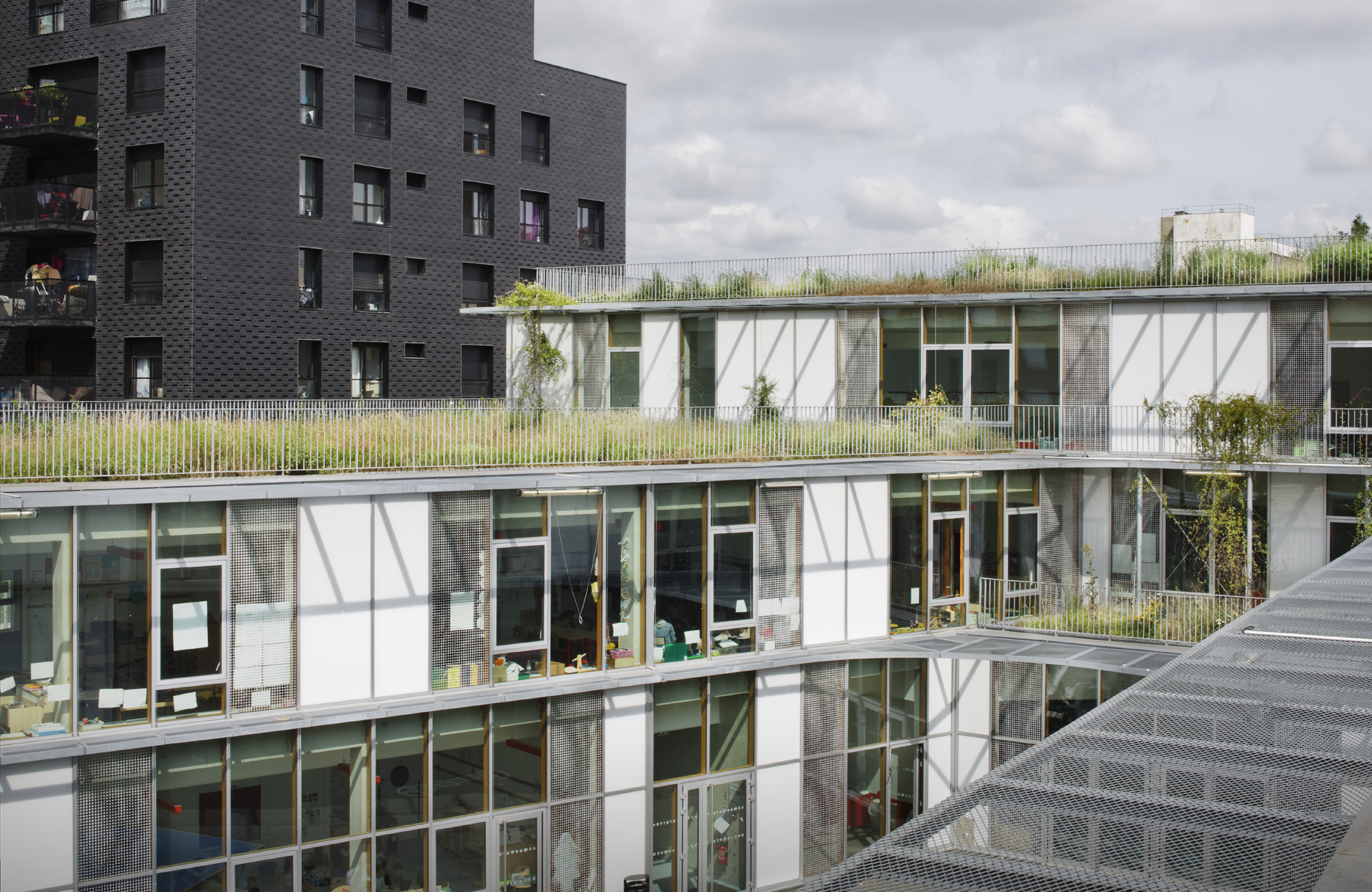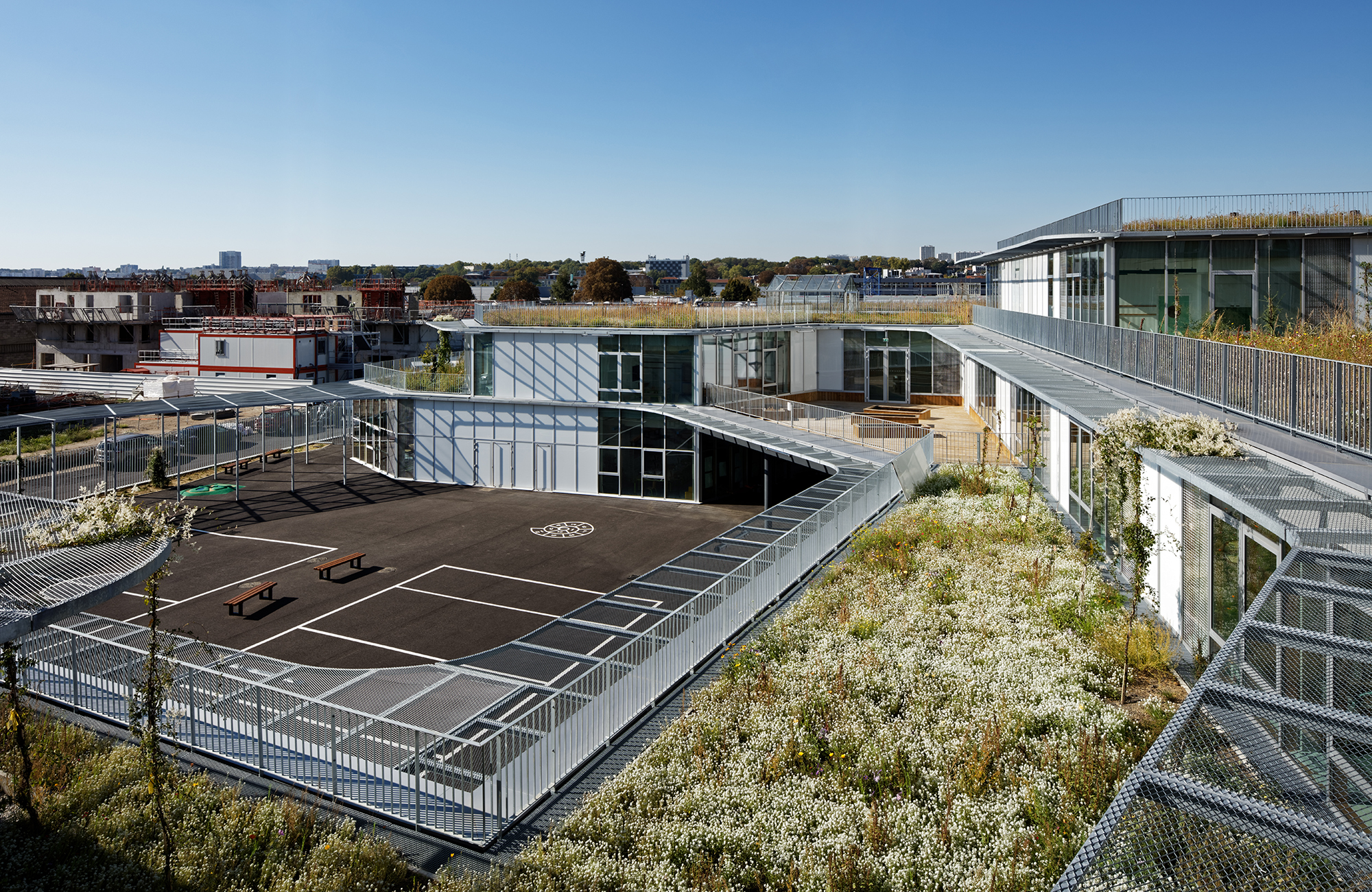 The volumes of the school are organised in different strata which are superimposed like a terrace of rice fields. Connected to each other by a system of cables for climbing vegetation and covered with earth, the 2,500 square metres of roof are transformed into a landscape of plateaus.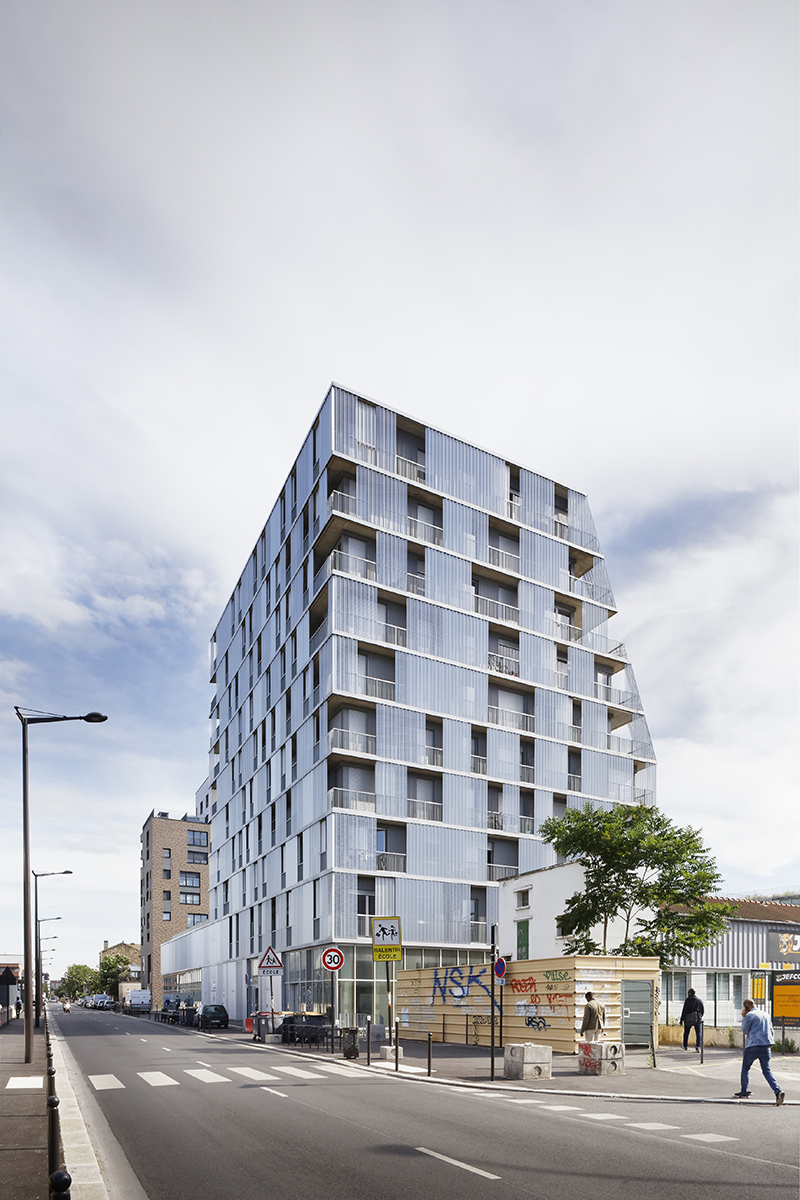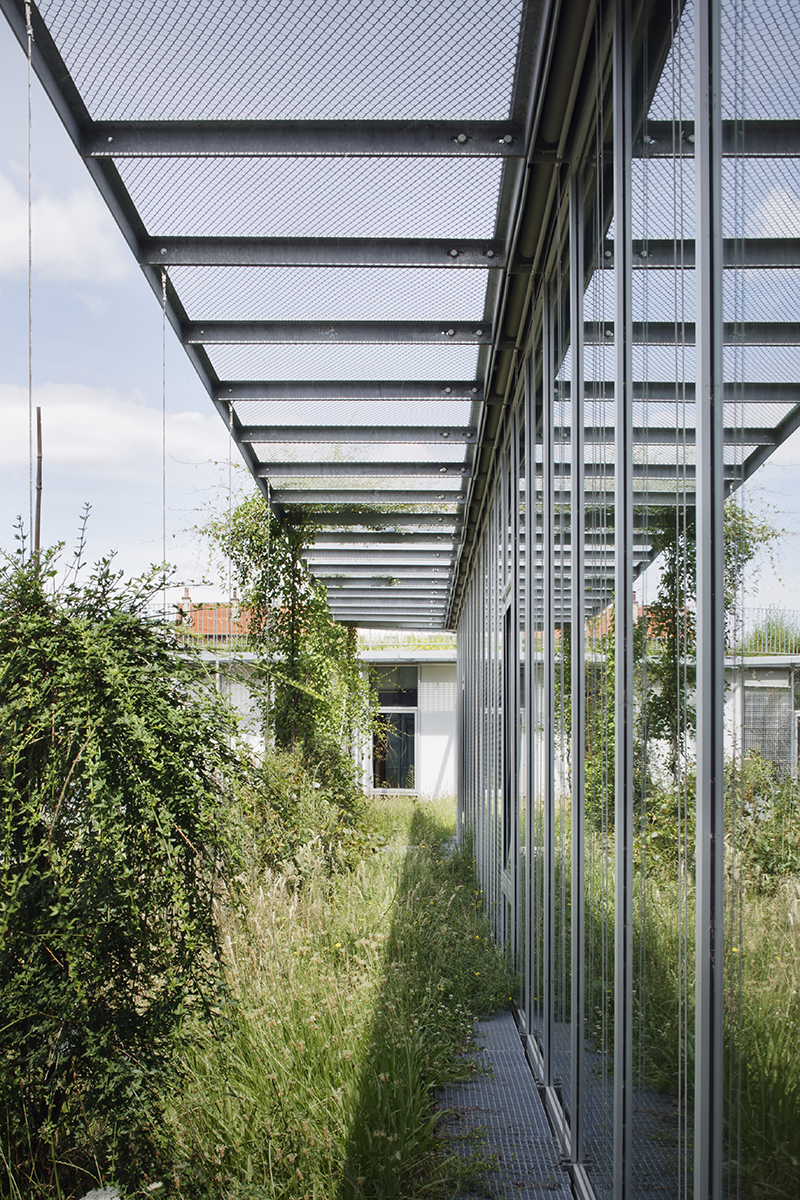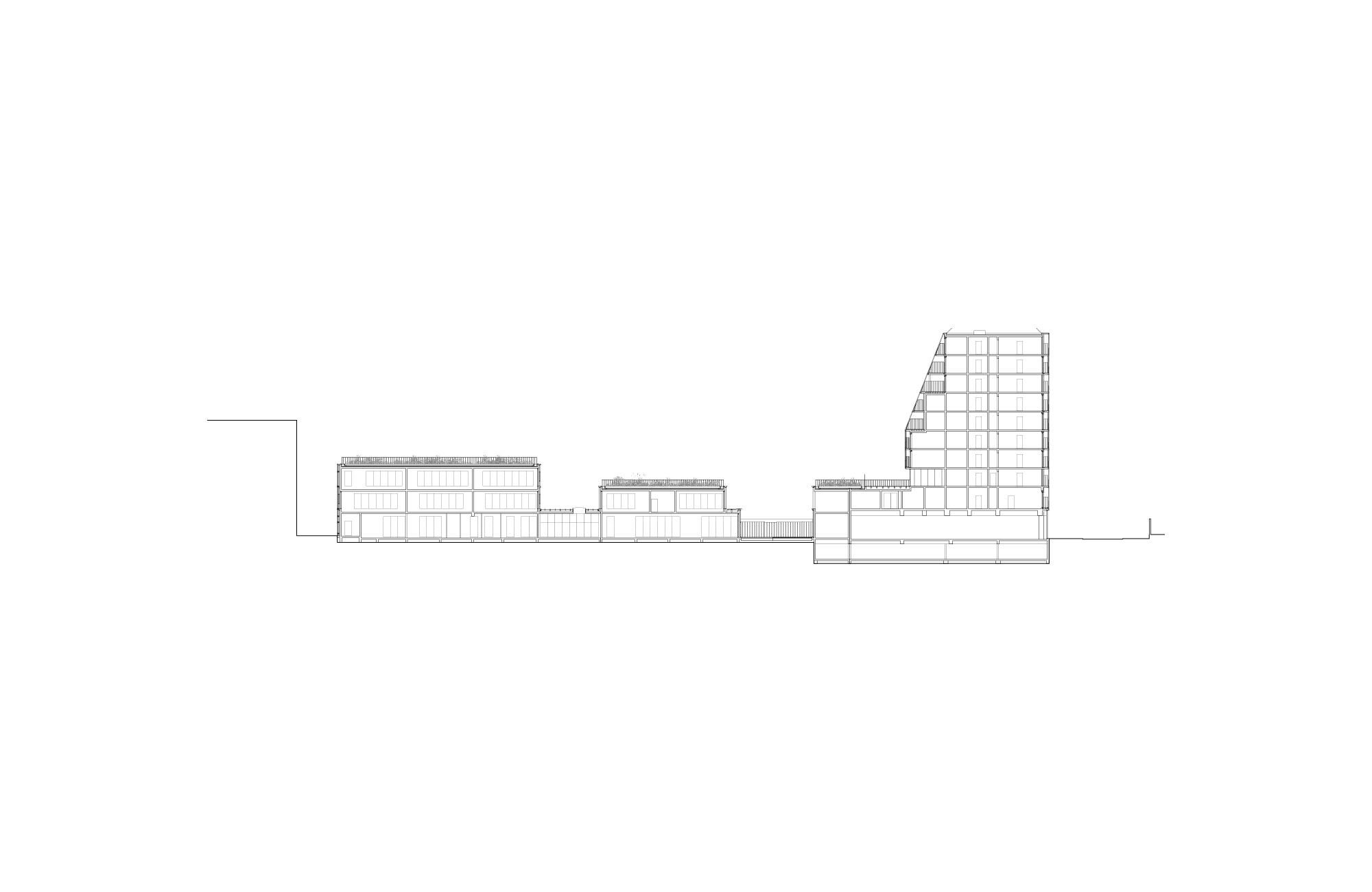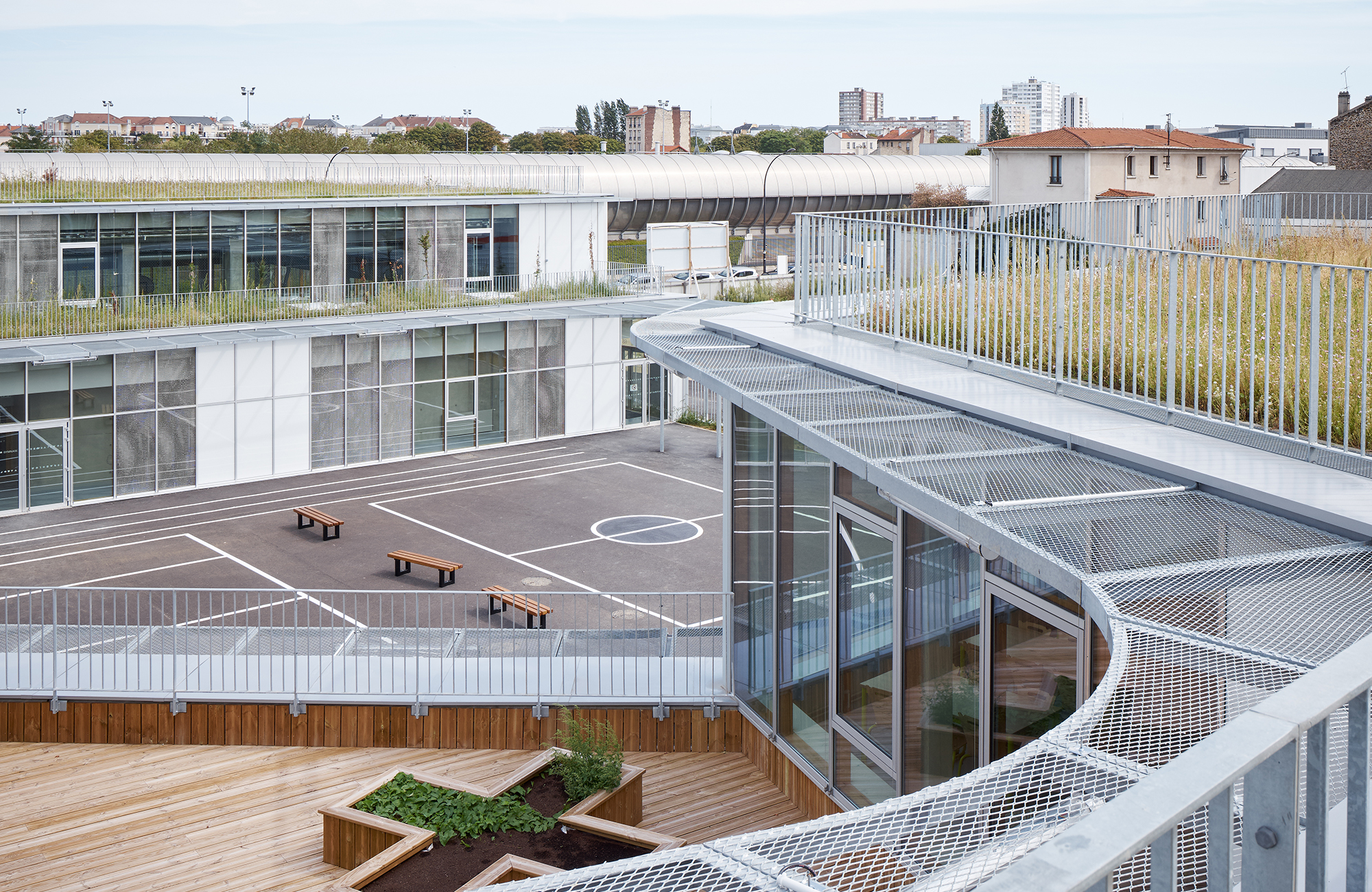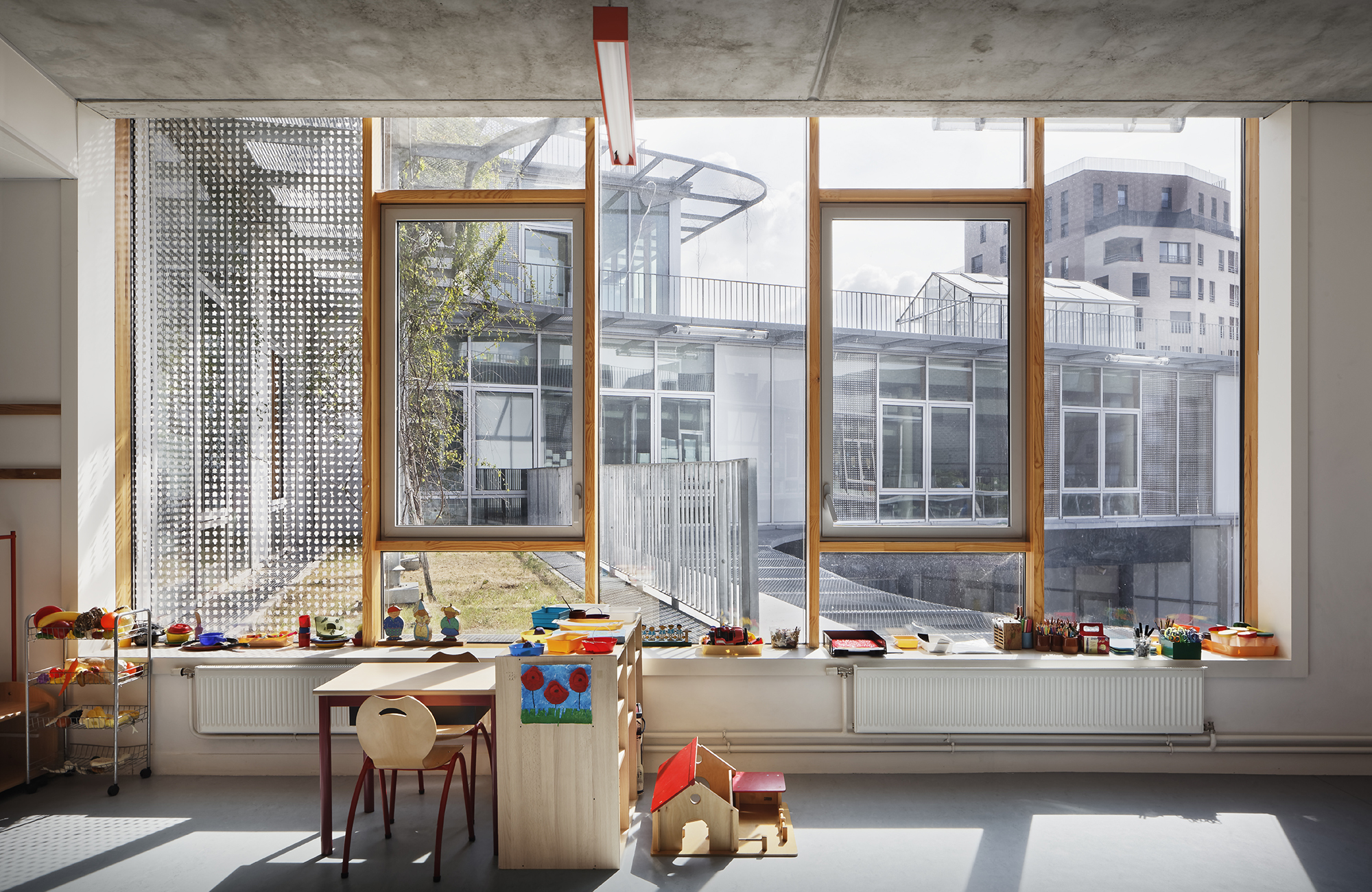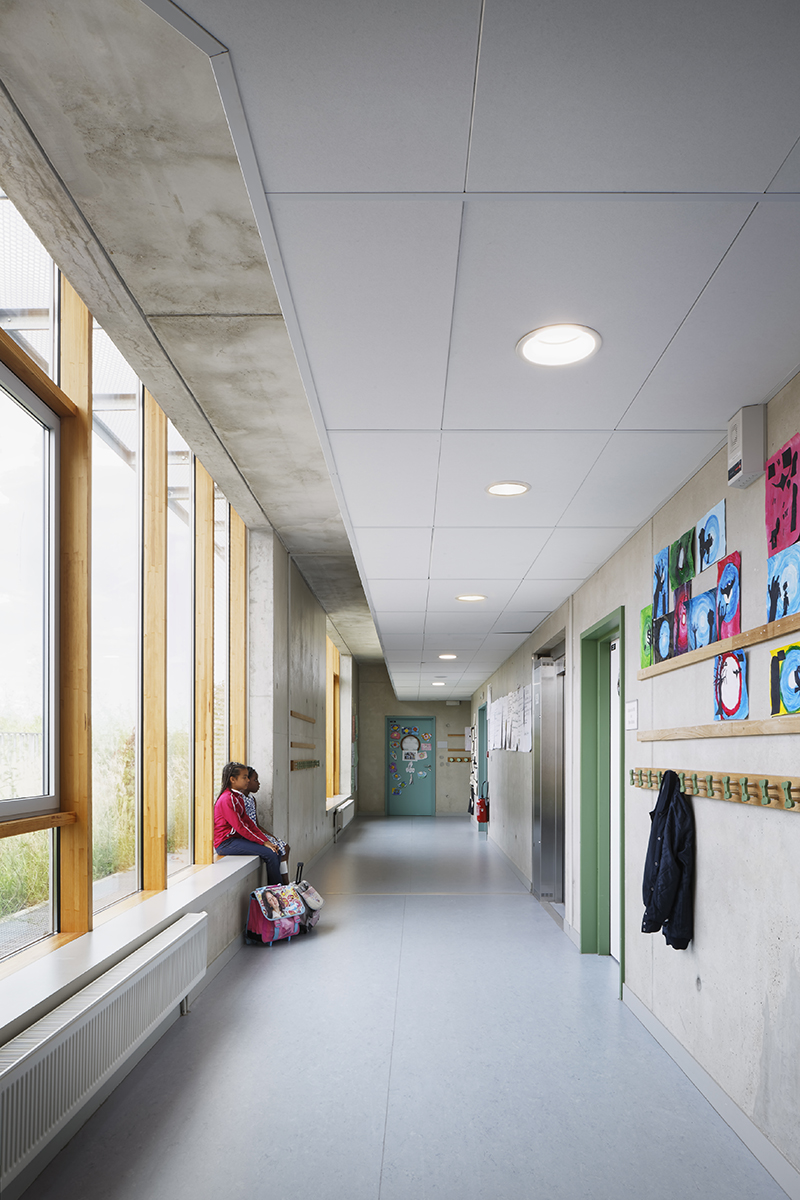 For us, it is essential to offer the user direct views of nature in all places. This notion is all the more fundamental in a school facility where the living environment plays a major role in the children's development.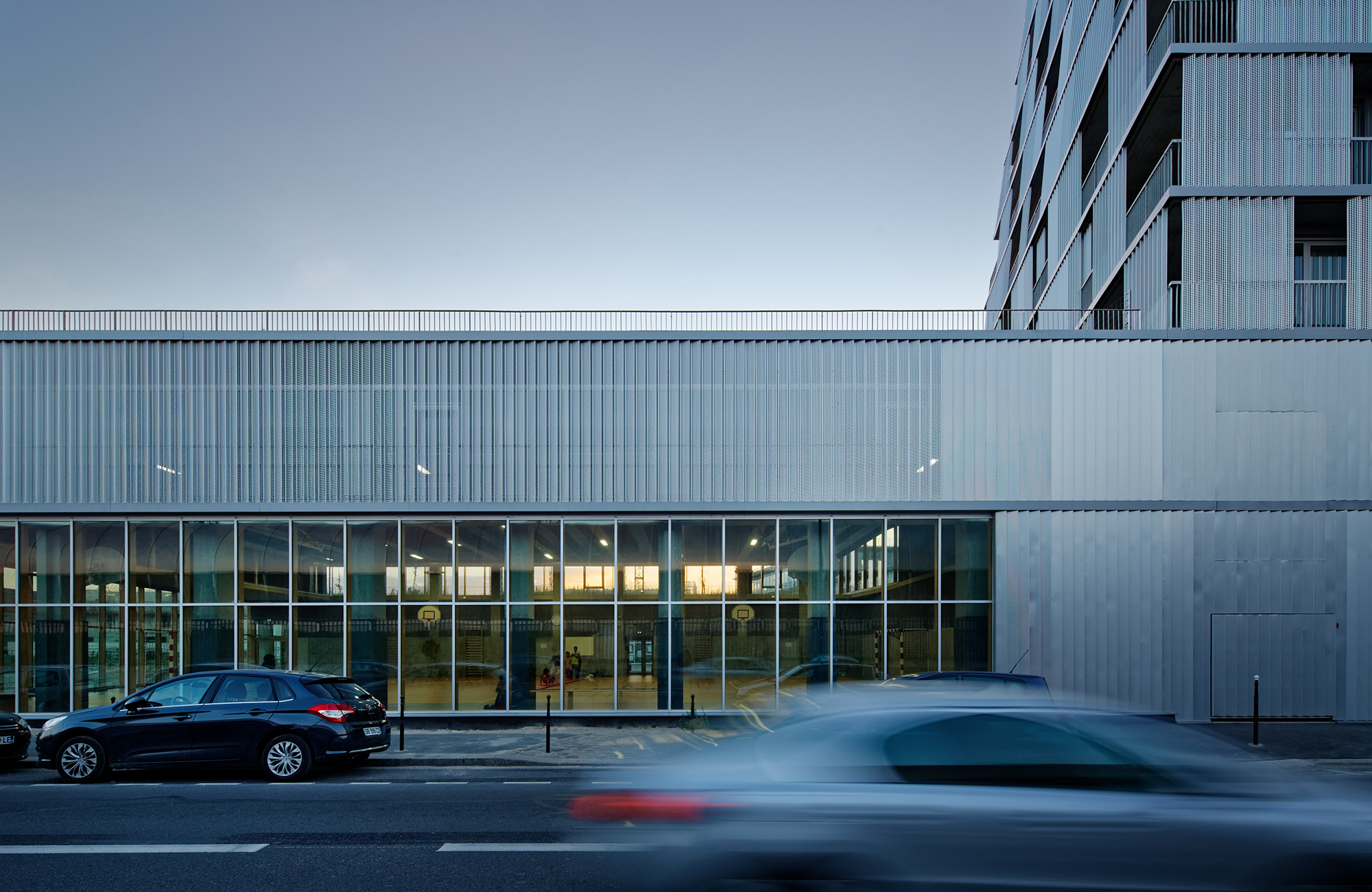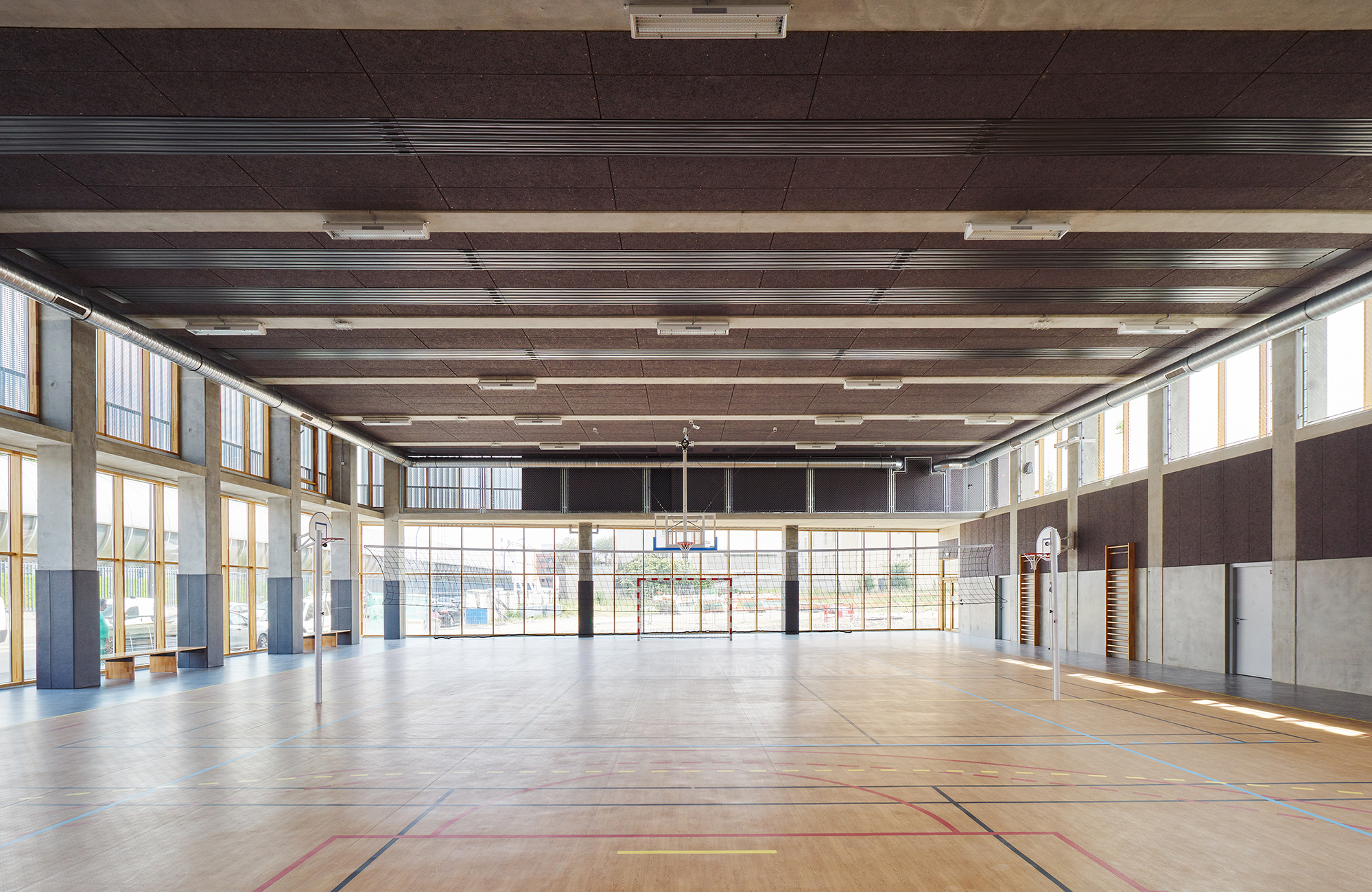 Team
Epdc (gen. contracting), Mebi (costing), Rfr elements (Hqe), PHI2 (kitchen design), Altia (acoustics), A.E.U (ecologist)
Program
School building, 18 classrooms with gym, leisure centre and 131 accommodation units for researchers and students
Certification
Environmental process and RT 2012 thermal regs
Photos
David Foessel, Takuji Shimmura
Awards
Design Club Awards 2016 Architecture prize