The exhibition proposes a meeting, a weaving, between scientific knowledge and the poetic wonder of our relationships with others. It highlights the diversity of our relationships with living beings and the richness of the beings that inhabit this planet together. This exhibition is an invitation to consider ourselves as living beings, made up of other living beings, evolving within complex communities.

It is an invitation to think about what we do with our resources, our talents, our landscapes; to share questions, sketches of answers and projects that are often too small to face the challenges of the contemporary world.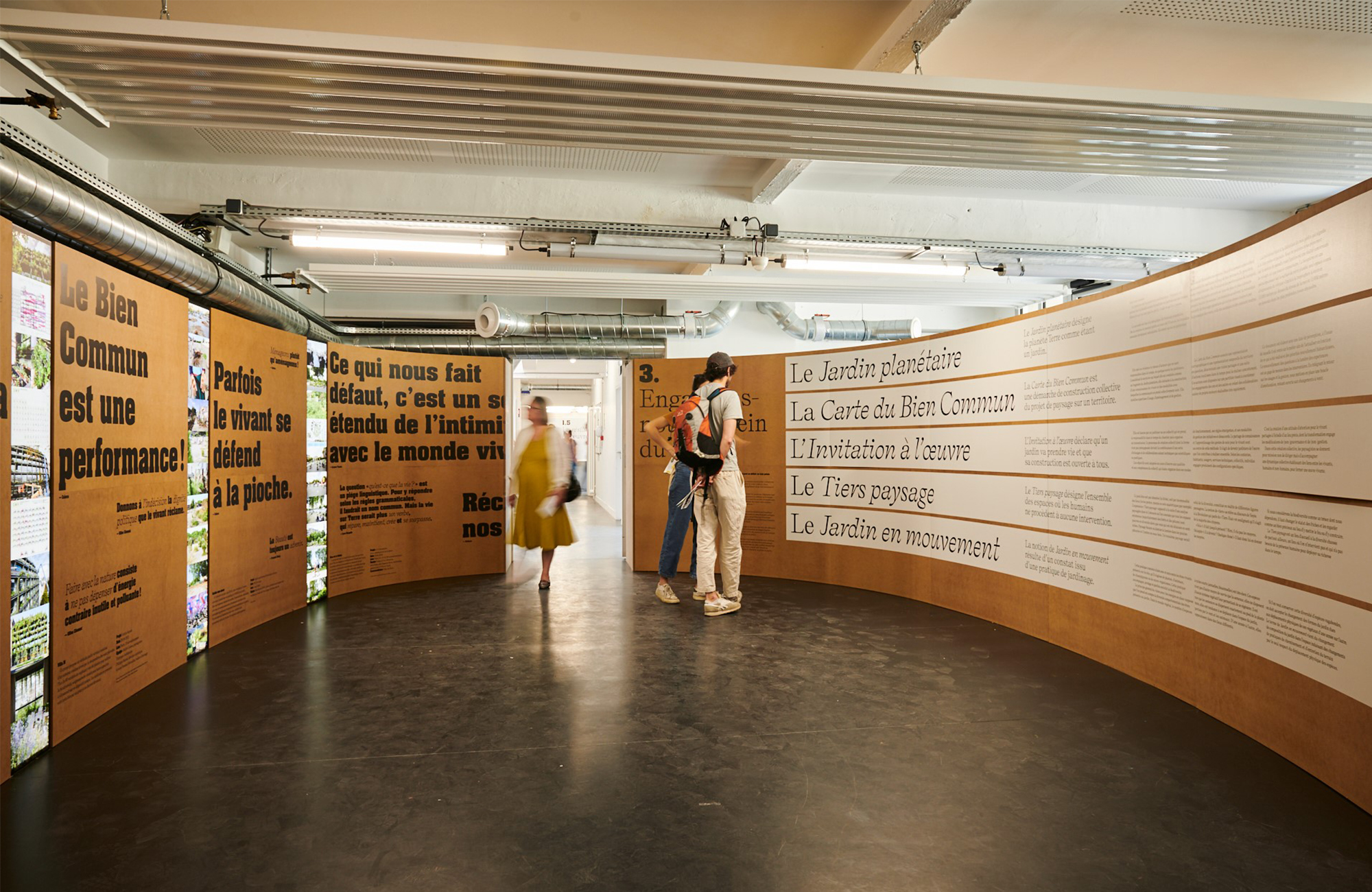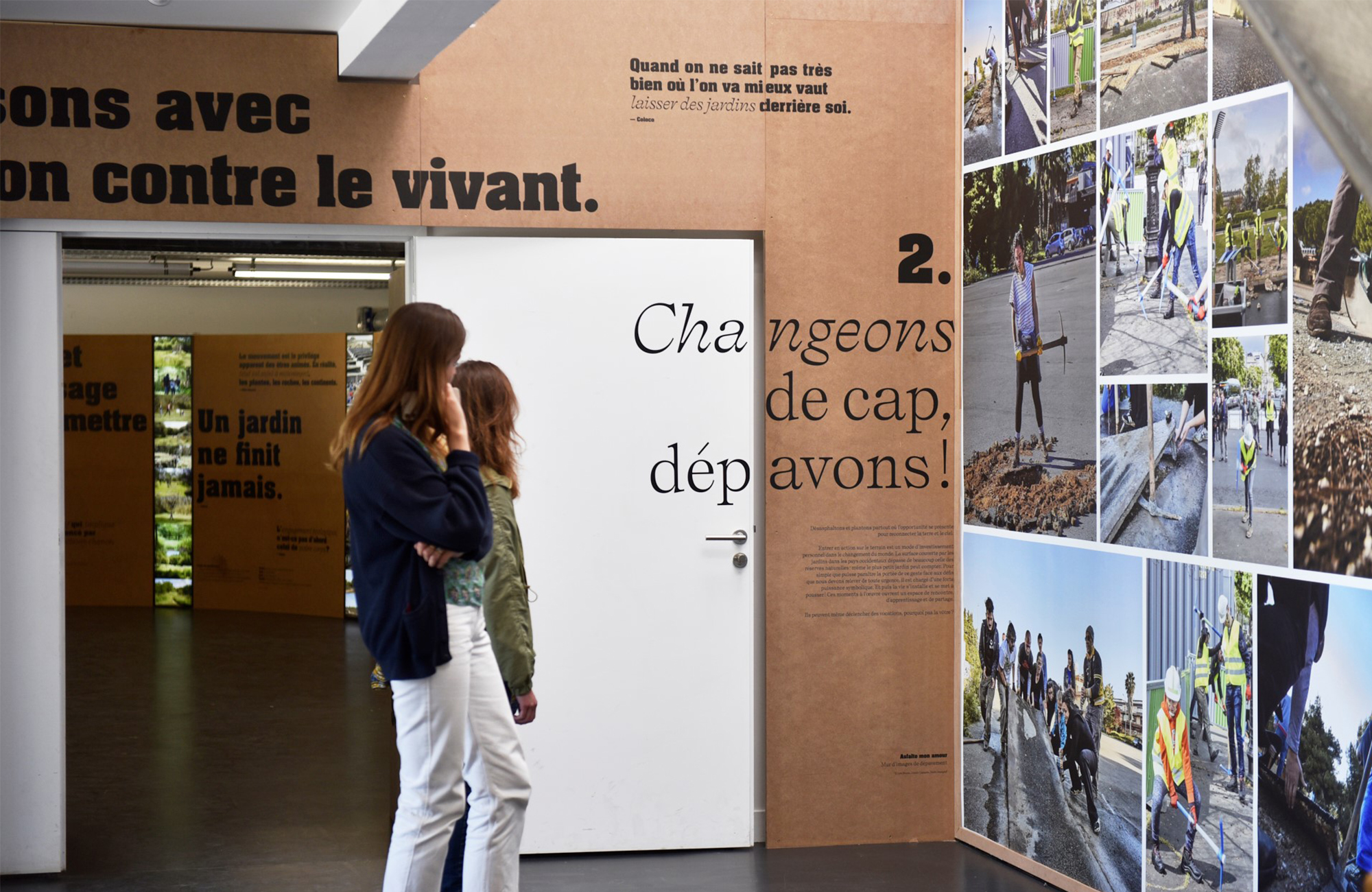 In this context, ChartierDalix presents the project of the Biodiversity School in Boulogne-Billancourt in a large book, the handling of which is in itself a sensory experience.

The school is considered through the prism of four themes developed by the exhibition curators:
- Considering the landscape project as a platform for negotiation
- Building community by building the garden together
- Making the project a score that unfolds over time
- Demonstrate through aesthetic resolution the care given to the living

The reading of the project from the point of view of these themes is accompanied by an interview: Pascale Dalix answers Coloco's questions on the Presence of the living and the link to the project of the Biodiversity School. The book then offers a complete article on the project, from its conception to the management and ecological monitoring of the flora and fauna, which is still in progress today. The last part deals with the current research carried out at the office on biodiversity walls and their application in built projects.